Territory Spotlight: Unique Maine Wedding Venues
Maine is an excellent spot for a wedding - the breadth and size of its geography mean your special day can occur in a historic building, along the ocean, at a rustic barn, in a gorgeous estate, or the great outdoors. No matter which part of Maine you are in, you will have many venues to choose from for all wedding sizes.
Check out Weven's list of unique wedding venues in Maine that will make your wedding everything you've dreamed of:
 
Wells Reserve at Laudholm - Wells, ME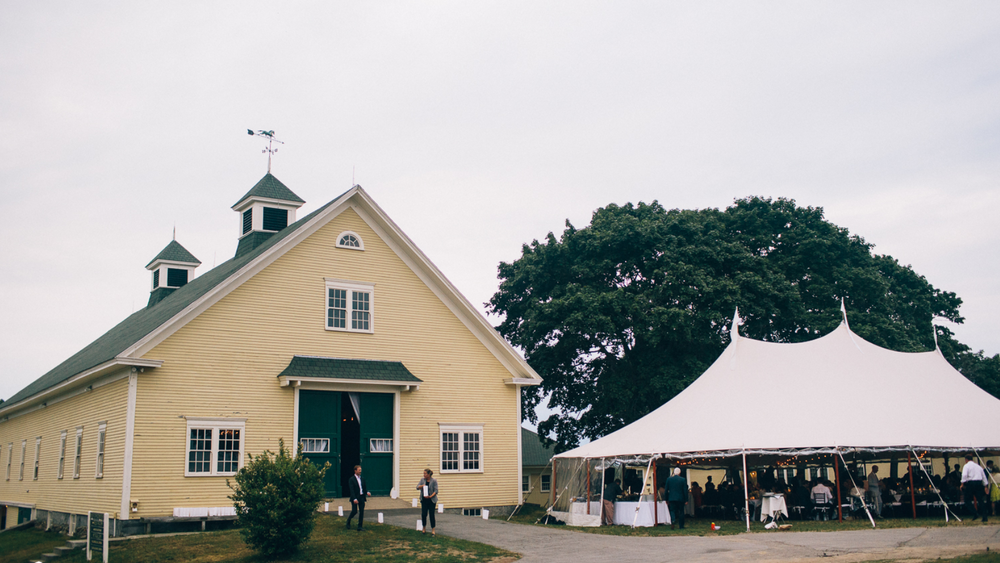 Located just 90 minutes north of Boston, the Wells Reserve at Laudholm is one of Maine's best-kept secrets. Atop of thousands of acres, you'll find beautiful 19th-century farm buildings, barns, and grounds overlooking Wells Bay - the perfect setting for your special day! Host your ceremony in the restored saltwater barn or by the fields and trees as a breathtaking backdrop. Use the barn space as your cocktail hour with a spacious lit-up tent underneath the stars. envisioned!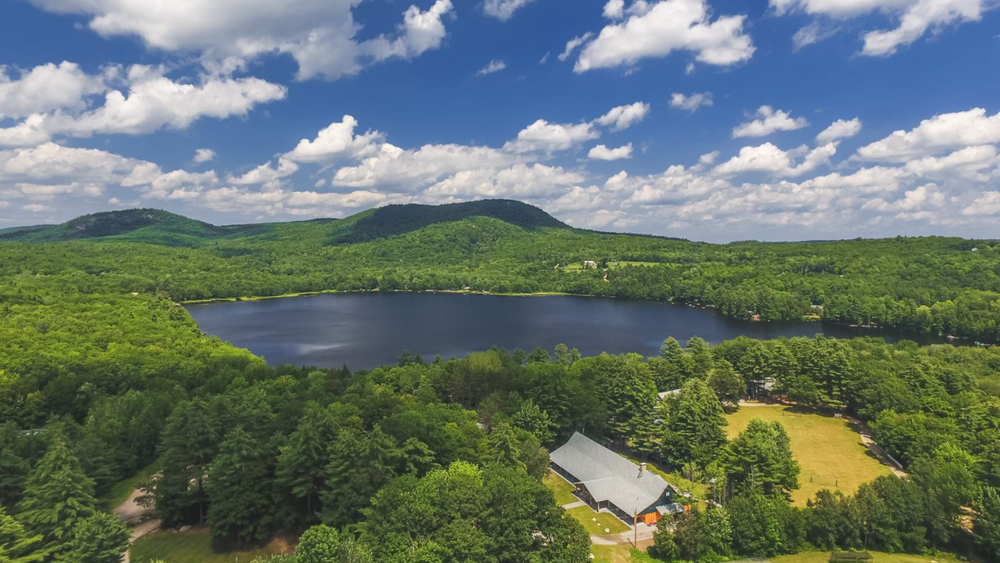 Say "I Do" at a private, spacious venue just one hour north of Portland, ME, where everyone will feel at home. Twenty-four rustic, furnished cabins lie nestled among woods timbered since colonial times. Abundant recreational facilities and scenic nature preserve spanning 220 + acres next to Little Bear Pond lie at your beck and call. Camp Wekeela's impressive Dining Hall fits up to 500 people.
 
Josias River Farm - Cape Neddick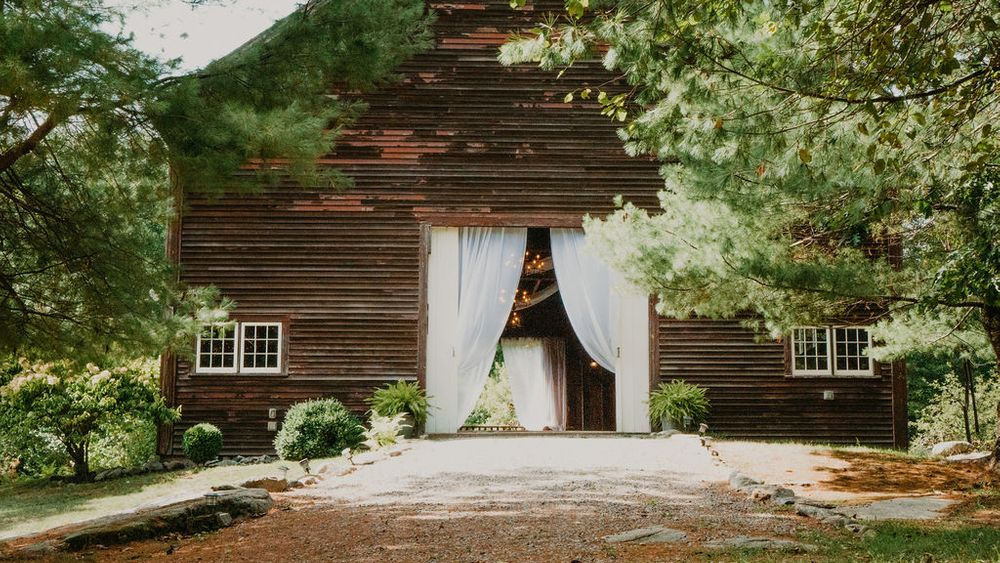 Josias River Farm is a gorgeous private property located in Cape Neddick, ME. This venue includes an ivory cottage, a beautifully restored 250-year-old barn, and manicured gardens surrounding multiple ceremony/cocktail hour locations. Host your fairytale wedding on 20 scenic acres of forests, open fields, pastures, and gardens. The farm's stone walls, rail fences, and pristine flower gardens surrounding the original antique cape and classic New England barn serve as the perfect setting for your intimate wedding with your family and friends.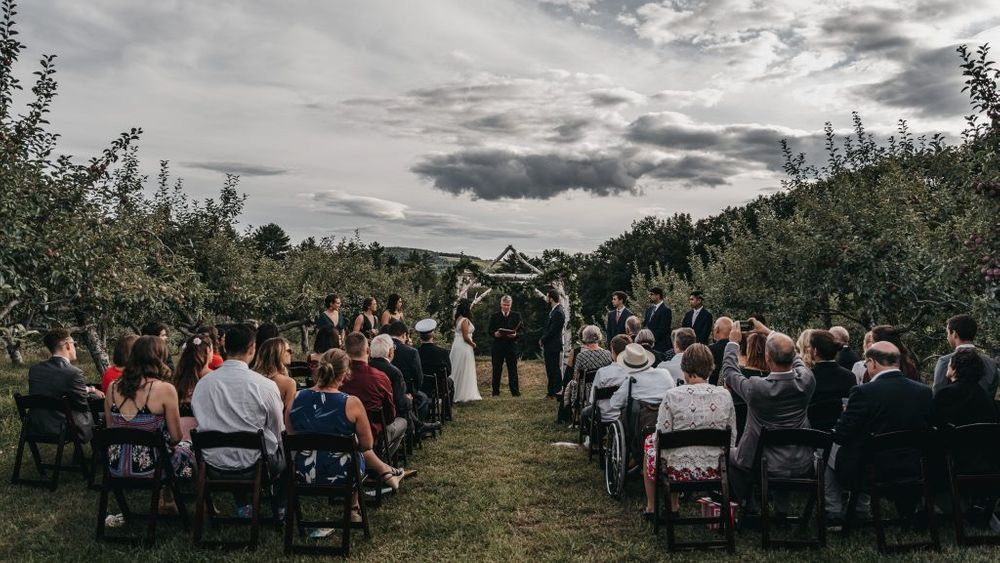 Located less than an hour west of Portland, Apple Acres Farm is a certified organic orchard and a unique and naturally beautiful location for your wedding. Imagine being surrounded by apple trees, wild clover, butterflies, and sunshine as you speak your vows. As the sun sets in hues of purple and orange and the twinkle lights in the trees illuminate the branches, your guests will enjoy dinner and conversation along rustic harvest tables made from wood from the farm. With an 11 PM curfew, there is plenty of time to enjoy drinks and dancing, and you can even create specialty cocktails and desserts from farm cider, pies, and doughnuts!
When you want your wedding to be an entire weekend of friends and family coming together, there is no better place than having your own private lakeside camp in Maine. During the day, guests can paddle in the lake, organize inter-family soccer matches or hike in the surrounding acres of pristine Maine wilderness. Away from all the distractions of the city, guests will enjoy various cottages with cot-sized mattresses and bathrooms for up to a 3-nights stay.
 
Enchanted Gables - Oakland, ME
Enchanted Gables is a handcrafted barn, and an elegant equestrian facility and grounds serve as an enchanting backdrop for your stunning Maine wedding. From the outdoor ceremony site featuring custom ceremonial benches, stone patio with lawn games, and food carts to the barn's vaulted beam ceilings and sweeping chandeliers, you'll enjoy full weekend access and the ability to customize every detail.
 
Tuckaway Tree Farm - Lebanon, ME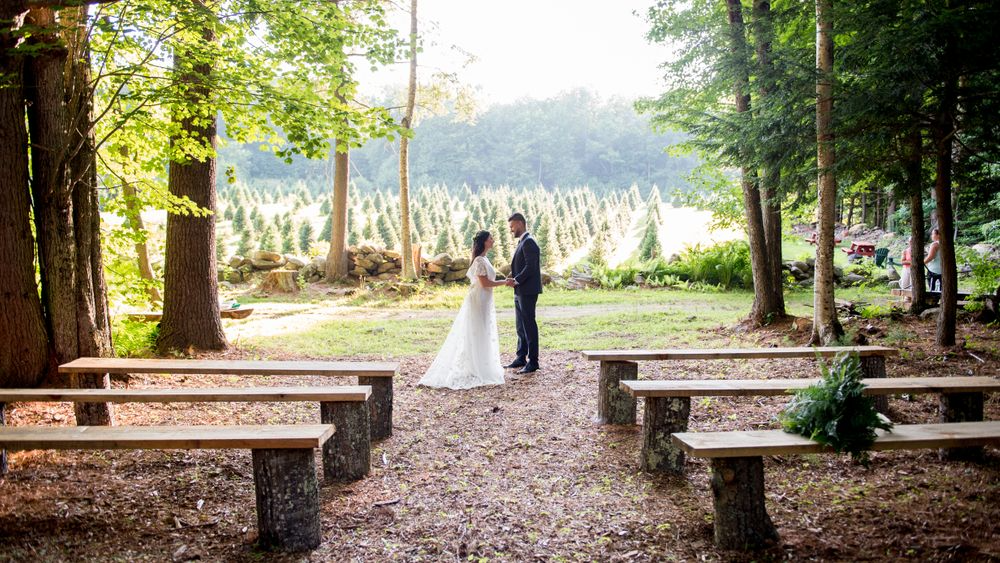 Just off Route 202 and within an hour of Portland, Tuckaway Tree Farm rests atop 35 acres of pristine wooded farmland. Featuring multiple areas perfect for a tented wedding, a red barn that could serve as an excellent bar or catering area, and a brand new yurt for the newly married couple to stay in on their wedding night, Tuckaway offers scenic backdrops and lush greenery for your entire event. You'll enjoy 3-day access Friday - Sunday to set up, host, and unwind from your outdoor wedding event. All proceeds of your wedding help maintain this tree farm for generations to come.
 
Ketcha Outdoors - Scarborough, ME
Ketcha Outdoors offers beautiful indoor and outdoor rental space, available year-round for you to create an event as elegant or as casual as you want it to be. The Ketcha Outdoors facility is ideal for your intimate party, a large reunion, or anything in between. Whether you choose to hold your event inside, outside, or both, Ketcha Outdoors' accommodations are sure to exceed your expectations.
 
Folsom Ridge Ranch - Burlington, ME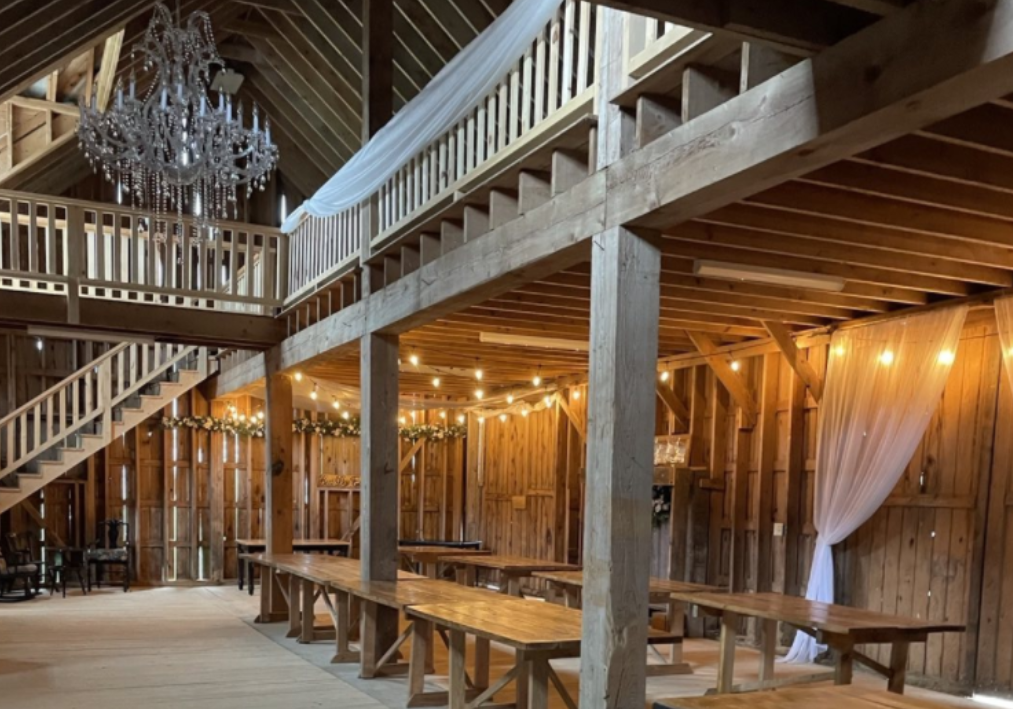 Folsom Ridge Ranch sits on top of a mountain, on a rolling 45 acres of fields and pastures, featuring a barn that is a rare blend of weathered, raw barn wood, along with chandeliers, silk drapes, and crystal, for that formal atmosphere. You can also have your ceremony outside the 10x10 arbor with a beautiful view of the lake and mountains! We offer a variety of bridal decor included in the bridal package you choose, as well as lawn games and background music. Here you can relax and enjoy the peacefulness of nature in an environment that is tranquil, private, and spacious.
 
To learn more about Weven's Maine wedding venues, click here.