Dogs At Weddings: How to Incorporate Your Pet Into Your Big Day
Calling all couples and pet owners getting ready to tie the knot!
Maybe you have dreamed of having your four-legged friend at your wedding since you were young, or maybe you have never thought that incorporating your pet in your wedding was a possibility. As the world was struck with the pandemic, many people coped by adopting animals or further cherishing the pets they already had. "...Close to one in five households acquired a cat or dog since the beginning of the COVID-19 crisis…" (aspca.org).
Although pets are only a portion of your life, you are their whole world. Why not repay your pet for the endless love and happiness they give you by having them there for your special day?
Below are some creative ways to incorporate your canine companion or other beloved pet into your wedding celebration!
Aisle Escort
Have your pet walk down the aisle with your "I Do" crew! They can walk down with your bridesmaids or groomsmen, or even better, be the ring bearer!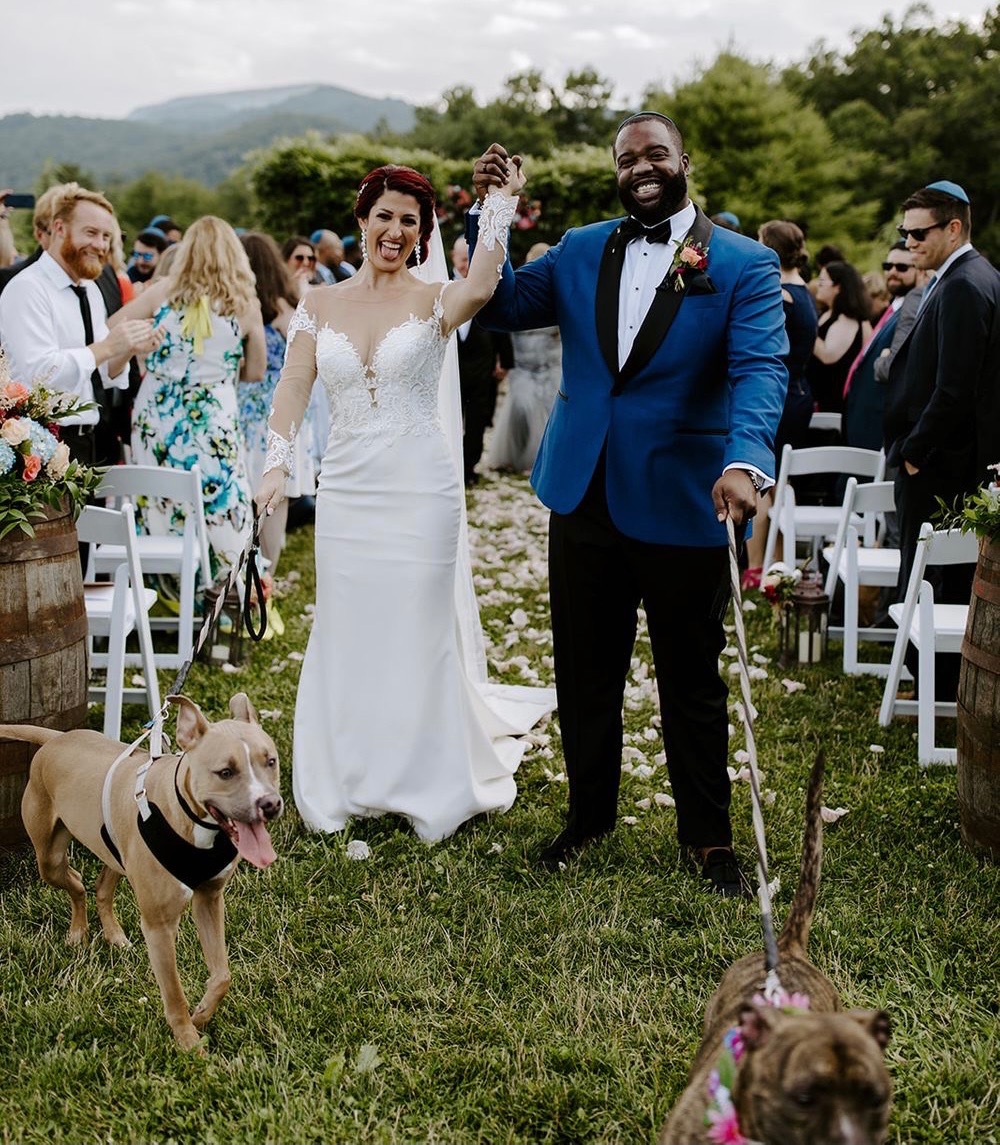 Venue Credit: Sawyer Family Farmstead (Glenville, NC)
Photo Credit: Emily Prada Photography
Position Them At the Alter
Perhaps your pooch can be the honorary Ring Bearer or Flower Girl. If so, make sure they dress to impress and coordinate them with a matching bowtie or handkerchief.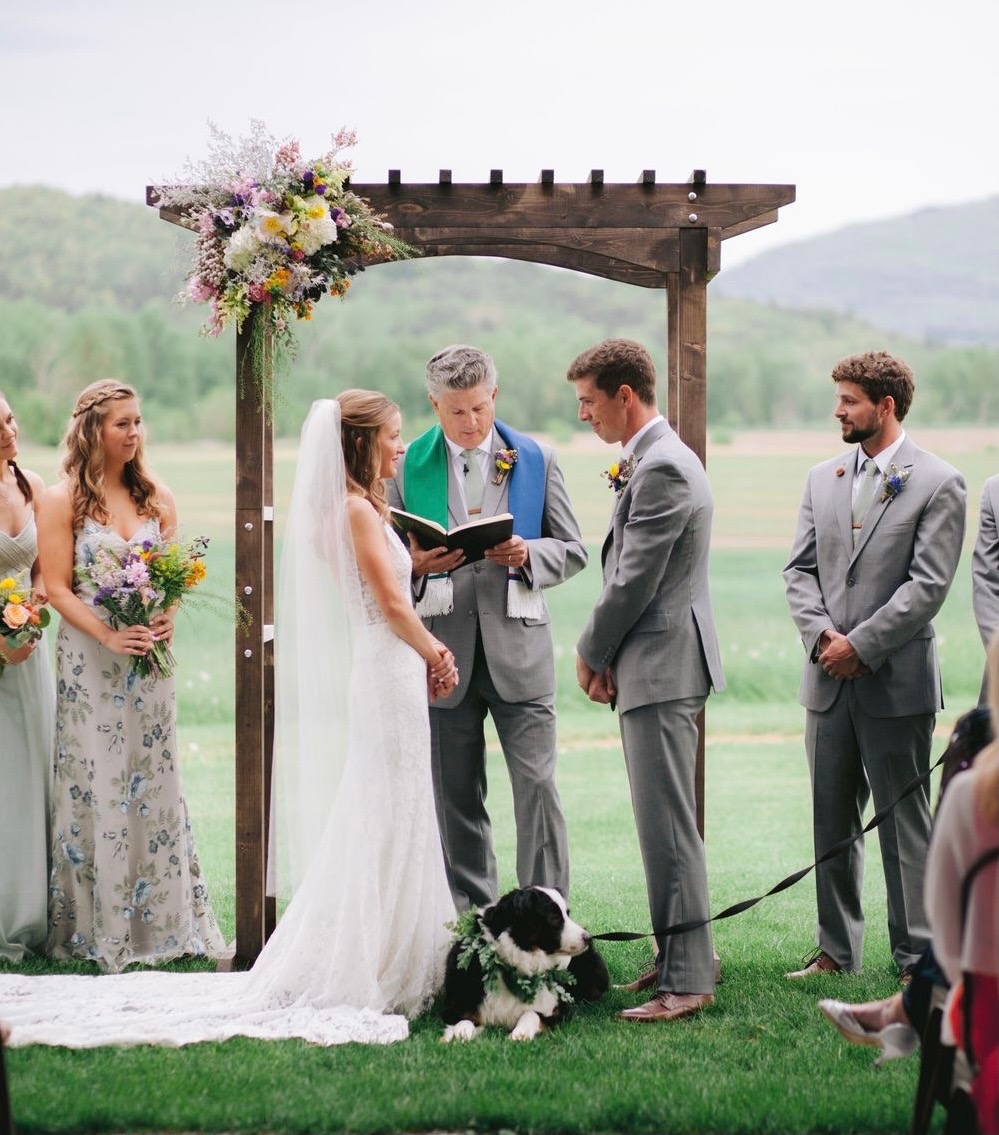 Venue Credit:The Barn at Boyden Farm (Cambridge, VT)
Photo Credit: Taylor Lauren Barker Photography
Include Them in Your Engagement Photos
Of course, you will take pictures for your special day one way or the other but including your pet in your wedding photos allows you to have these memories captured so you can look back on them forever.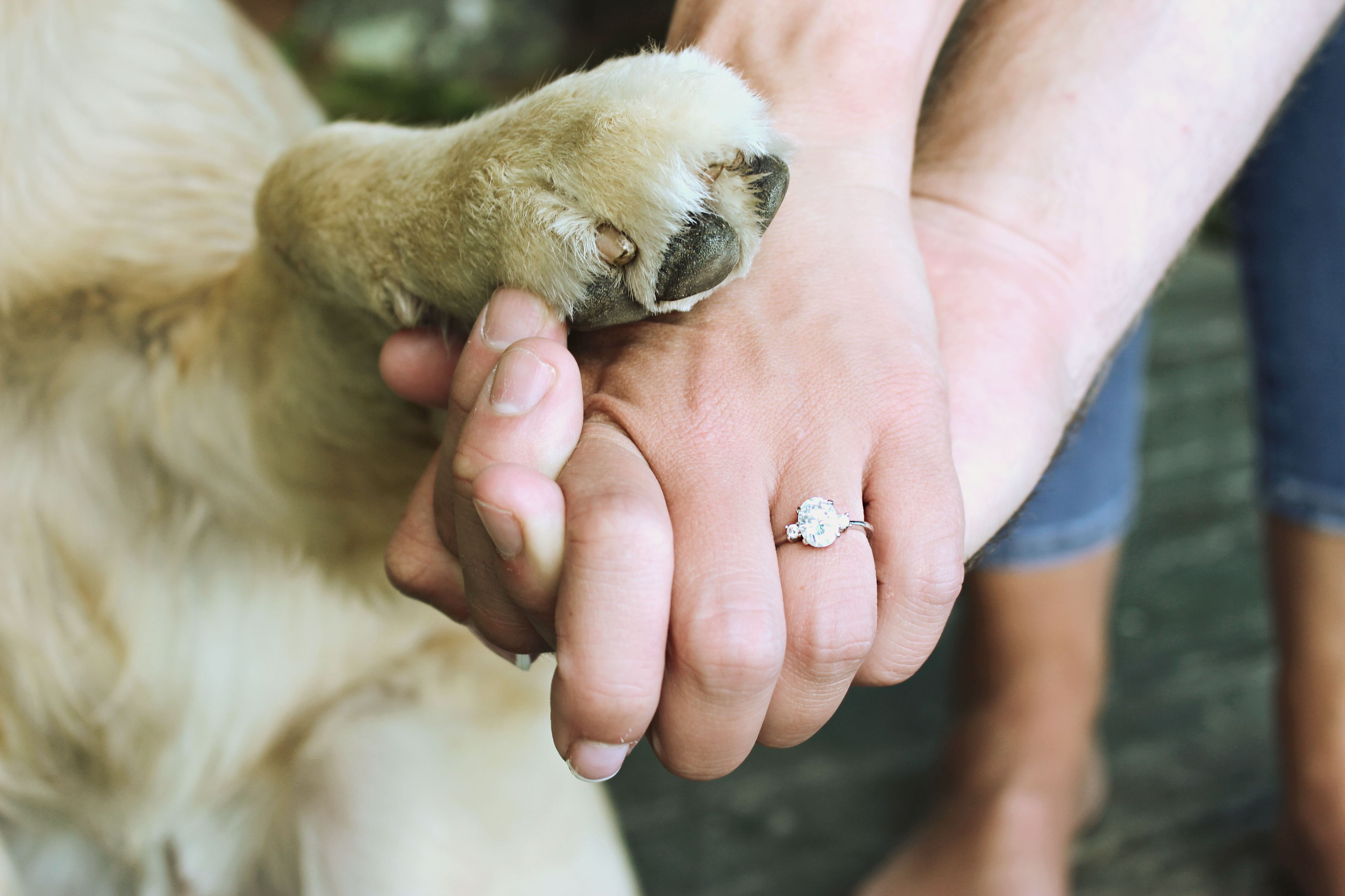 Remember Them With Signage Or Stationary
For those who cannot have their pet attend because they are too rambunctious, not comfortable, or, for those grieving the loss of their pet, there are still ways to incorporate them on your special day. Display their photo on your signage or include them on your wedding stationary in their remembrance.
Photo Credits: (1) Etsy, (2) Etsy
Have Them Greet Your Guests
If your furry friend is well-behaved and loves to be surrounded by people, have them greet guests as they enter to be seated for the ceremony!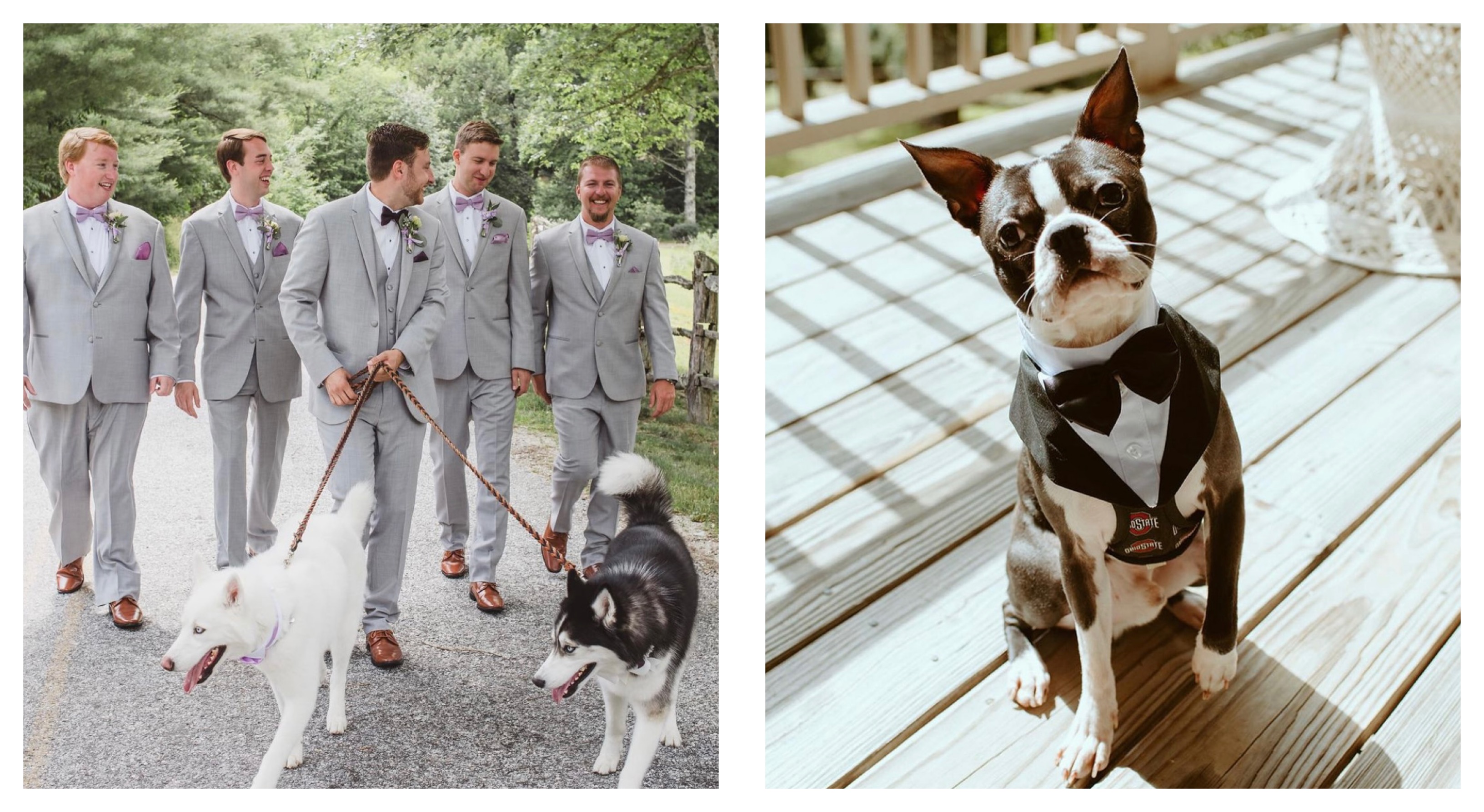 Venue Credit: Sawyer Family Farmstead (Glenville, NC)
Photo Credits: (1) Beautiful Life Films & Photography, (2) Leandra Creative Co.
Feature Them As A Theme For Your Food or Drink Menu
Create a twist on the name of your favorite dish or cocktail by featuring your pet!
Photo Credits: Pinterest
DIY Details
Get creative with decorations and personalize your big day!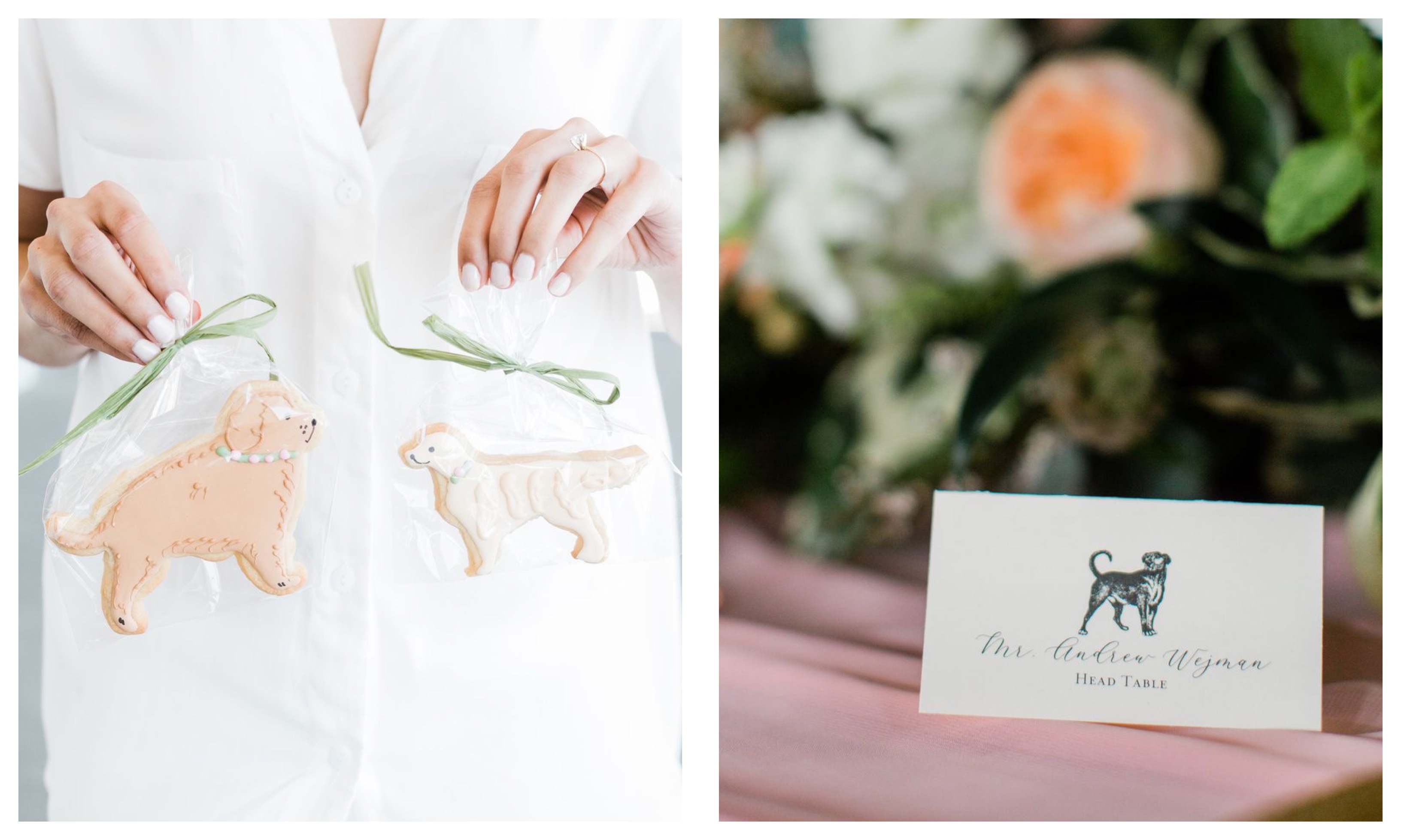 Photo Credits: Pinterest
Thinking about having your pet involved in your special day?
While you must always confirm with the venue host to make sure animals are permitted on the premises, Weven offers an abundant supply of nontraditional wedding venues that not only allow pets on their properties but encourage couples to bring them for pictures!
 

Venue Credits: (1) Sawyer Family Farmstead, (2) The FarmHouse Siloam, (3) Ryan Family Farm
Photo Credits: (1) Beca Hale Photography (2) @meaganleighphotonc
 
Header Photo Credit: Beca Hale Photography