How to Help Couples Visualize DIY Weddings - A Guide for Venues
Finding the balance between offering your venue's property as a blank canvas for DIY couples, but still providing enough inspiration and recommendations for couples to visualize their event on your property can be a difficult task.
For venue hosts trying to help clients navigate this journey, especially with an increase in inquiring couples due to engagement season, we created a list of ways to help couples visualize their DIY weddings at your property.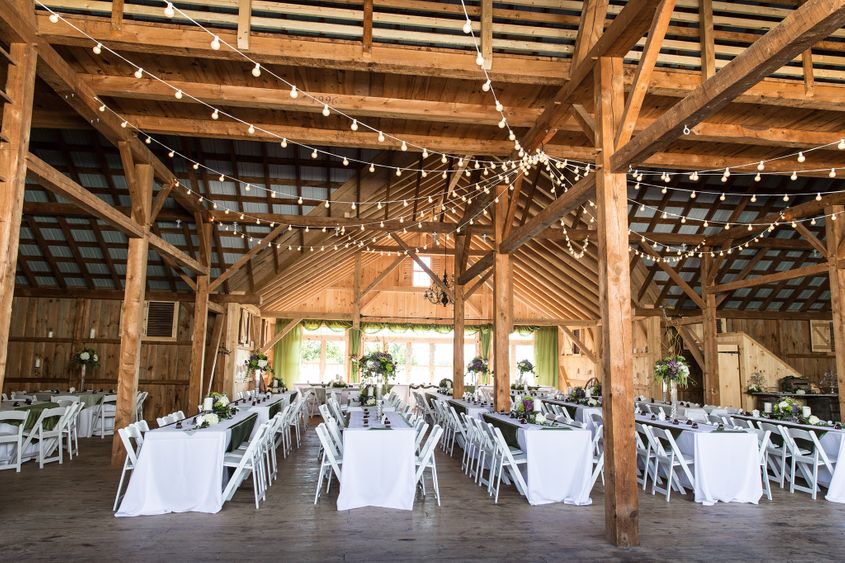 Venue: Lakeview Farm Events
 
Transparency Through Pricing Packages
A transparent pricing package helps prospective clients visualize their event at your venue, allowing them to determine if your venue is suitable for their budget. Help your clients estimate the costs associated with your venue by preparing multiple pricing options for the various event types and sizes your venue can accommodate. With a pricing package, as hosts, you will receive more qualified leads, resulting in improved conversion rates and significant time savings!
For more tips, check out our How To Create Pricing Packages blog!
 
Suggest Your Favorite Vendors
Suggesting your favorite vendors creates trust for both you and the couples, but also between you as a host and the vendors themselves. It's important to put all rental prices as an estimated range to avoid any surprises as well.
Check out our blog on Easy Ways to Keep Track of Vendors.
 
Provide Advice and Opinions
You know your venue best! Even couples who have an entire wedding day vision planned, providing guidance and advice is always comforting to your clients. Using previous client experiences provides insights on certain expectations they might have.
 
Contact us today for more guidance on how to help couples visualize their DIY wedding at your venue!