The Easiest Ways for Unique Venues to Keep Track of Vendors
We all know the importance of creating a vendor network - collaborating with a community of great vendors helps a venue stand out, makes events shine, and brings a vision to life!
The increase rate of personalization by couples and the consequent use of new vendors. It's great to build that network, but as each couple considers new vendors or use cases of those vendors, it can be a lot to keep track of. When involving even the best vendors, there can be a lot of detail and time required in tracking event logistics to ensure everything goes off without a hitch. Who is showing up - where and when? Visibility and insight are key!
Having a process that enables seamless collaboration and communication between venue and vendor is paramount to successful event management.
That's why we at Weven developed an two-sided, all-in-one venue management system that stores and tracks all of your vendor management. We give you tools to track who's coming on your property and when (as well as key contact information) with just the click of a button.
 
What does this mean for venues?
Simply put, this means no more chasing down vendor lists, emails, or searching for an up-to-date timeline. Simply log into your account to find the most current information and times on each of your events.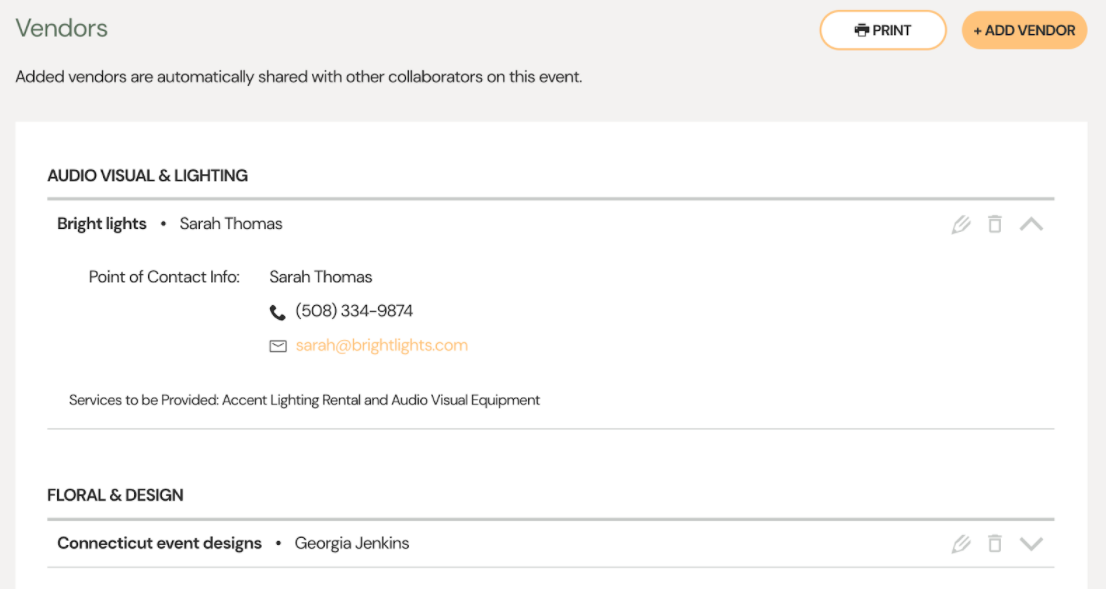 Venues
Venues can automatically share preferred vendors via their clients' wedding planning portals, enabling easy planning, ensuring high-quality events, and staying in the know while maintaining a trusted network.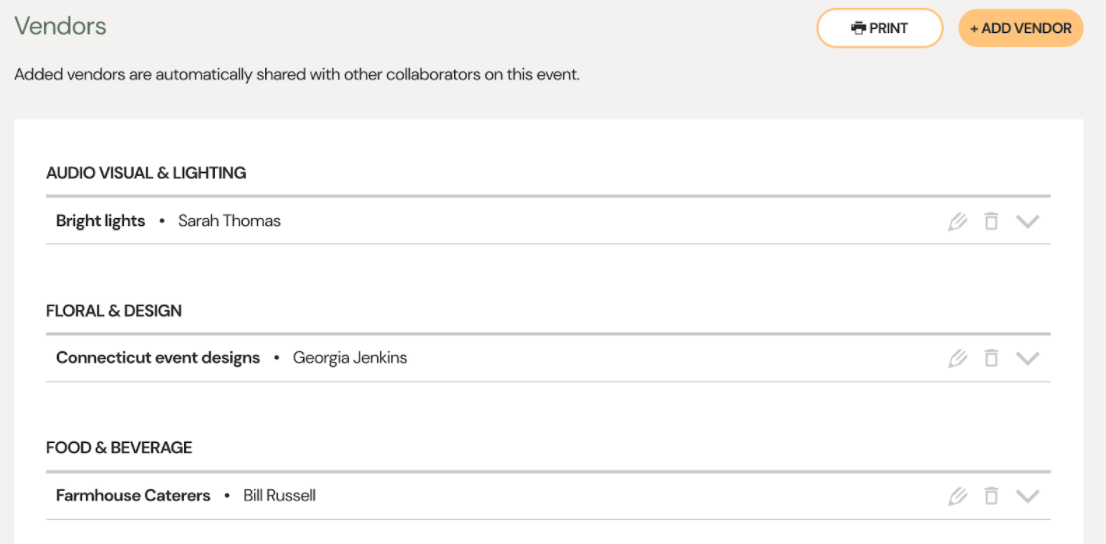 Clients
Clients can seamlessly organize, coordinate, and share their selected vendors with venues, keeping everyone up to date on their planning process and letting venues know who to expect on-site and when. This is especially helpful for clients and couples planning DIY weddings.
 
"The feature that drew me into partnering our Garden with Weven is the event management capabilities. We may have multiple people working to manage events, so a central communication area will provide each of us with the ability to quickly understand where each event stands."
Scott, Venue Manager at Hahn Horticulture Garden
 
Header image: @kephotographyvt
Venue: Des Marais Farm
Styling: @somethingprettyevents
Floral: @hyblfanningdesign