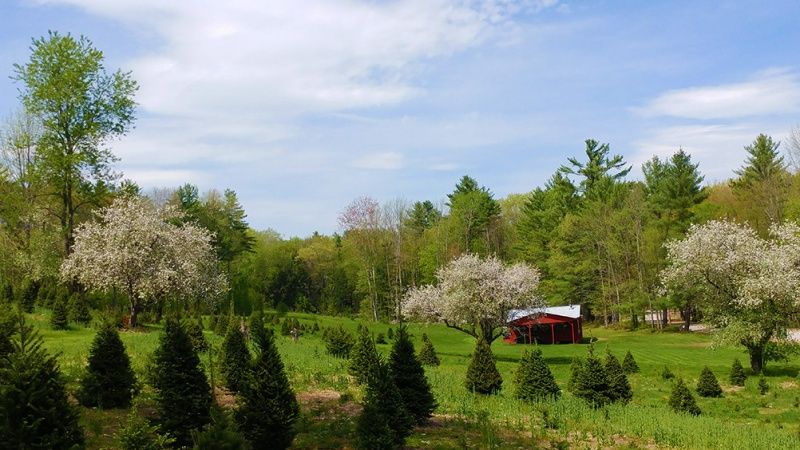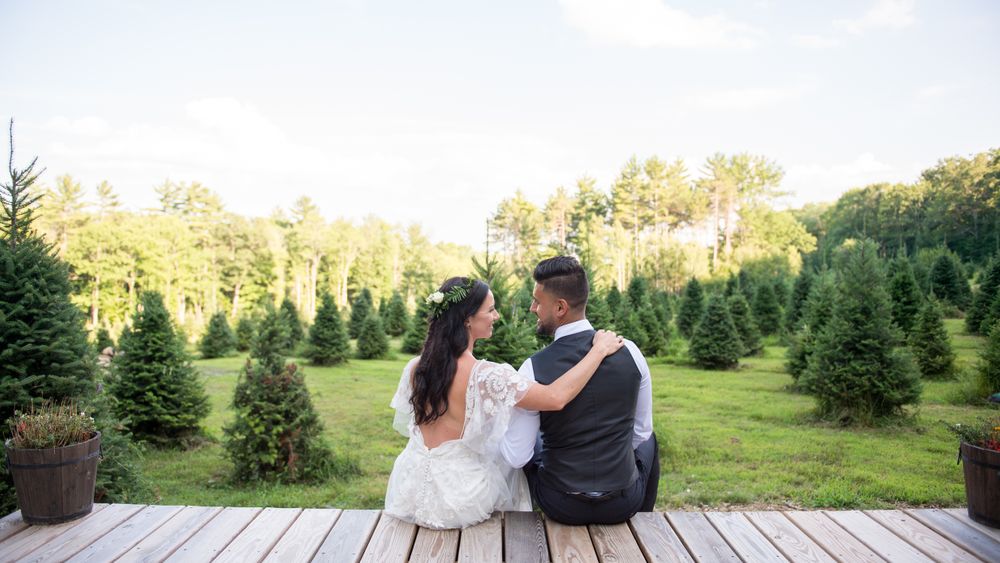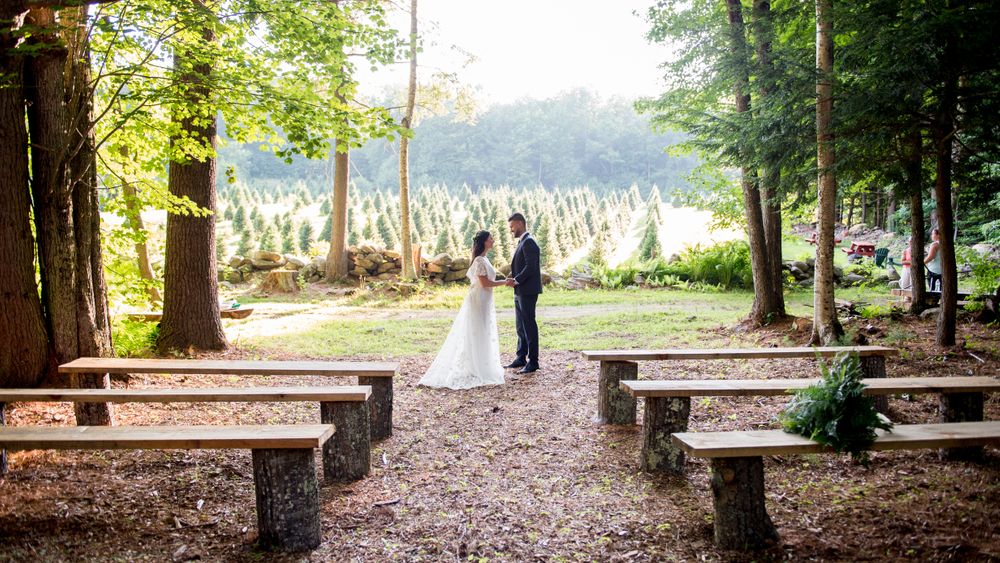 Changing room for wedding party.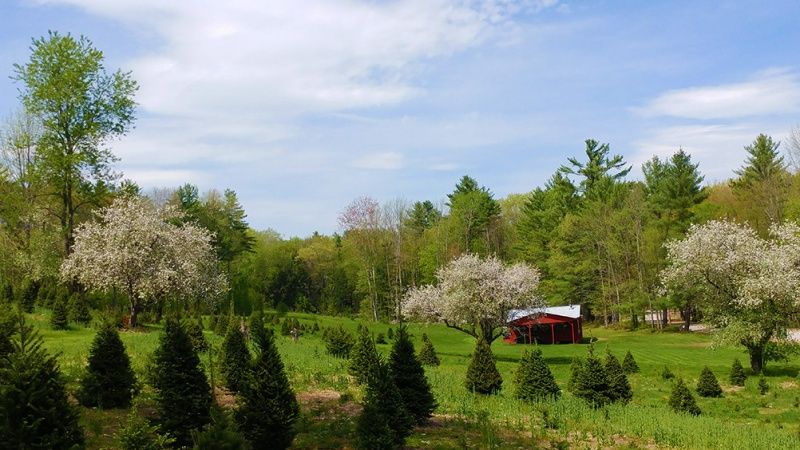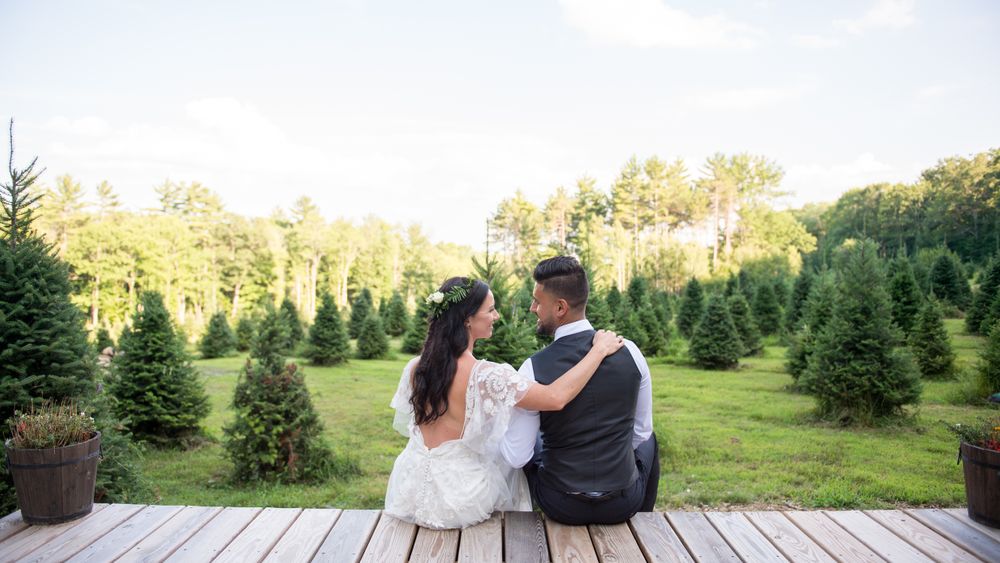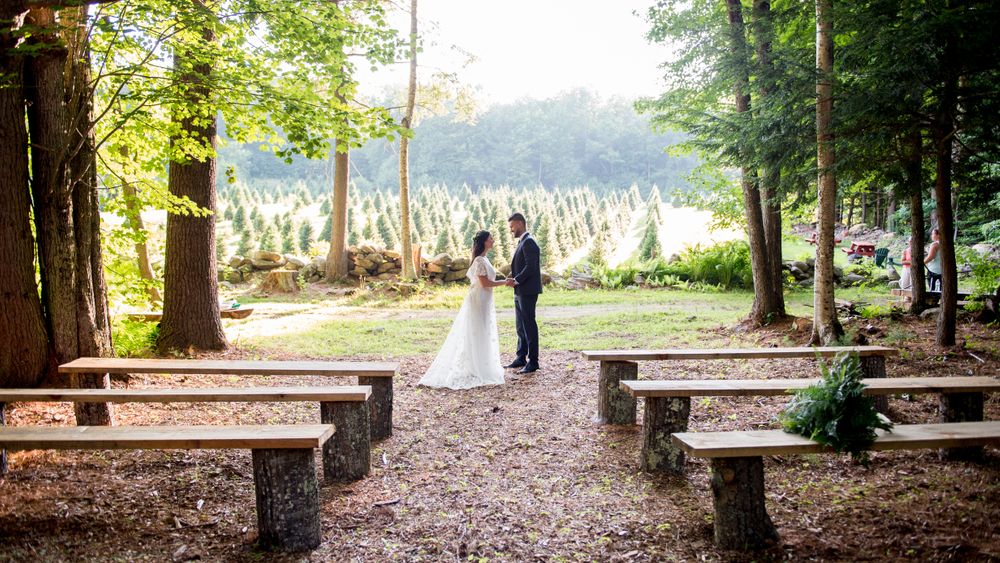 Changing room for wedding party.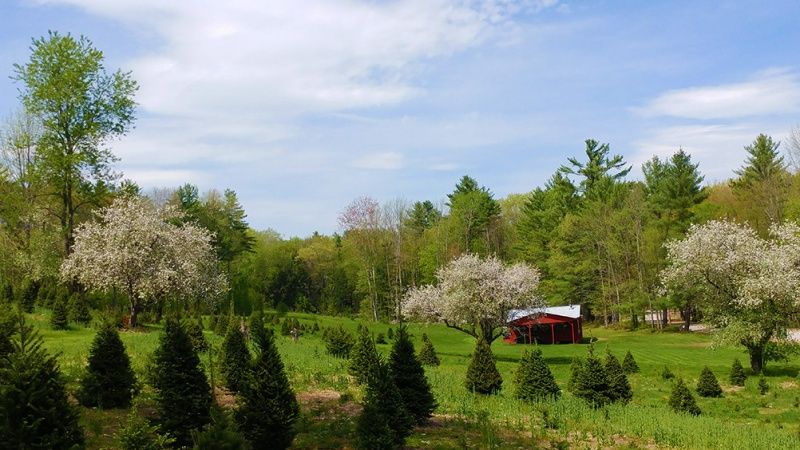 The Setting
Just off Route 202 and within an hour of Portland, Tuckaway Tree Farm rests atop 35 acres of pristine wooded farmland. Featuring multiple areas perfect for a tented wedding, a little red barn that could serve as an excellent bar or catering area, and a brand new yurt for the newly married couple to stay in on their wedding night, Tuckaway offers scenic backdrops and lush greenery for your entire event. You'll enjoy 3-day access Friday - Sunday to set-up, host, and unwind from your outdoor wedding event. All proceeds of your wedding help maintain this tree farm for generations to come.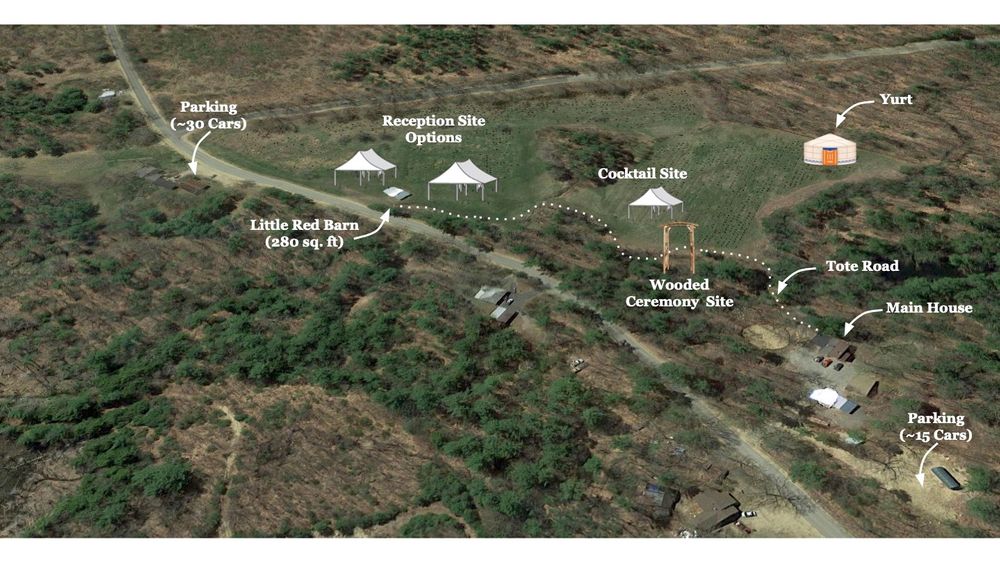 Local Accommodations
Home Rental
This charming, yet modern yurt is available free of charge for the couple to stay during their wedding night. There is a leather couch that folds out into a Queen size bed (linens are provided) and the yurt comes complete with LED lighting and a closely located outhouse. Featuring modern amenities, a gas fireplace, and a 12ft cathedral ceiling, this yurt makes for a cozy, intimate stay. Other than the LED lighting, there is no additional lighting or electricity in the yurt.
Minimum Stay: 2 nights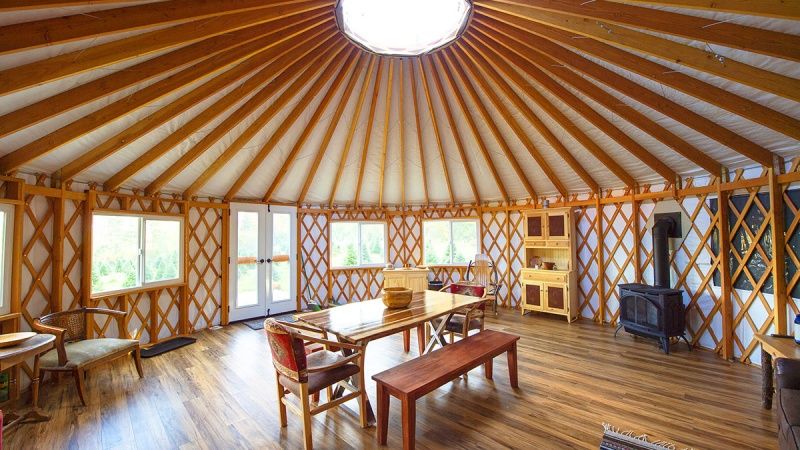 The Yurt that is available to wedding couples.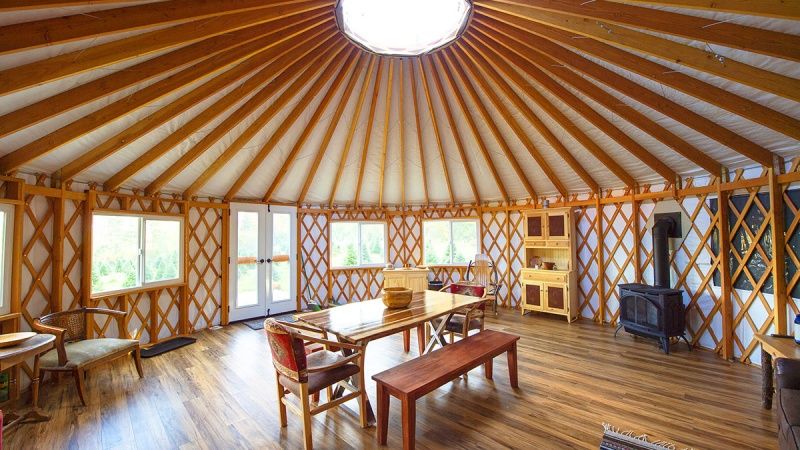 The Yurt that is available to wedding couples.
Venue Rental Policies
Decorations:

No paint, confetti or glitter. Nails and screws are not to be driven in the walls or woodwork of any of the buildings.

Fireworks:

Not permitted.

Trash and Recycling:

Renter and their vendors are responsible for removing all trash and recyclables after an event.

Camping:

Sleeping outside, in tents, campers, or recreational vehicles is strictly prohibited.

Fire-Pit:

Use permitted up until 11pm. Limited firewood provided. Must be a dedicated person to maintain and supervise at all times.

Farm Animals:

Interaction with or disturbing of farm animals is prohibited.

Pets:

Considered upon request. Must be leashed at all times.

Open Flames:

Not permitted.

Smoking:

No smoking indoors. Smoking outdoors in designated areas only. No smoking is permitted within 25 ft of any building.