How To Start A Unique & Nontraditional Outdoor Wedding Venue
Has opening a unique, nontraditional wedding venue been crossing your mind lately? Do you have a beautiful property you can see being used as an incredible business opportunity?
There are various reasons why you may have this exciting idea to become your own boss and open up your own wedding venue. Whether you have experience in the events industry or not, there are many things to think about before stepping into the wedding industry.
Here are some tips and questions to ask yourself about starting your property out as a unique, nontraditional, outdoor venue!
 
Location
 
There is a lot to consider regarding your wedding venue's location. Before anything, you will need to think about the size of weddings you wish to host. Do you already own a property and are considering taking over that existing space for your venue? Do you plan on building your own wedding venue on a plot of land? Is there a space/building you are looking to buy and then transform into an event space? When choosing your venue space, be mindful of local zoning laws, permits, and building regulations.
Is your venue close to hotels or other accommodations? Is it easy to navigate? Is the area safe? With location, there's value, and couples seek venues that offer the most value.
Figure Out Your Offering
 
Research is essential before deciding to open a wedding venue. Are there other wedding venues in your area? If so, how many? Do these venues offer what you plan on offering? How will your services be different than theirs? Be unique! Sticking out from other venues and knowing having a clear message about your offering sets you apart from the rest!
 
Pricing
 
Be sure to envision all you want for your wedding venue and allocate your budget throughout. It's always best to have enough money saved for additional and/or surprise costs as you go (because it will happen!), while also setting aside a substantial amount for marketing your business when all is said and done. Can you cover down payments? Will you need to finance? Make sure you stay on top of your budget and account for every possible expense!
Check out how to create a pricing package!
Marketing & Networking
 
To get in front of ideal couples to book your wedding venue, aim to create a robust social media presence. (Check out these tips on using social media to promote your venue). Allowing vendors to use your property to collaborate on styled shoots not only allows you to create a strong vendor network in the wedding industry, but you will be able to use their pictures to showcase your beautiful venue. (Check out these styled shoots tips from a photographer!). Hosting open houses and attending in-person networking opportunities will also help your business grow.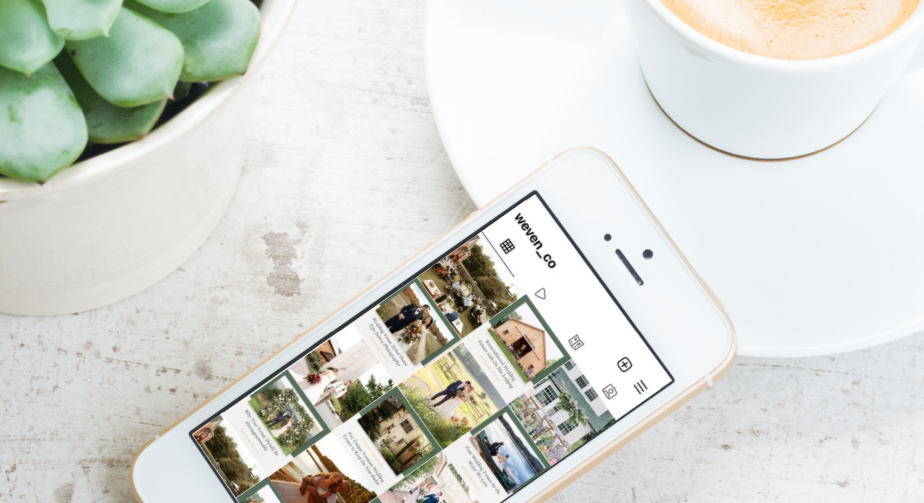 "When it comes to reviews, couples tell us they most value the overall review rating, photos submitted by real couples, and the recency of a review (70%)."

- WeddingWire 2020
Booking & Managing
 
Ready to start booking and hosting events? According to the Wedding Report, roughly 2.5 million weddings are expected to happen in 2022, the most since 1984. Not only are traditional event spaces overbooked, but the demand for unique, nontraditional outdoor wedding venues is higher than ever. Weven has seen this surge in the last two years with many venues reporting 80%+ growth of outdoor receptions over indoor in the past year.
Once your venue is up and running and you start your booking process, Weven can help you build a strong, sustainable foundation for your event program while streamlining every aspect of your business. Weven seamlessly integrates lead management, client coordination, billing, document collection, event details, and more into an all-in-one system. The free Online Planning Tools that you can offer any of your couples as an added perk definitely come in handy, too!
Spend less time on tasks and more time doing what you want - contact us today for a free Weven demo!
Header image credits: Mayfair Farm | Photo: @madeinstills