How To Book Ideal Clients This Engagement Season
Nearly 40% of couples get engaged between December 24th and February 14th, making 'engagement season' the perfect time for couples to start discovering the right venues for their wedding visions.
While it's still cold outside, that research begins online, and soon after, couples hit the road to tour venues. However, are the right couples finding you? Is your venue standing out from your competitors? Are your marketing strategies aligning with your goals?
With so many amazing nontraditional venues running their business on Weven, we get to see tens of thousands of inquiries, leads and tours convert, or not convert, into bookings every year. With venue analytics from Weven, we even know which leads convert by different marketing channels, time of year, day of the week, or even number of messages before requesting a tour!
Let's take a look at some of the learnings we have from what drives more conversion for venues.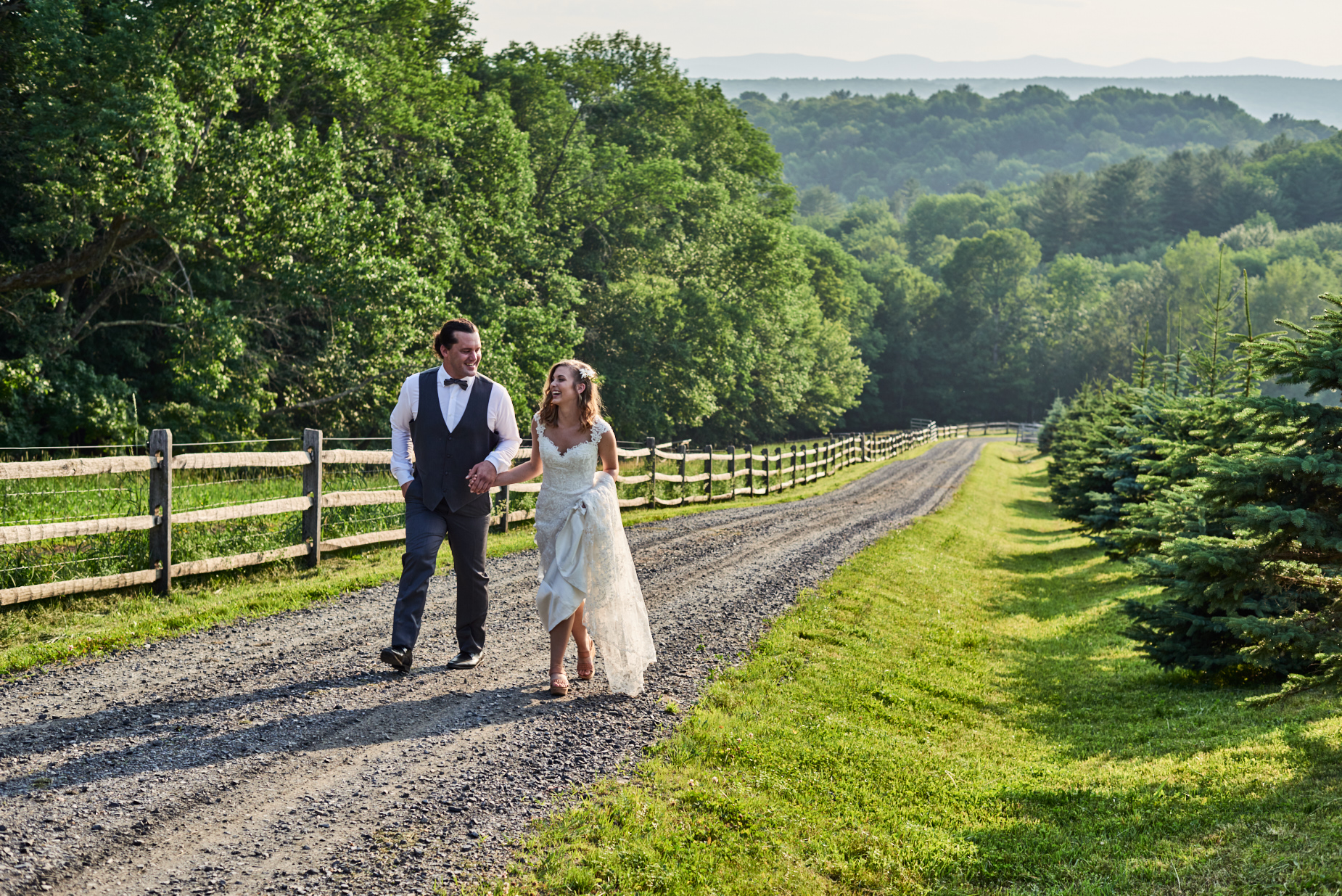 The Barn on the Hill - East Randolph, VT
 
What are my ideal clients looking for?
Identify these 'ideal clients' as real people - think of previous clients you LOVED working with and want to work with again. An easy way is to ask for feedback by asking them questions; why did they book you? What was important to them when searching for a venue? What made your venue stand out over others? Getting these insights from previous clients can help you see if you are marketing to the right people. Aim to have clear messaging around what your venue has to offer and for who.
If you are already a Weven venue, look at the analytics or "event-specific tracking" for those couples and their events. When did they inquire? How long between touring and booking? What channel did they come from? When did they complete their planning steps? How many preferred vendors did they book?
 
Does my marketing align with my ideal client profile?
Time for client research! Put together a list of your current marketing initiatives and what types of clients they are attracting. Based on this list, are your marketing strategies attracting those clients you have in mind?
Market with intention! Are your marketing efforts targeted at the specific people you are looking to work with? If so, keep it up! If your messaging needs a little tweaking, figure out what your ideal clients are looking for and compare it with what your venue has to offer. This research on your venue's presence will help you figure out what choices make the most sense for you and your venue to get those ideal clients.
 
How to measure what's working and what's not?
Weven's venue management system provides analytics that will help optimize your business results by working smarter, not harder.
Our tools allow you to:
Capture key insights to scale your business
Help you understand your highest performing marketing channels
Track response time and conversion rates
Show key data points to improve conversions
Uncover lead qualification criteria
Gain visibility into your clients' event progress
Leveraging your venue's analytics helps you make informed business decisions that will help minimize risk and avoid unexpected costs.
Looking to see learn more about what Weven can do for your venue? Schedule a Weven demo with us today!
 
(Header image: Apple Acres Farm)