The Unique Venue's Guide to Styled Shoots
Couples do almost 90% of their wedding preparation and planning online, including hunting down their perfect venue. The easiest way of grabbing their attention is by having incredible venue photos- a photo is worth a thousand words, after all! The right venue photos used on your website, social media and other marketing avenues can either make or break your success as a venue, so having stunning photos is absolutely paramount.
A styled shoot is a photoshoot of a faux wedding or elopement, and they usually involve a photographer, florist, models, and some sort of tablescape. Styled shoots are highly customizable, so you can ensure that 1.) the beauty of your venue and property is captured in the most incredible way possible and 2.) the photos will likely appeal to the types of couples you want to book your venue. The best venue photos quickly give your ideal couples an idea of what the experience of having their wedding at your venue will be like, so they can envision themselves there on their own special day.
 
 
Generally, styled shoots involve a team of vendors each contributing in their own way (free of charge, in most cases) as these vendors will be able to showcase the resulting photos in their portfolios to attract their ideal prospective clients. As a venue, you're able to offer a coveted spot on your 'recommended vendors' list to the ones that choose to participate, to sweeten the pot. The vendors most likely to participate in a styled shoot are ones that are newer and still getting their business off the ground, and see contributing to a shoot as a great way to strengthen their portfolio.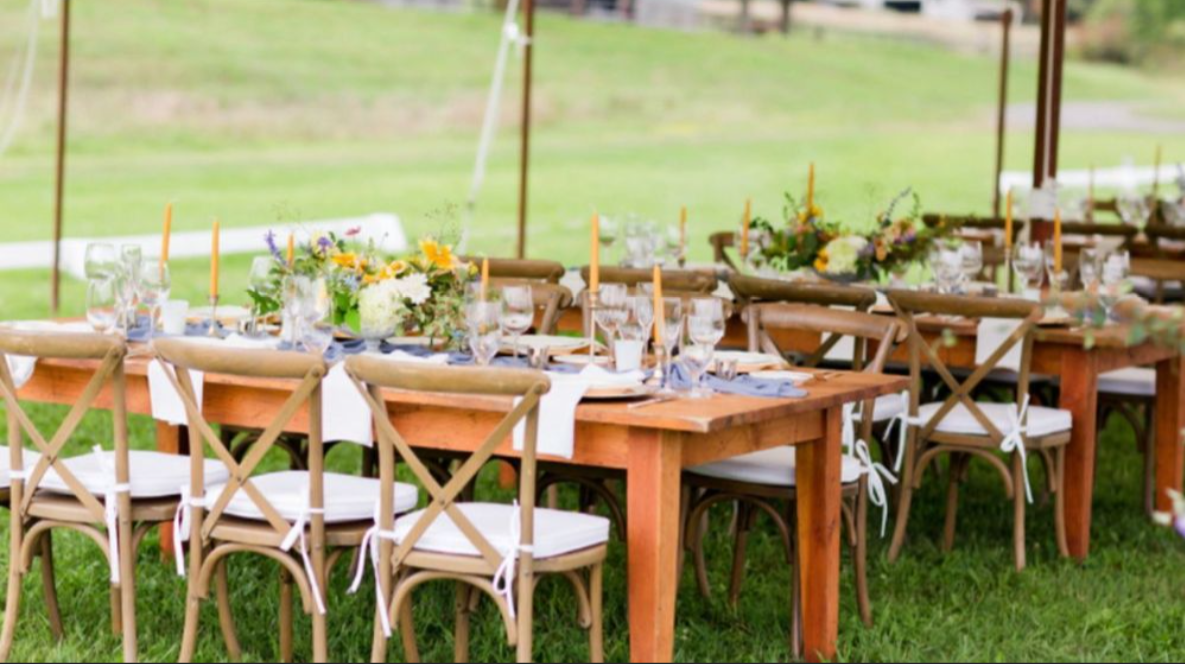 Here are 5 actionable steps to hosting a successful styled shoot:
1. Partner with a Trusted Planner
Styled shoots have a lot of moving parts and thus require a lot of organization and coordination, so a planner is indispensable! They can provide direction and input on everything from the visual direction for the shoot and putting together the mood board (more on that in a bit), to leveraging their networks to recommend the best vendors to partner with, and then can ensure that everything runs smoothly day-of. Depending on your goals for the shoot, you can reach out to a planner you're already familiar with that you've worked with before, or research others local to your area. Make sure you clearly communicate your goals to the planner- why you're interested in hosting the shoot and what you're hoping to get out of it as well as the general 'vibe' you're interested in so they can plan accordingly.
 
2. Create a Mood Board
This is where Pinterest comes in handy! Think of your goal for this shoot, as well as the types of prospective couples you'd like to attract to your venue. Are you going for a more low key, rustic and bohemian feel? Or maybe a bit more stately, classic and traditional? Pull together some photos to share with prospective vendors to give them an idea of what style you're going for, so they can gauge whether they'd like to participate and to keep everyone on the same page, aesthetic-wise.
 
3. Establish & Reach Out to Your Ideal Vendor Team
A few things to think about here- do you want to work with vendors you already know and trust, or would you like to use the shoot as an opportunity to expand your vendor network? Think about the aesthetic you're going for with the shoot, and choose your vendor team accordingly. Most vendors choose to participate in styled shoots free of charge so they can show off different elements of their skill set and build their portfolios, but some might charge a bit (especially florists, who take on higher costs for these shoots), so plan or budget appropriately. Some baseline vendor categories you'll want to seek out for a styled shoot include a planner, photographer, florist, hair and makeup artist, prop/rental company, and a bakery to make a cake, if you'd like to include that element. Don't forget that your model playing bride will need a gown or dress! Many bridal shops love collaborating and loaning gowns for styled shoots, for publicity. Same with the 'groom'- his outfit should fit the setting and vibe of the shoot.
 
4. Don't forget the Models
Models give that human element that really allows your venue photos to come alive, and enable prospective couples to picture themselves at your venue on their big day. Make sure your photographer captures all the elements of your venue and property that set it apart from others so couples can visualize the types of photos they'd be able to get if they were married there. Have an orchard? A beautiful stand of trees? Or maybe an eye-grabbing architectural element? Photos of the 'bride and groom' in the spaces that make your property unique are what couples look for when deciding if your venue is right for them.
 
5. Be prepared, have fun, and remember the credits!
More preparation means more fun, day-of. Make sure you have a clear plan for who is taking care of what, the places on the property where you'll be shooting, and what general setup will look like for tablescapes, ceremony area, etc. Ensure your venue is clean and ready to go morning of, and express your appreciation to participating vendors by having snacks, coffee, and water available for them.
After the shoot, give credit where credit is due and always ensure that each vendor who participated is tagged in the image credits, for any photos posted on social media. On Instagram, this means tagging each vendor in the caption, along with what service they provided.
For more helpful content, check out our other Tips for Venues.