3 New England Wedding Venues We Love!
If you are dreaming of saying your vows among New England's lush mountain ranges and pristine natural charm, you are not alone!
Couples choose to get married in New England because there are a myriad of venue options for your big day! From farms in Maine to rolling hills in Connecticut, New England offers a versatile backdrop for your special day.
The Hinterland, Avon, CT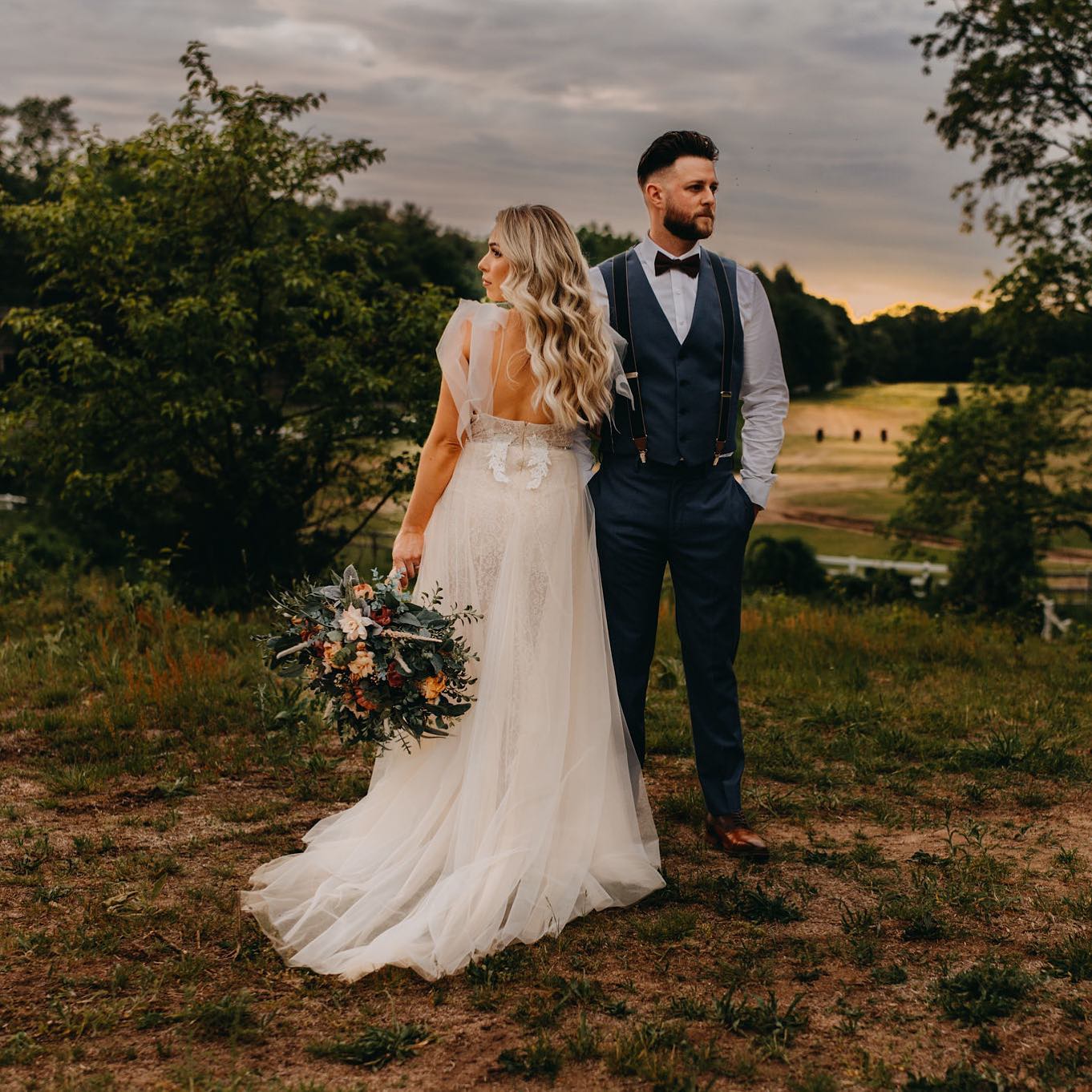 Located just 25 minutes from Hartford, CT, the Hinterland provides couples a rustic, New England wedding experience. Couples can choose between an intimate gathering inside the newly renovated event barn for up to 75 guests, or host an outdoor event in their gently undulating fields for up to 100 guests. What makes this venue so special, is New England's natural setting. For Spring and Summer weddings, you will find a lush green backdrop, while the Fall offers cascades of orange and yellow foliage when the trees that line many of the fields change for the new season.
Des Marais Farm, Brandon, VT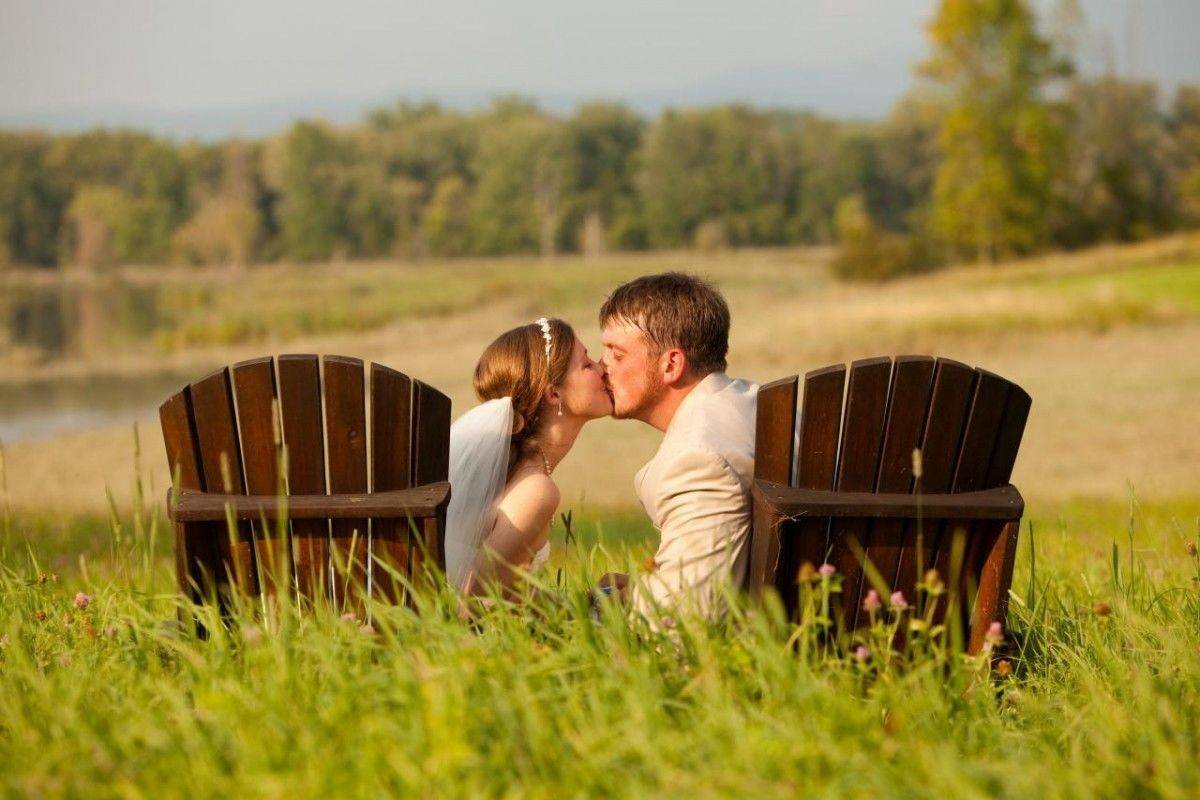 Des Marais Farm is a Vermont treasure! Located alongOtter Creek and surrounded by views of the Green Mountains, this venue transports guests to a historic era. Their recently updated Carriage barn can host more intimate indoor gatherings and their large field can accommodate larger tented outdoor events- no matter your guest count, you'll be sure to enjoy this special space! Even more exciting, the venue is an actively managed organic farm and wildlife sanctuary so earnings from your events go directly back into their important mission of conservation!
Apple Acres Farm, Hiram, ME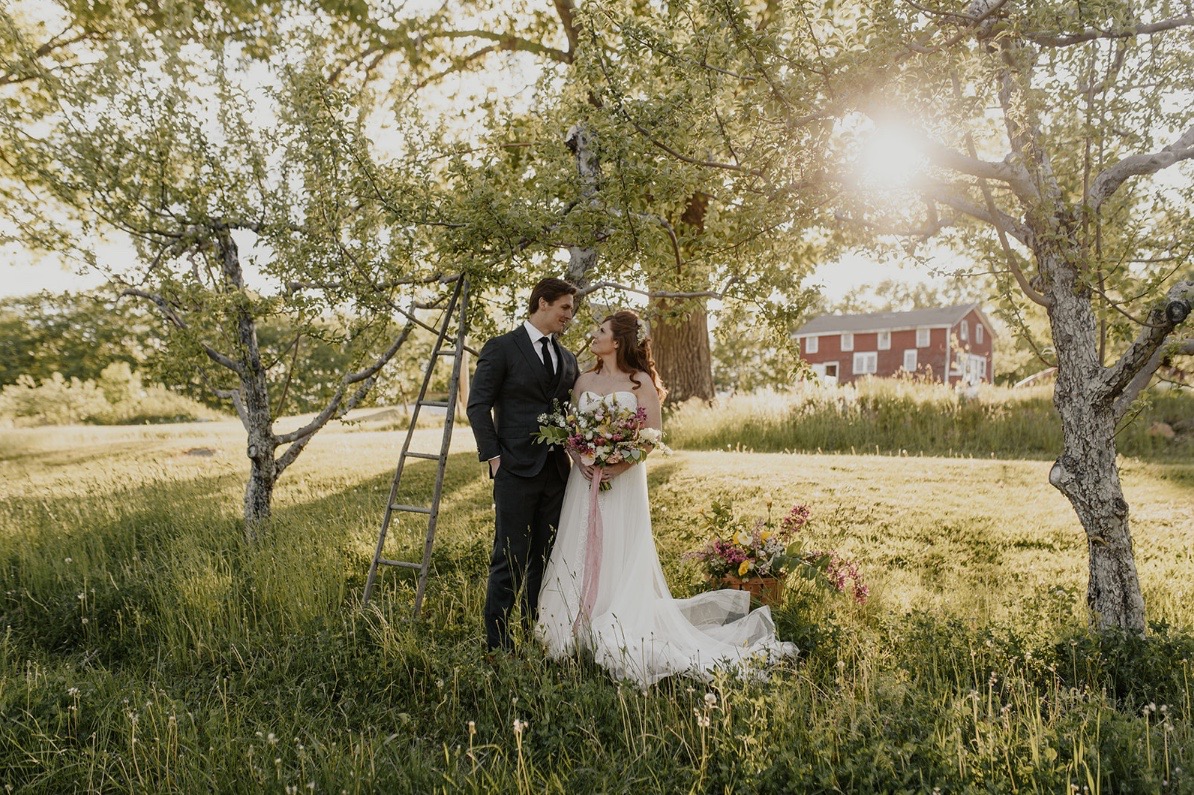 Located less than an hour west of Portland, Apple Acres Farm is a certified organic orchard and a naturally beautiful location for your wedding. Imagine being surrounded by apple trees, wild clover, butterflies, and sunshine as you speak your vows. Transition to the reception, as the sun sets your guests enjoy dinner & conversation along rustic harvest tables made from wood from the farm. Celebrate the night with drinks and dancing, and you can even create specialty cocktails and desserts that include farmmade cider, pies, and doughnuts! Apple Acres Farm captures all the beauty of a serene wedding in nature and the rustic charm of New England.
Before you say 'I do!' to a New England wedding, take a peek at our venues throughout the region!