Introducing Your Booked Couples to Their Weven Planning Portals
Did you know that 64% of today's wedding couples are trying to use online tools to plan their events? (WeddingWire)
When searching for the perfect wedding venue, it's no secret couples prioritize location, price, and amenities for their big day. However, what separates a good venue from a great venue, is the ability to offer couples a unique client experience with venue-specific planning tools.
Set the tone for the type of client experience you offer couples who book at your venue by displaying Weven's unique venue-specific planning portal. The venue is the primary setting, and couples want it to be as perfect as they envision, and this starts with seamless coordination with the host while planning. Couples can plan and collaborate with venue hosts and vendors entirely online!
Check out how you can get your pre-existing booked couples to start using their Weven Planning Portals!
 
Inviting Your Clients Into Their Portals Through Templates
With Weven's prepopulated templates in each host's account, venue hosts can send a 'Weven Planning Portal Introduction' message to their booked couples. This template is customizable so hosts can still personalize their messages, while saving them time.
 
Follow this tutorial to customize your message templates.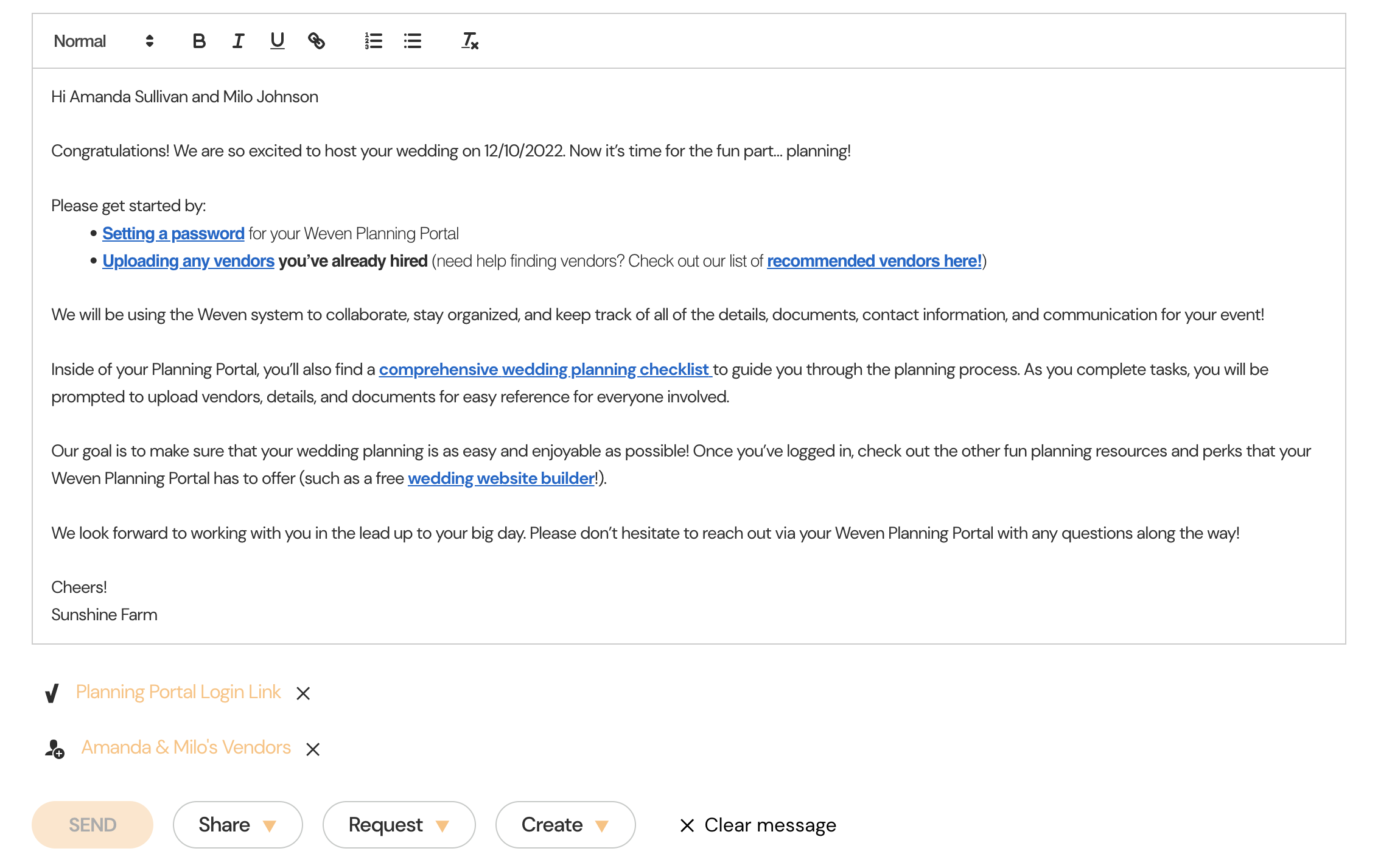 Checking If They Have Claimed Their Account
 
Within the Dashboard
From the 'Bookings' stage from within the Weven Venue Host Dashboard, hosts can see at a high-level which couples have and have not claimed their accounts. A pink hourglass icon indicates that the couple has yet to claim their account.
Sending Automated Messages
Within each booked couple who has not claimed their account, there is an 'Action Needed' callout that has a quick-send portal invite link to send to clients - clicking this will send an automated message from Weven reminding clients to take action (please keep in mind that this will not allow hosts to write a personalized message).
Last Call
After this, if there is still no action, try sending them a message via phone/email as a last method of contact and encourage them to check their inboxes for a message from Weven.

Creative Ways to Encourage Couples to Take Action in Their Accounts
 
Taking advantage of Weven's tasks and payment reminders is a great way to get action-oriented requests in front of couples. Action-oriented requests encourage clients to put a little pep in their step when it comes to checking off boxes during the planning process.
Need final payments or for couples to pay off remaining balances? Create a reminder! Need to collect vendor information, such as COIs, contacts information, time of arrival, etc.? Create a task! Stay organized and make sure no detail is overlooked with tasks and reminders.
There's nothing like seeing a successfully checked-off to-do list
(oh, and with confetti!) 🥳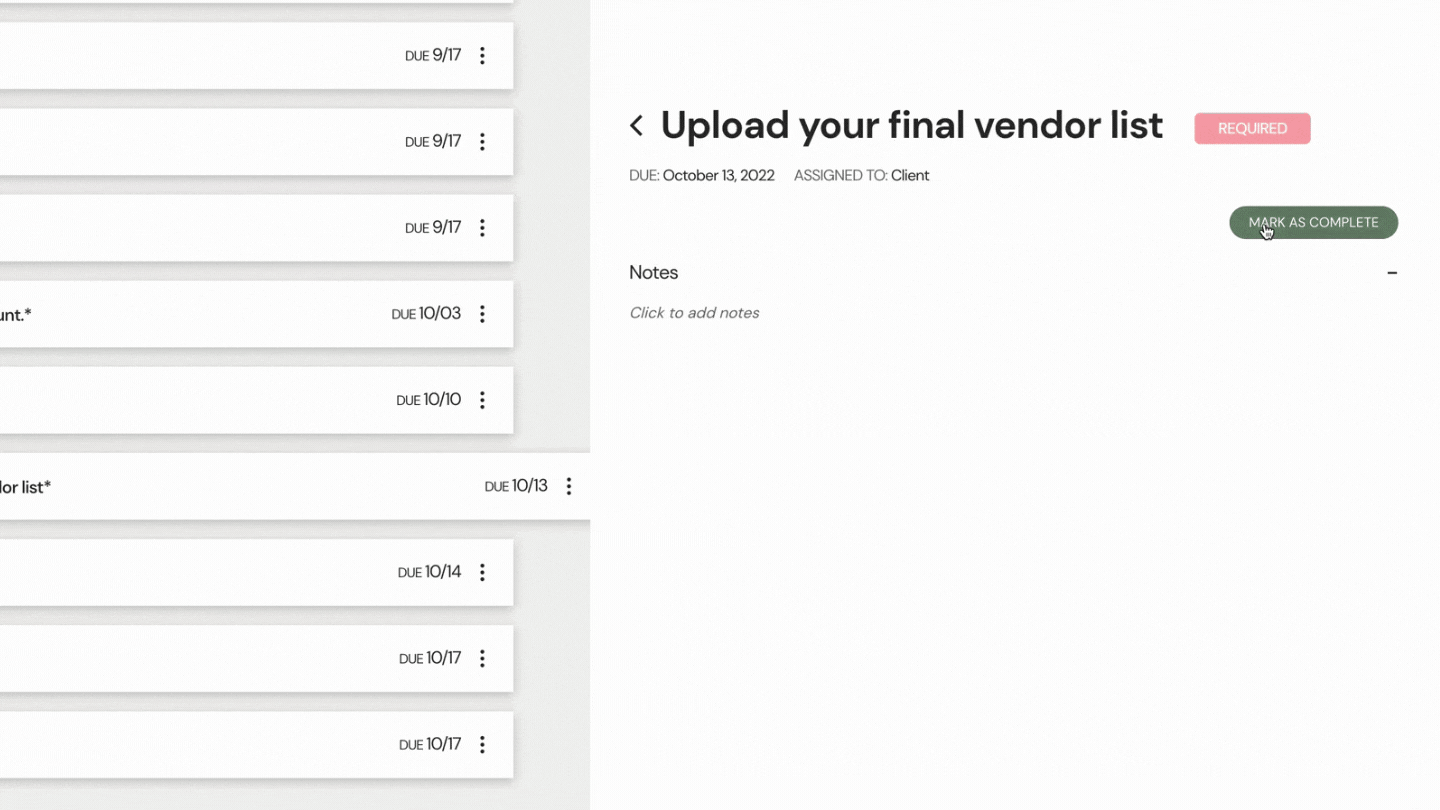 Have a question about your clients' planning experience on Weven? Reach out to your customer success manager to learn more.