How To Elevate Your Wedding Venue's Online Presence
When it comes to wedding planning, there are a variety of places the modern couple searches to discover their perfect venue. We've pulled together a few tips and tricks for where you want to invest your marketing efforts and how you can make your venue standout in each of those places- take a look!
Where You Want To Be
Today, the wedding venue search begins from various starting points across the internet and social platforms. We recommend that you try and have a strong presence on each of these platforms to ensure that you cross their path early on in their search.
Listing Sites:
The Knot, Wedding Wire, and Here Comes the Guide are some of the most popular marketplaces that we guarantee will appear on your audience's search page at one point or another. Positioning yourself across these platforms is a great way to increase your visibility and brand identity.
Your Social Media: Instagram, Facebook, Pinterest
Today's couples are tech-savvy, young professionals who turn to social media to keep them inspired and informed. These visual platforms are not only another possible touchpoint to reach prospective clients, but also a great way to make your venue standout through photos!
Your Venue Website:
Your website is the best way to make a strong impression to potential clients because you control the message. From the amenities to intimate details, you have the space and ability curate your brand. So show off and help your venue build credibility upfront!
What You Want To Say:
Couples want a convenient, 'one-stop shop' to quickly access venue details. From square footage to all of the amenities you include, your venue will drive more qualified leads when the information you share is accurate and appealing. To effectively market your venue based on the platform, here are some basic guidelines to follow:
Listing Sites:
While sites like The Knot and Wedding Wire are known to bring in a large couple audience, that means it's the first place venues tend to market themselves. To stand out, be sure to always keep the information you share up-to-date and make it unique, just like your venue!
Social Media:
Gone are the days of just having a website to promote your wedding venue. Today, couples look to social media for wedding inspiration. Visually displaying your venues property, amenities and recent events is a great way to attract followers and prospective clients. We also recommend showcasing updates you've made to the property to invoke interest.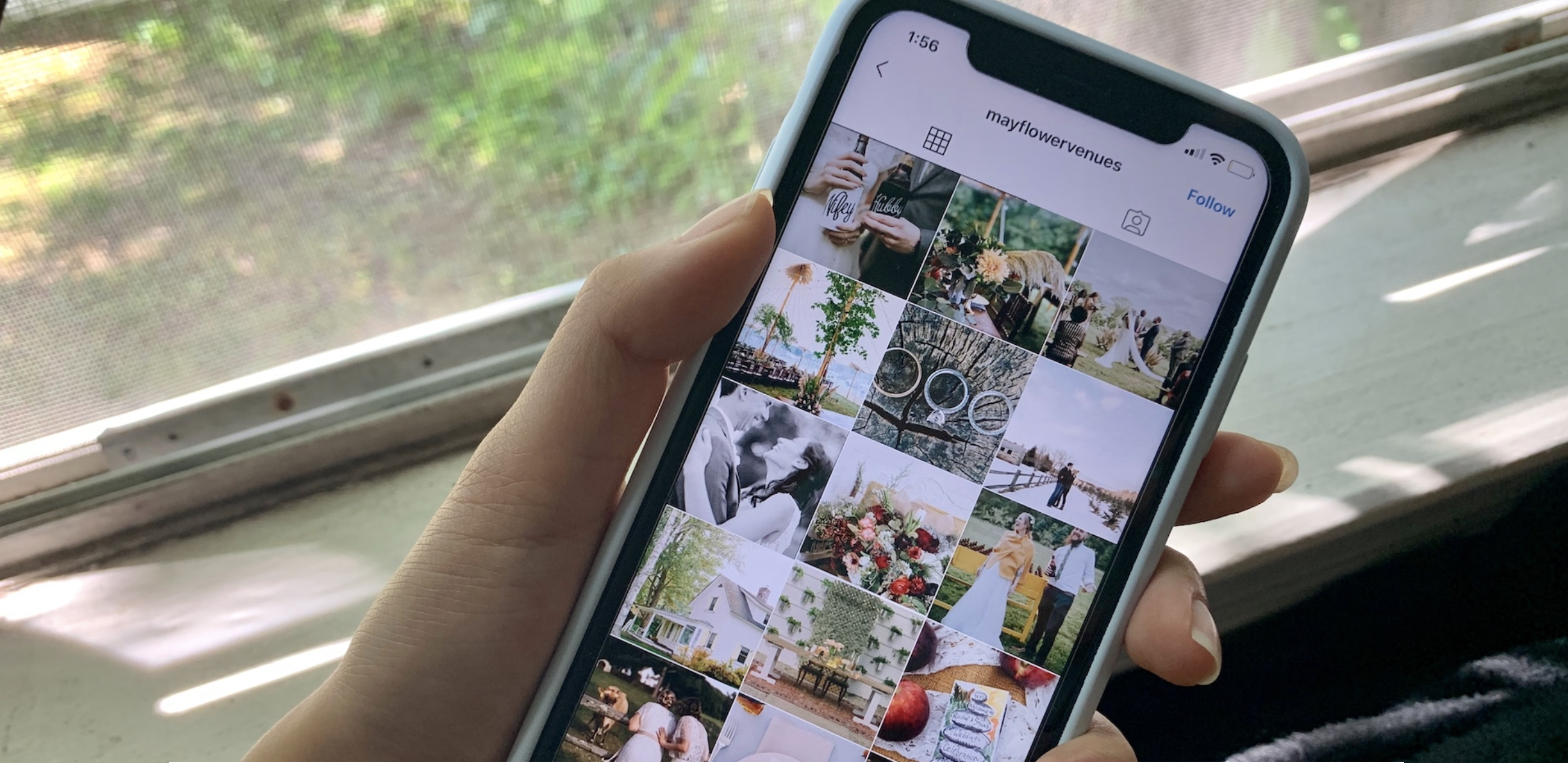 Your Venue Website:
Couples come to your your venue website because they are interested in learning more! Since this website is all about YOU, use the space to tell your venue's unique story and why it's the perfect place to host an event. Differentiate yourself by including unique amenities, reviews from previous couples, and the story of your venue! This transparency and personalization could be what resonates with clients.
It's no secret that the wedding industry is increasingly competitive and challenging to manage amid modern-day trends and new platforms. We strongly believe that making these small tweaks will help position your venue as an expert and will increase your visibility, ultimately resulting in you more leads and bookings!