5 New England Camps to Host Your Wedding
Attention all nature loving couples! If you want your wedding to be a getaway full of adventures and outdoor activities, you've come to the right place.
We've partnered with a collection of amazing summer camp venues that dedicate their offseason spaces and camp perks to couples looking for a weekend full of celebration and connection! Not only do many of these venues feature onsite accommodations, but they also offer amenities you'll remember from your own summer camp days. So, if you can picture yourself canoeing the morning of your ceremony, roasting marshmallows at your rehearsal dinner or dancing the night away in mother nature, then a summer camp venue is for you! And what's more fun than gathering your guests at a venue that's designed to bring people together?
Check out some of our favorites!
Camp Ketcha, Scarborough, ME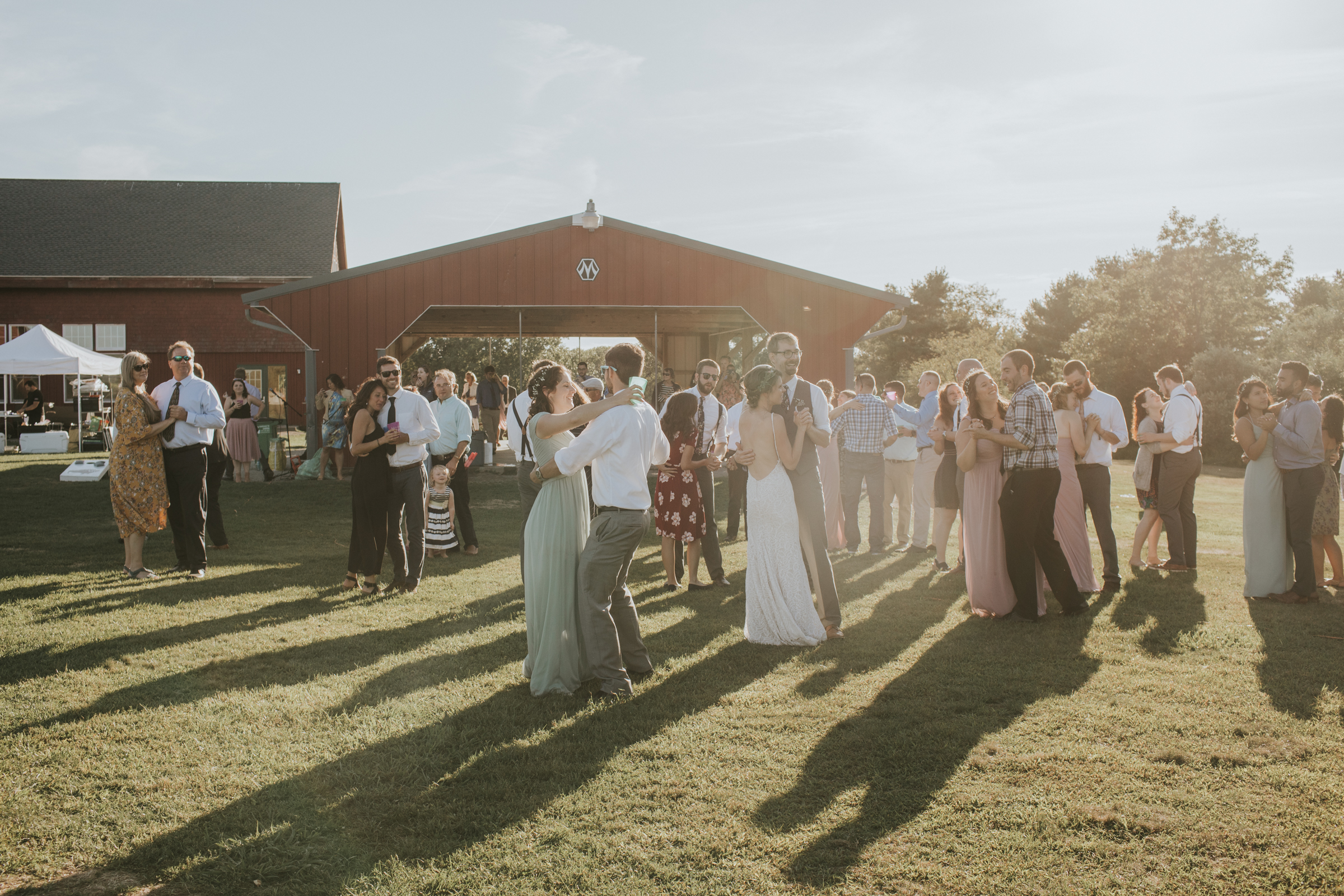 Photo Credits: Heidi Kirn Photography
Located in Scarborough, ME Camp Ketcha offers both beautiful indoor and outdoor space for couples to create an event as elegant or casual as they want it to be, year round! Whether you choose to hold your event inside, outside or both, Camp Ketcha's accommodations are sure to exceed your expectation and so will their amenities! From hiking, cross country skiing to water skiing, your guests are guranteed a weekend of fun! So why not have your wedding at this beautiful campsite?
Kamp Kohut, Oxford, ME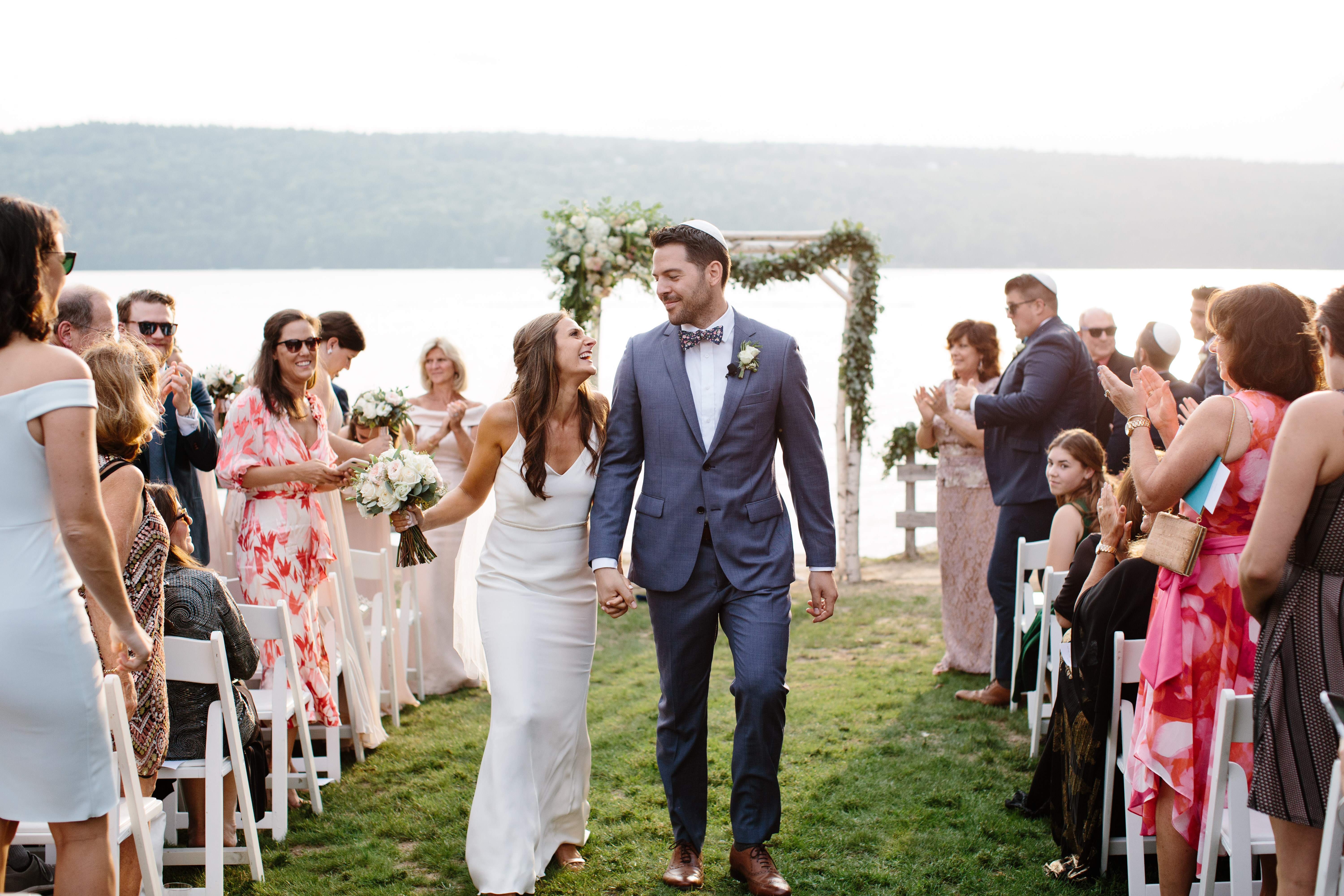 Photo Credits: Lara Kimmerer Photographer
Longing for a lakeside ceremony? Kamp Kohut provides couples and guests the perfect, private lakeside experience in Maine. Say your vows among the tall oaks in a private wooded area, or lakeside, overlooking the southern hills of Maine and with a sunset in the background. For the reception, couples can either host their guests inside the camp's hand-crafted wood timbered lodge or on one of several fields for an outdoor tented reception. Away from all the distractions of the city, guests will enjoy various cottages and spend their days paddling in the surrounding acres of pristine Maine wilderness. At Kamp Kohut, there are so many unique things to do in one space, so you and your guests are guaranteed to keep the celebration going all weekend long!
Holiday Hill Day Camp, Mansfield Center, CT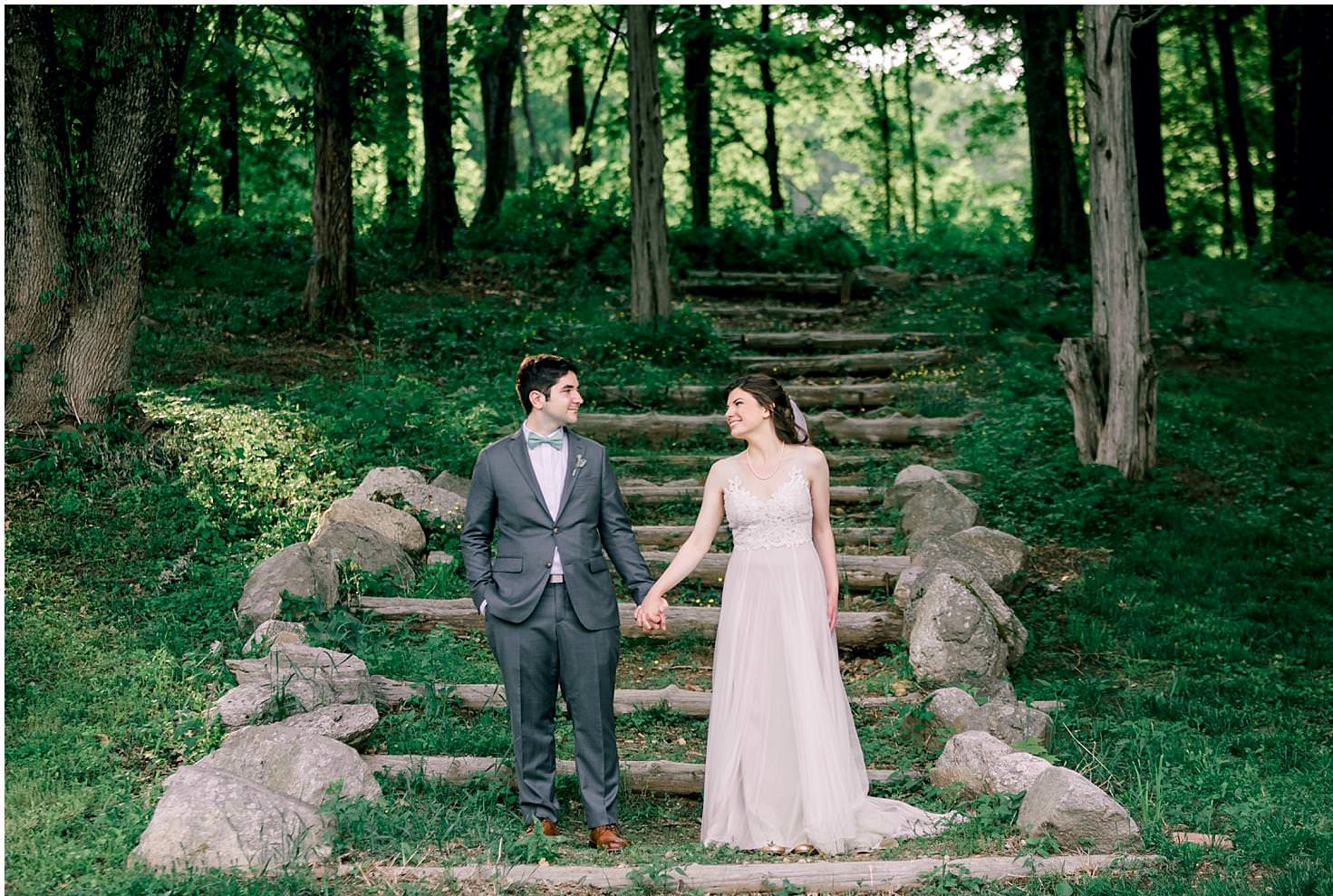 Just 40 minutes outside of Hartford, CT, the Holiday Hill Day Camp pairs an elegant lofted post-and-beam barn with the amenities and fun of a traditional summer camp! Utilize the indoor barn space for a ceremony site, cocktails, and dancing, or intimate seated dinner. For larger events, you'll have access to the on-site tent for an outdoor reception. The best part of the camp venue is the amenities! This venue features over 25 acres of walking trails and countless sport courts and activities. At the Holiday Hill Day Camp, your guests are sure to find something to enjoy, leaving memories that will last a lifetime.
Camp Foster, Bedford, NH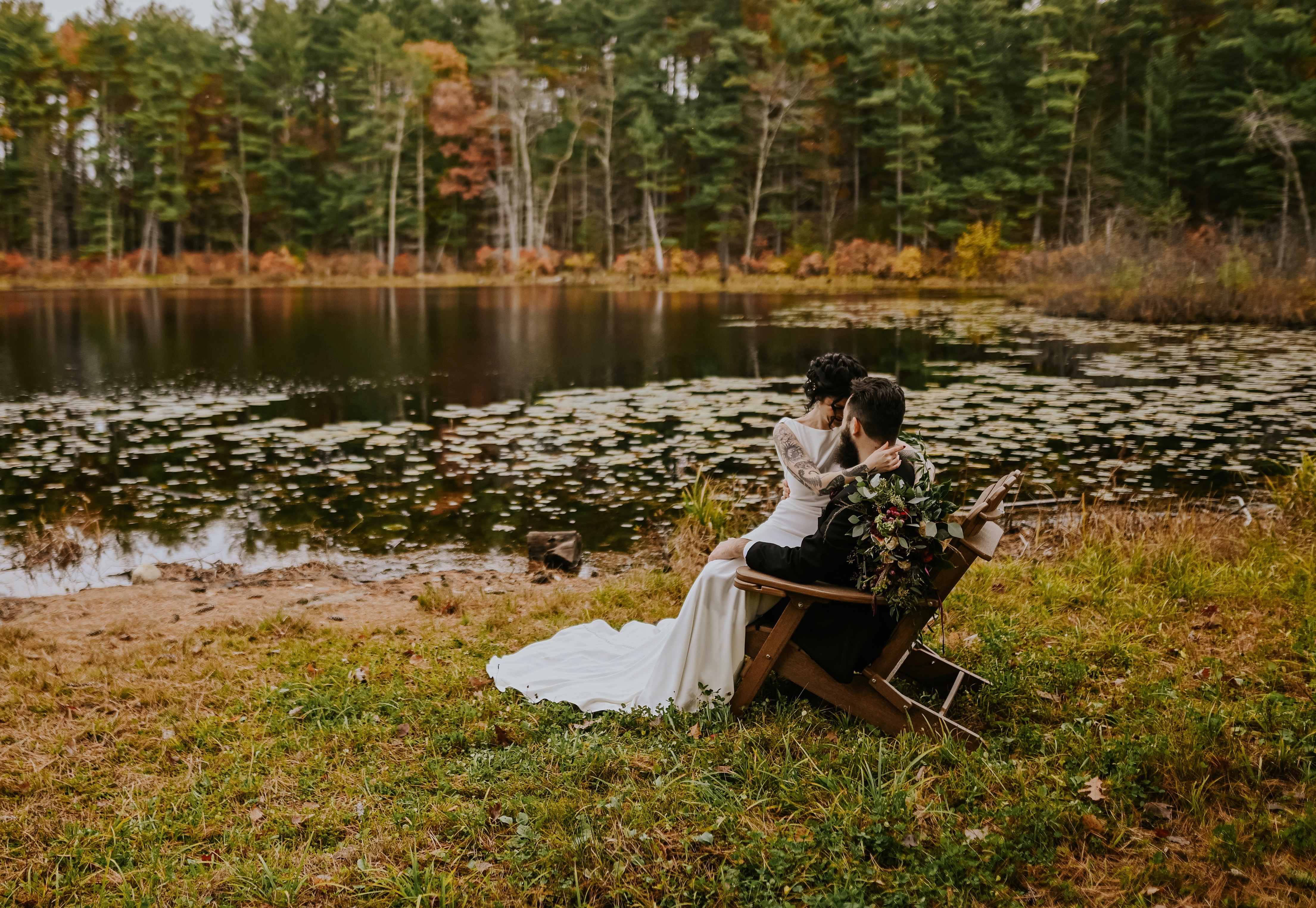 Photo Credits: Antoinette Photography
Just an hour from Boston, this charming summer camp owned by the Boys & Girls Club of Manchester is perfect for indoor or outdoor weddings. Between open fields and beautiful outdoor pavilions, you can craft your DIY wedding in mother nature. For couples seeking indoor, camp comfort, Camp Foster also offers 2 tents, and an indoor hall with a large farmer's porch. The options are endless at Camp Foster!
Hale Reservation, Westwood, MA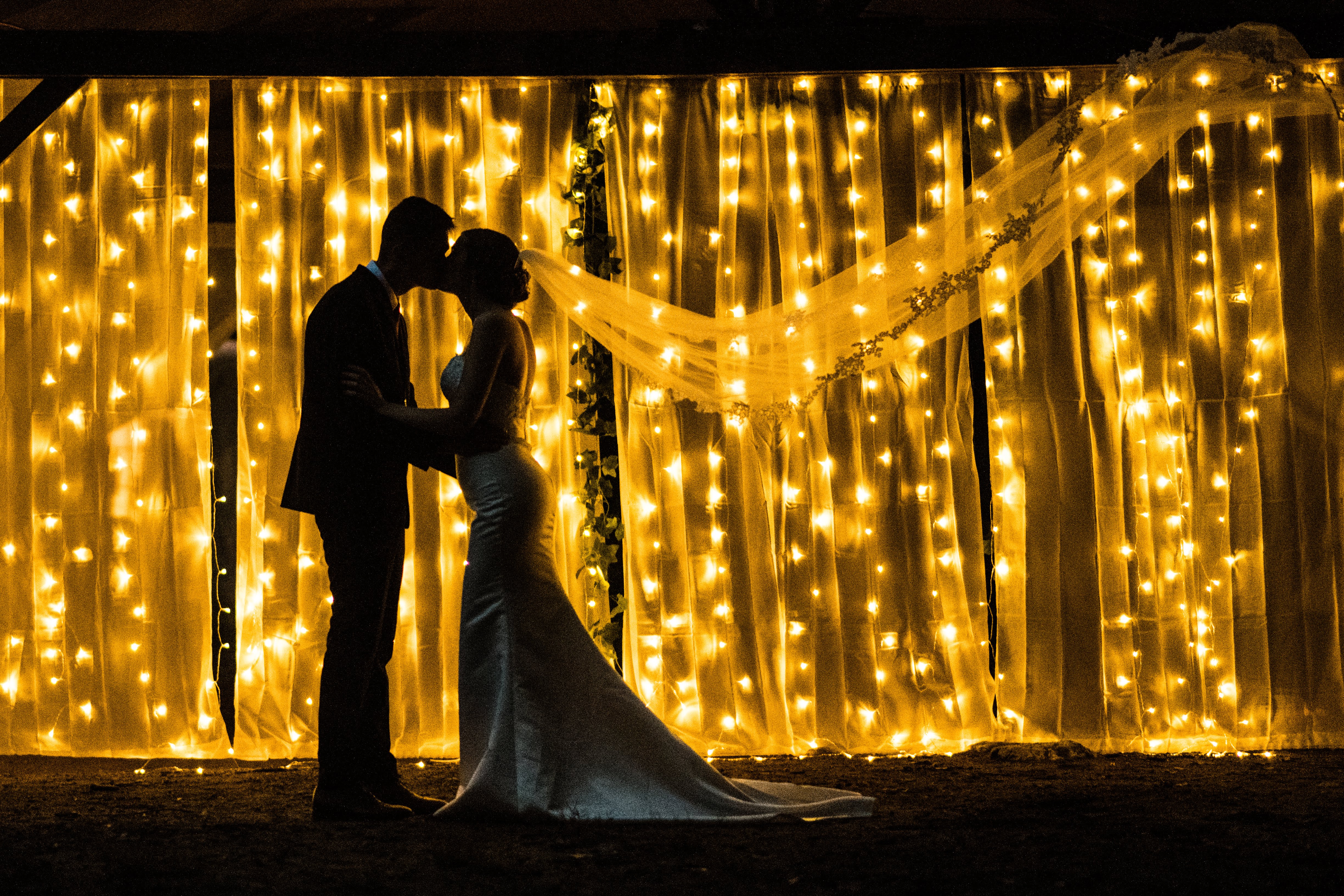 Located in Westwood, MA, Hale Reservation is home to 1,137 acres of land and various picturesque views, activities and lodging options for your guests!
For the casual couple looking for a low-key, fun, wedding experience, North Beach offers beautiful beach sceneries and activities such as volleyball, cornhole, and water sports- you can even arrive by boat!
For a more romantic, secluded setting, Cat Rock is your own private grassed area that's surrounded with lush greenery to create a natural, intimate venue. You can host your ceremony or cocktail hour in the great outdoors or underneath the pavilion customized just the way you like it!
If you want rustic charm, Cucchiara Learning Center & Orchard is the barn-esque wedding venue you're looking for! Whether you hold your ceremony in the wooden barn or dance the night away in the outdoor tent, Cucchiara Learning Center & Orchard has more than enough space for guests to move through and enjoy your celebration as a newly married couple!
Lastly, Hale's Powissett Lodge offers both a beautiful and unique combination of a dramatic, natural background with the convenience of modern facilities.
Whether beachside or secluded in the woods, many of the venues at Hale Reservation donate proceeds to educational and recreational opportunities that develop self-confidence, inspire passion for learning, and encourage appreciation for the natural environment. Feel good about saying I do at Hale Reservation!
From a wedding ceremony in a forest to a reception under the stars, that's just the beginning of what camp weddings have to offer! These venues provide you and your guests a relaxing (and fun!) destination wedding weekend that will surely leave lasting memories for all.