The Setting
Sassafras Farm is nestled in the upper Hudson Valley between the Berkshire and Taconic Mountains. The rich history, gorgeous scenery and rolling hills make for a magical place where you can wander, imagine, and find inspiration to write a book or paint a masterpiece.

The farm brings history, nature, and creative restoration together in a one-of-a-kind setting with ruins, gardens, forests, waterfalls, and luxury accommodations. It's perfect for gatherings and celebrations of any kind, and can be rented in its entirety for a day, a weekend, or a full week. Eight venues on the property give you the flexibility to plan your perfect event.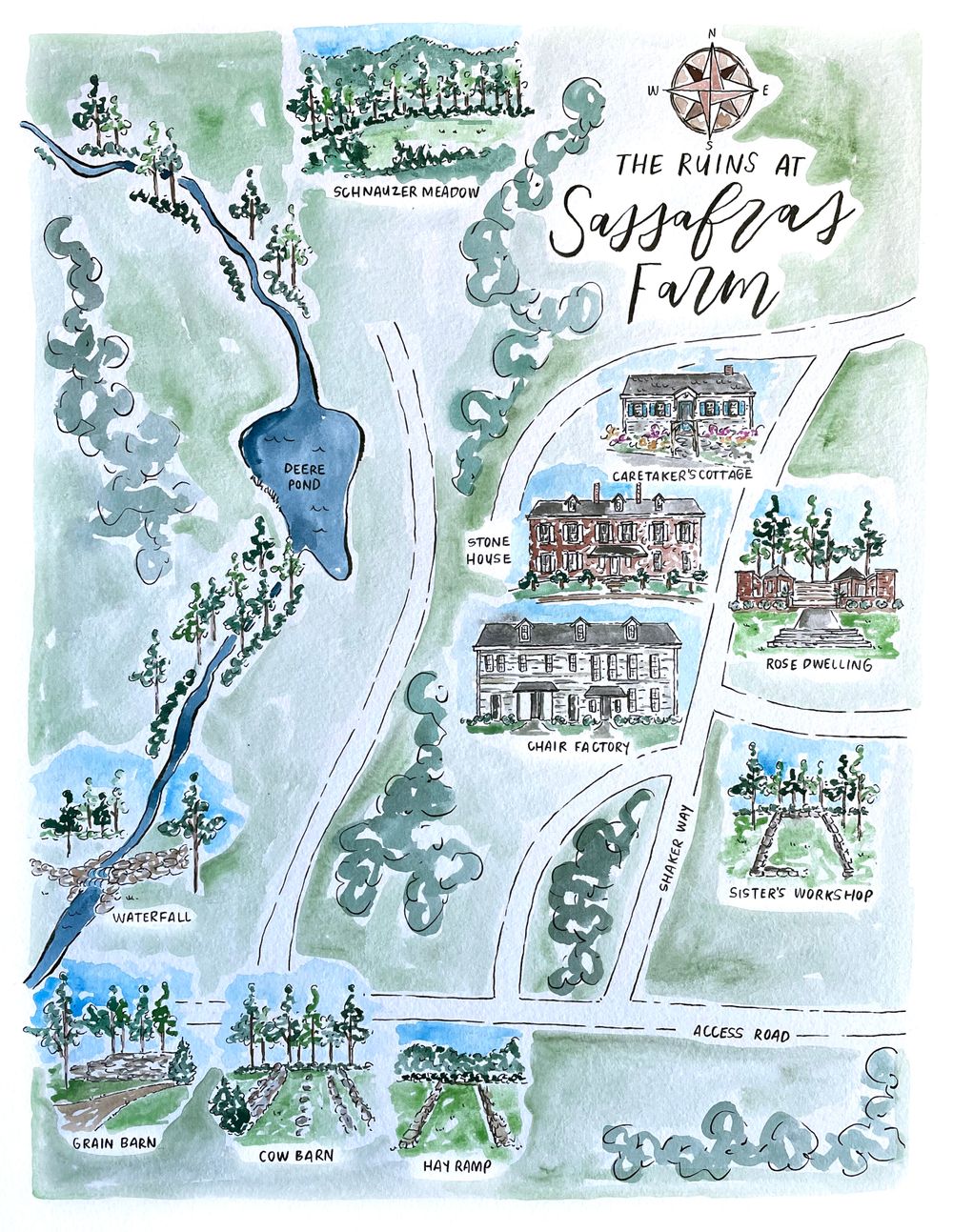 Local Accommodations
Home Rental
Sleeps 1811 beds
8 bedrooms7 bathrooms
There are 3 buildings on the property that provide accommodations. The elegant Stone House is a former Shaker workshop with 5 bedrooms, 5 bathrooms, and a powder room, family room, gathering room, kitchen, and terrace with breathtaking views of the Berkshires and Taconic mountains. The Caretaker's Cottage is a small house with full kitchen and indoor and outdoor dining areas, living room with pullout queen sofa, 2 bedrooms, and 1 bathroom. The Smoke House is a studio space with full-size bed and full bath. All the spaces are recently renovated with new kitchens, bathrooms, and upgraded systems.
Check In: 11 am
Check Out: 3 pm
Price Estimate:
$2,450 / night
Prices vary by season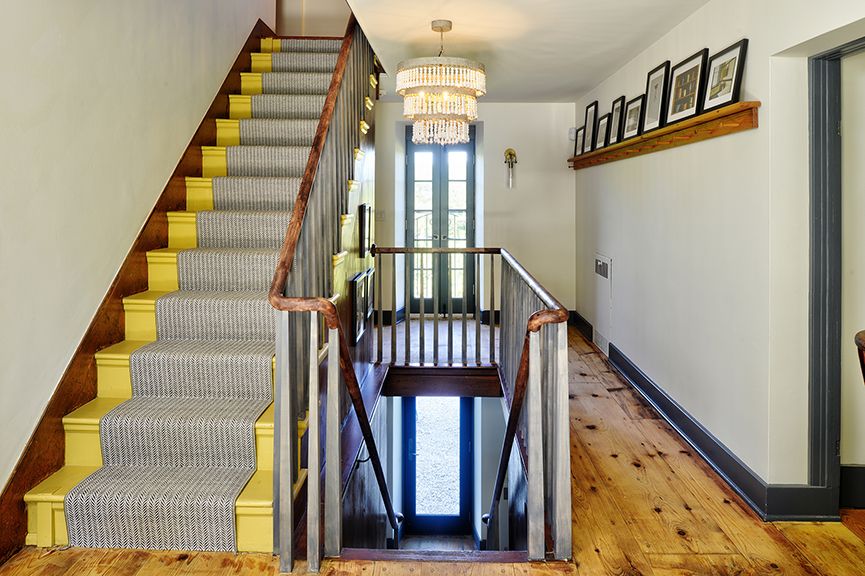 First Floor Master Bedroom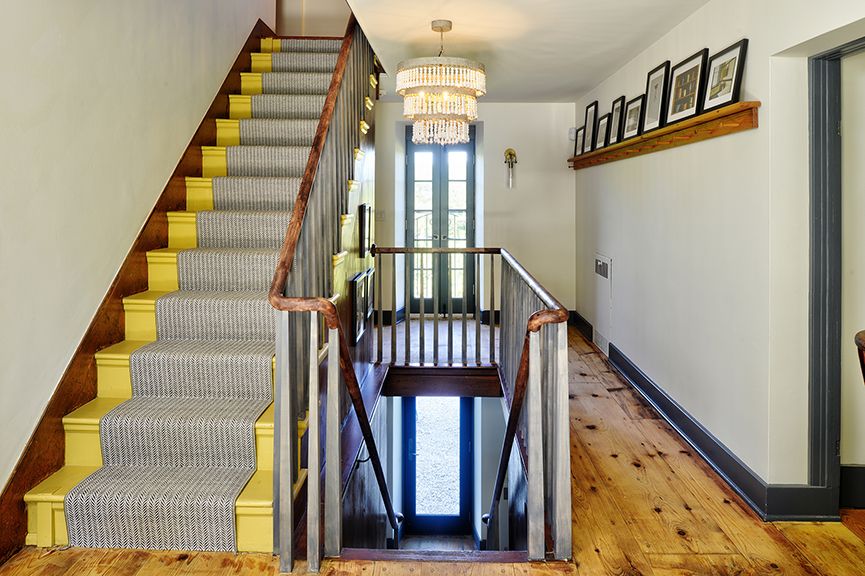 First Floor Master Bedroom
Venue Rental Policies
Rehearsal Dinners:

Allowed

Farewell Brunch:

Allowed

Pets:

Allowed -

Pets are allowed in the outdoors and overnight in the smoke house.

Open Flames:

Allowed

Bonfires/Fire Pits:

Allowed

Outside Catering:

Allowed

Outside Alcohol:

Allowed -

A license is required to serve alcohol.

Smoking:

Allowed -

Smoking is allowed outside only in the Sister's Workshop Ruins and the Barn Ruins.
Overnight Accommodations Policies
Wedding:

Considered Upon Request (restrictions or fees may apply) -

The accommodations and bathrooms in the accommodations are for overnight guests only.

Wedding:

Not Allowed -

All accommodations are for the use of those people sleeping there. Other wedding guests are not permitted.

Early Check In:

Considered Upon Request (restrictions or fees may apply)

Late Check Out:

Considered Upon Request (restrictions or fees may apply)

Extra Guests:

Considered Upon Request (restrictions or fees may apply)

Pets:

Considered Upon Request (restrictions or fees may apply)

Bonfires/Fire Pits:

Allowed

Smoking:

Considered Upon Request (restrictions or fees may apply)

Check In Time:

11:00 am

Check Out Time:

3:00 pm