Four Outdoor Wedding Venues Near Boston
From museums to gardens, the towns surrounding Boston offer incredible settings for weddings, all within a short drive from the city.
These four venues are a few of our favorites that are all within about an hour drive from Beantown. Each offers you the opportunity to build a custom wedding experience in New England without the five hour drive to Vermont or Maine.
Your relatives traveling from far and wide will thank you for the easy trip.
Distance to Boston: 20 minutes by car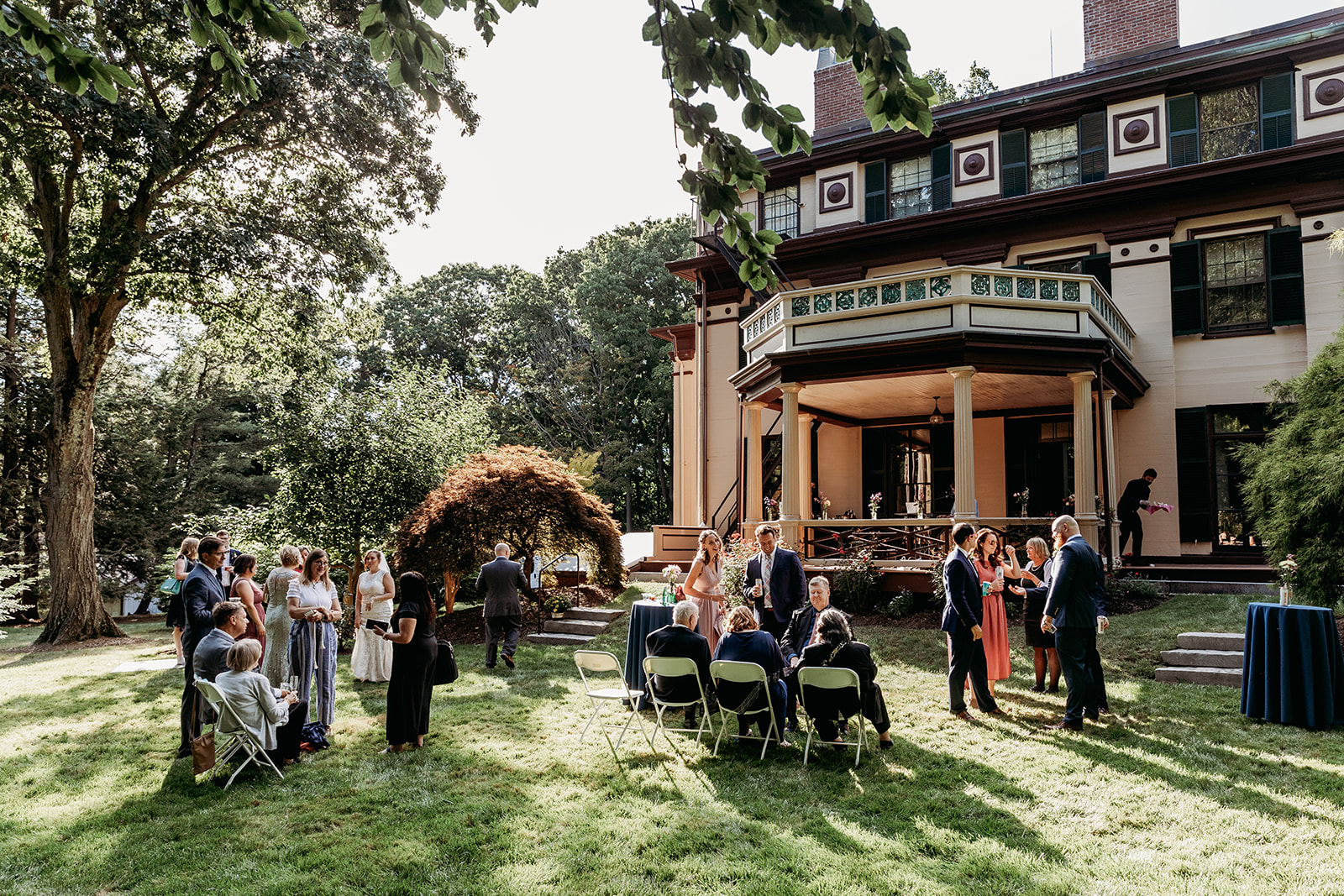 Settled atop a hill just outside of the city, this gorgeous mansion built in 1833 has views of Boston Harbor and the skyline. The home features a columned porch and is surrounded by nature, including a remarkable beech tree. History is all around you as walk around the estate, including old stone walls and sweeping lawns.
In addition to the mansion, the original carriage house and replica of Lincoln's Cabin situated on the museum grounds create a unique historical background for the ceremony and photos. The museum also has the option to rent the venue for a rehearsal dinner or brunch. Know that you can count on us to point out all those little benefits that makes your life way easier during the craziness of wedding planning.
This venue is so close to the city you can share an itinerary of your favorite things to do so your guests can get to know the city you love. Freedom trail, anyone?
Distance to Boston: Less than 30 minutes by car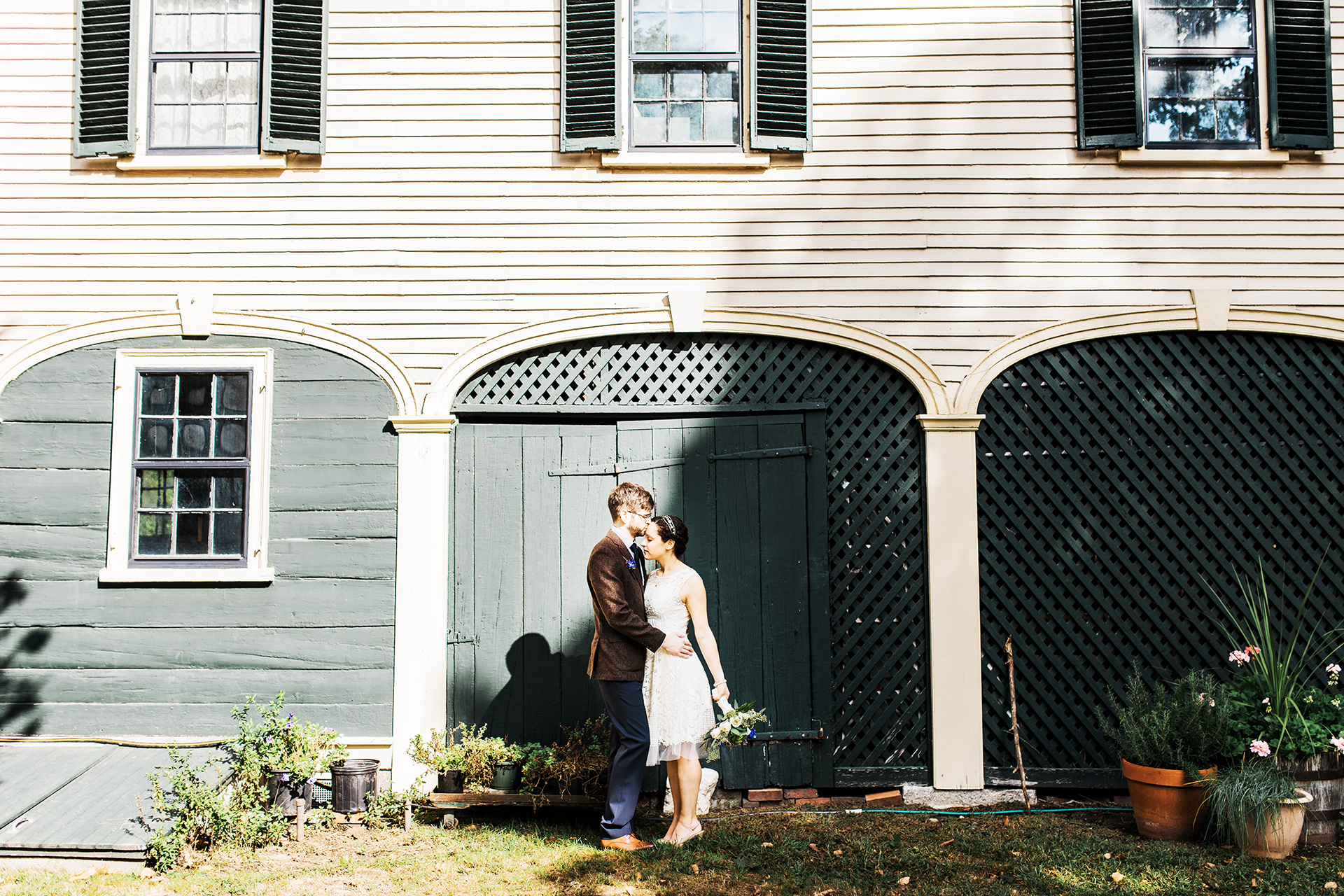 The Loring Greenough House is rare, preserved Georgian-style country mansion located in Boston's beloved neighborhood, Jamaica Plain.
Set on 2 acres of landscaped grounds, this historical home can be the backdrop for an outdoor garden wedding for up to 150 guests during the Spring or Summer, or during cooler months you can enjoy a more intimate event within the mansion for up to 50 guests.
Customize the space to make it your own, and rest assured that the On-Site Coordinator and Events Manager will support you in making your vision come alive in this truly magical space!
Distance to Boston: 30 minutes by car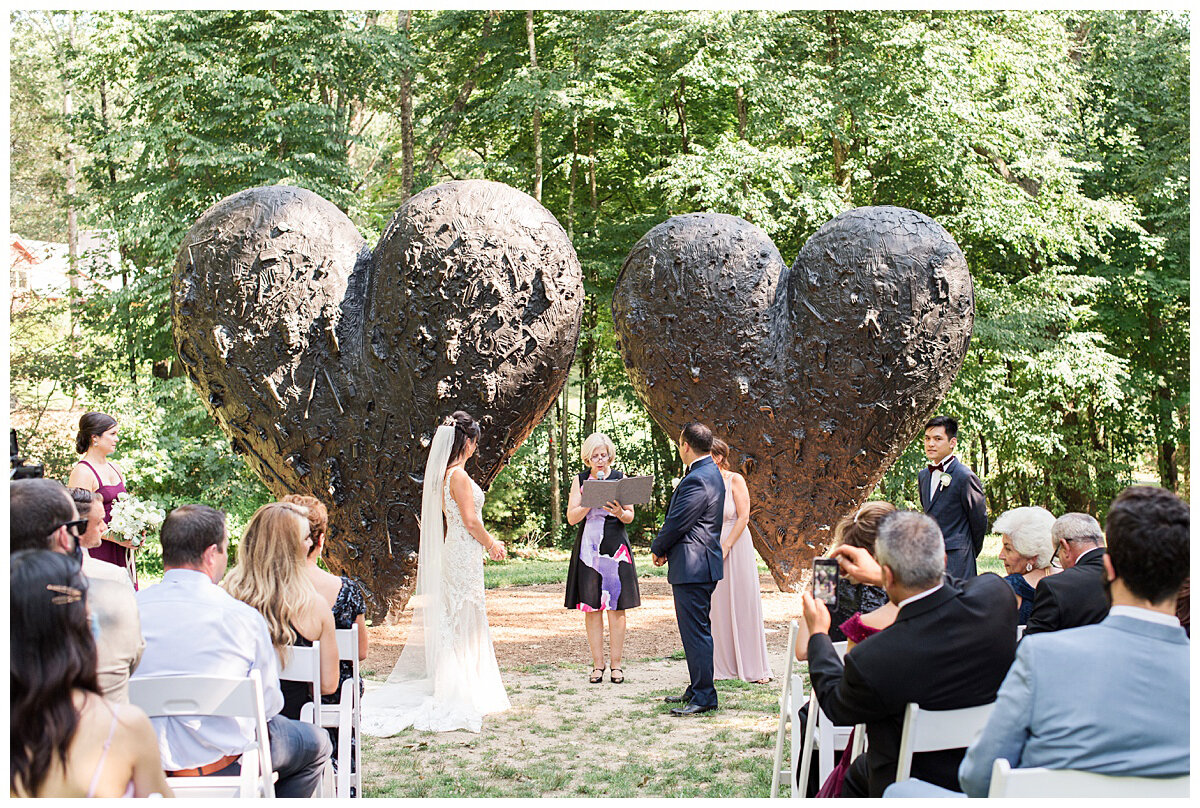 Photo Credit: Tatiana Blanco Photography
Looking for a space that blends nature and art? Look no further than deCordova Sculpture Park and Museum.
With a sprawling 30-acre sculpture park with rotating installations, to the permanant Dewey Family Gallery with attached terrace, no matter the space you choose, you'll be sure to have a unique backdrop for your special day!
This venue is great for larger guest counts (holding up to 250 guests outdoors) and comes equipped with many of the basic amenities like tables, chairs, restrooms and parking. Share the beauty of the space with your guests by also offering them admission to the full grounds and galleries for an art-filled event!
Distance to Boston: 1 hour by car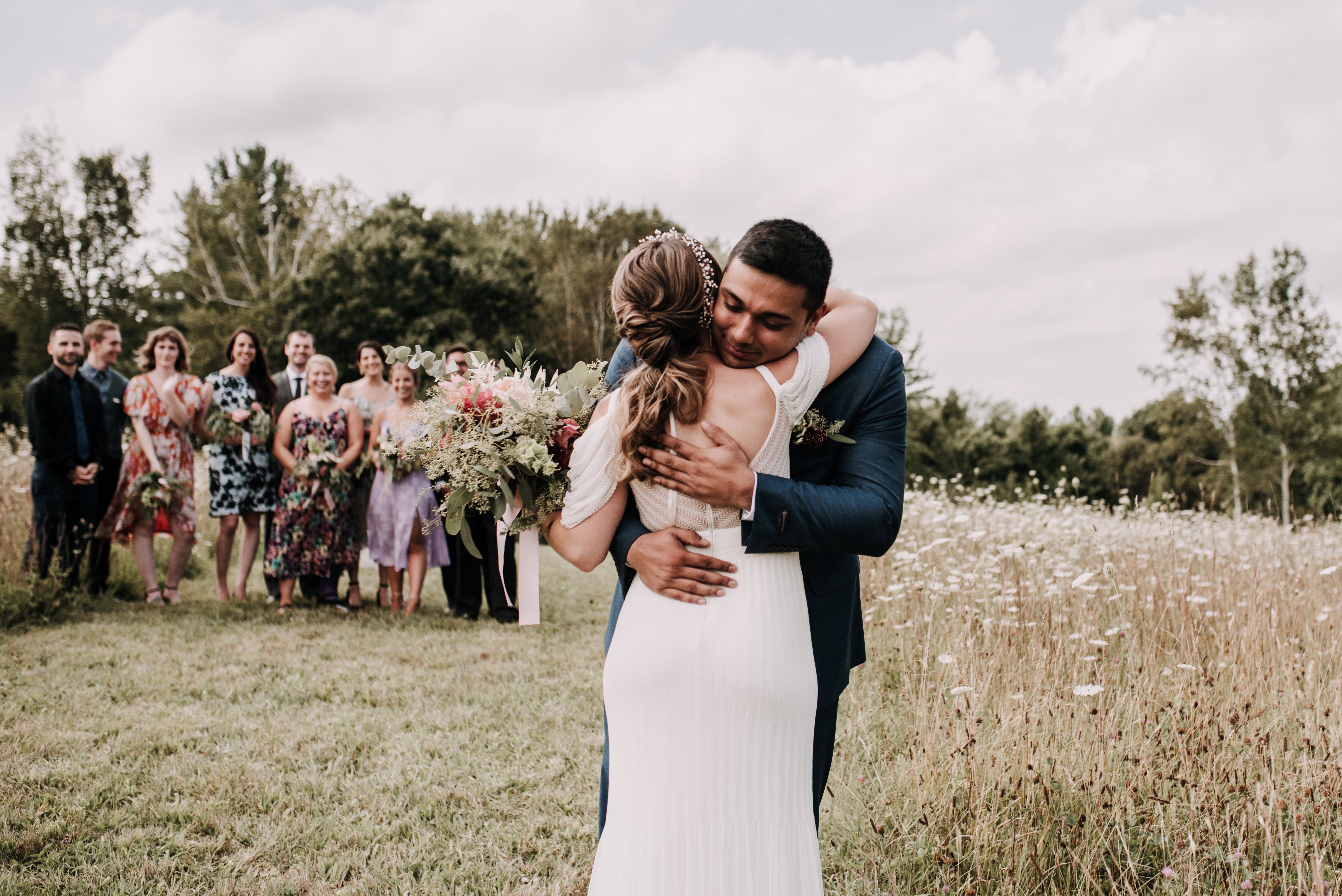 Photo Credit: Vera Michael Photography
Situated on 41 acres of pristine farmland and woods, abutting hundreds of acres of conservations land, at the intersection of Route 2 and 495, in Harvard, Massachusetts, the Oak Hill Christmas Tree Farm invokes a quiet sensibility and charm from its origins 200 years earlier. The venue is a modest Christmas tree farm with a 200-tree apple orchard that is commercially managed by one of Harvard's fruit farmers.
The gently undulating fields and backyard are what makes this venue so special. In particular, there is an amazing view of Mount Monadnock 32 miles to the NW in New Hampshire, visible on most summer days and spectacular in the fall. A seasonal array of flowers are everywhere around the property, including meadow flowers.
Want more wedding venues close to Boston? You're in luck! Check out more venues here.