Five Best Barn Wedding Venues in New England
There's something truly magical about a barn wedding, isn't there?
Close your eyes and picture it: A ceremony under high ceilings and wood beams, with strings of light floating overhead and history underfoot. It's no wonder that wedding venues called "faux barns" have begun to pop up all over the country. The idea is to recreate the incredible ambiance of a barn for a couple's special day.
Or, you could be like us and seek the real thing.
Luckily, New England has some of the most beautiful barns in the country, from Vermont to Massachusetts. Each has its own unique story and details that make the perfect backdrop for a beautiful (and authentic!) wedding.
Sound good to you too? Us too. We've done some of the leg work for you and found five breathtaking barns that host weddings. Each barn has a distinctive past and unique elements, not to mention the stunning woods, meadows, and fields they all call home.
The Barn on the Hill - Vermont
Photography by Zdravko Stefanović
Nestled in the green mountains of Vermont, The Barn on the Hill is surrounded by a truly spectacular landscape complete with rolling hills, a pond, and a waterfall. The barn itself feels integrated into the landscape with large windows and doors to let in all the natural light and the beauty of the scenery. And how many barns have you seen with a gorgeous chandelier hanging from the large cupola?
We love how the farm can play an even more integrated role in a wedding, offering couples the opportunity to customize a menu with organic vegetables, herbs, and meats sourced right from the land itself.
This barn is also perfect for couples who love animals and are seeking the full farm experience. The farmers have sheep, cattle, and even chickens to give your guests a real sense of place and nature.
Carriage Barn at Appleton Farms - Massachusetts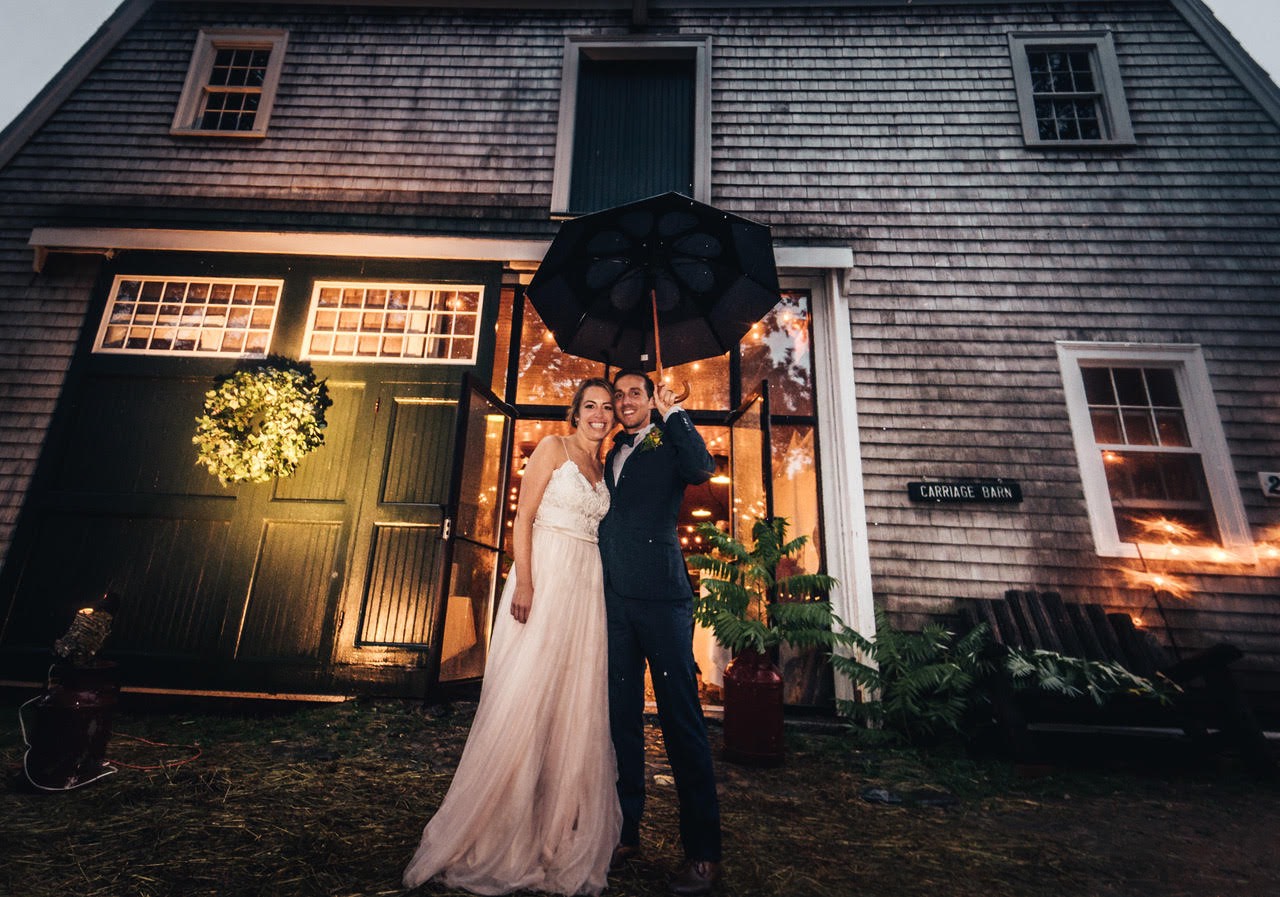 Photography by Tate Kirgiss Productions
The Carriage Barn is an off-season venue location featuring a historic barn located at Appleton Farms. Preserved by The Trustees of Reservation, the barn is used in the summer for farming, educational programs and public use. In the off-season, mostly October - April, the area can be transformed into a charming barn venue for up to 100 guests.
In late fall, host your ceremony in the stonewalled paddock, followed by dinner and dancing inside the barn. In colder months, enjoy a fully indoor event, using the various barn sections to create a uniquely intimate event for you and your guests.
Wells Reserve at Laudholm Farm - Maine
Photography by Jamie Mercurio
Officially a National Historic Site, Wells Reserve at Laudholm Farm is perched on thousands of acres overlooking Wells Bay in Maine. The estate features enormous fields and giant trees that provide a magnificent backdrop for the ceremony and pictures.
The barn has plenty of room to accommodate up to 150 people, let alone the 250 that the outdoor spaces can welcome with open arms. That means you can invite your second cousins after all. (Not that you have to, though. We get it.)
A feel-good bonus: All proceeds from weddings held at Wells Reseve at Laudholm go to climate research, education, and conservation in Southern Maine. Save the planet and get married? It's a win-win.
Andover Event Barn - New Hampshire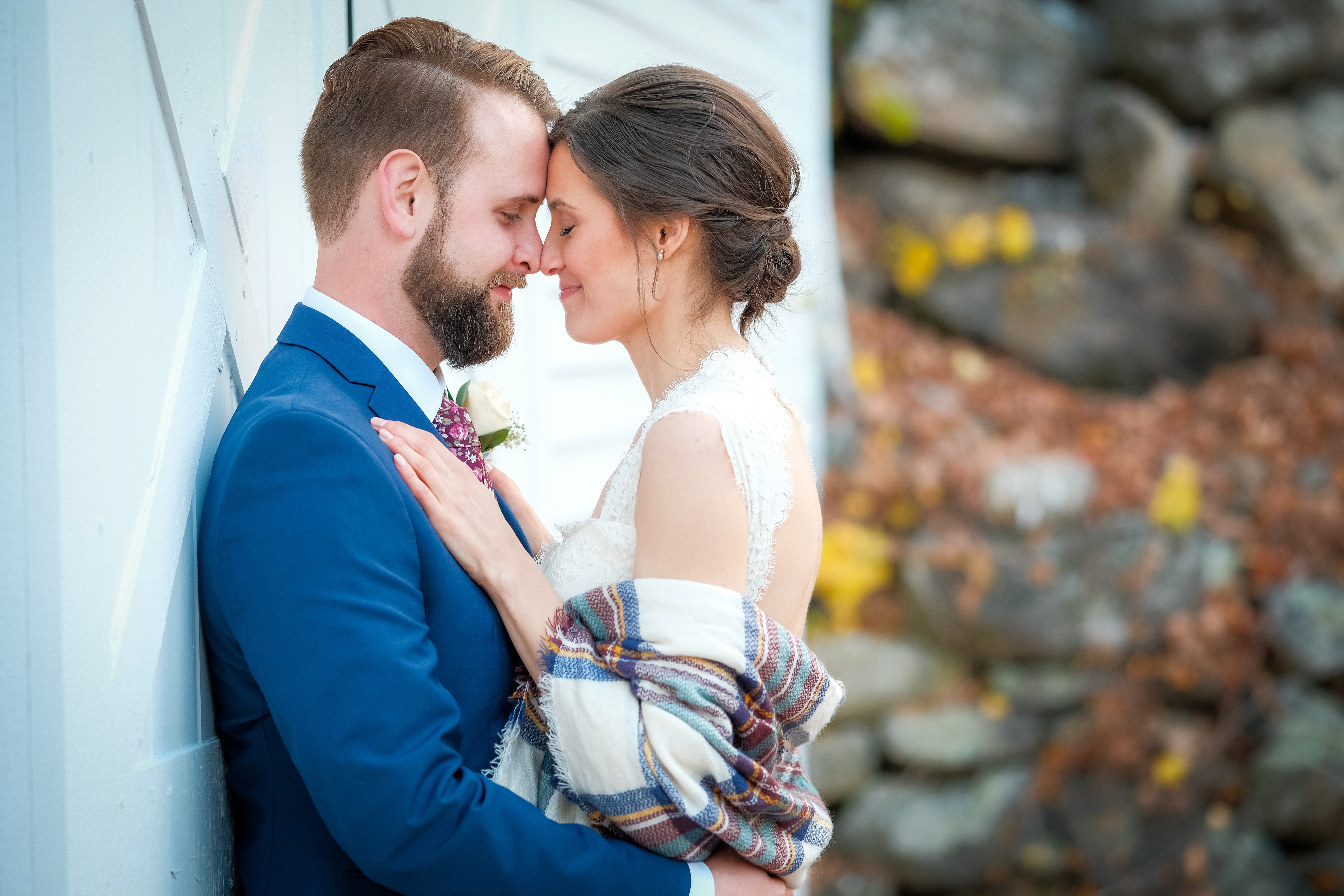 Photography by Sadowski Photography
Barn weddings at Andover Barn are magical events that bring together friends and family in a casual yet elegant setting. Our weekend wedding venue specializes in outdoor weddings in New Hampshire with the added feature of a gracious, historic barn for dinner and dancing where friends and family may gather in a serene, country setting to celebrate your wedding day or weekend.
This venue is designed to complement your personal style. A barn wedding at Andover Barn is more than a wedding venue, it's also a destination location. Staying for the wedding? The Highland Lake Inn has 10 rooms offering the amenities of a boutique hotel.
All aspects of a wedding event in beautiful New Hampshire, from ceremony to dinner to dancing, can take place on the grounds of the inn. Guests can also enjoy the clear water of Highland Lake for swimming, boating and fishing, as well as the paths of the Northern Rail Trail for biking, running and walking, or horseback riding. Make this special day a memory of a lifetime in a beautiful setting with your signature arrangements.
The Barn at Benson's Pond - Massachusetts
We love this venue's incredible setting: 40 acres of natural cranberry bogs on Massachusetts' south shore create an arresting backdrop for a wedding unlike any other. This third-generation farm, complete with 1940s barn, sets the stage for historical charm and authentic rustic elegance.
The venue comes with sixteen 10' farm tables, indoor sconce lanterns, and bistro lights that suit the surroundings perfectly but allow you to make the space your own with decorations and accents of your choosing.
To further bring the farm to life, your guests can try a real cranberry sorter and check out antique farming equipment. End the evening under the stars with a late-night bonfire.
Actually, can we just live here?