The Setting
This stunning venue features a reception and/or ceremony area that is approximately 3 acres of level, mowed grass overlooking 60+ acres of rolling pastures and the beautiful Rosebrook Hill as your backdrop. Whether you're having 50 guests or 200, there is plenty of space! The charming barn can accommodate up to 50 people and be used for a rehearsal dinner, small ceremony, bar/cocktail area, or farewell brunch. With doors in the front and back, this serves as a beautiful walk through to the venue area - great for one of a kind photo opportunities! We are flexible... share your ideas and we are happy to try and accommodate your vision! We want you to enjoy an unforgettable experience, make memories with your loved ones, and have your happily ever after!
Local Accommodations
Home Rental
There is a charming and spacious 6 bedroom, 2 bath beautiful Farmhouse on-site that is included in the rental package pricing. Located just steps away from the venue and barn. Use the house as your "home base" throughout your wedding weekend! Sleeps up to 16 (think wedding party or parents/in-laws, etc). It is yours for the entire weekend (Friday, Saturday, Sunday). WiFi included.
Minimum Stay: 2 nights
Check In: 9 am
Check Out: 1 pm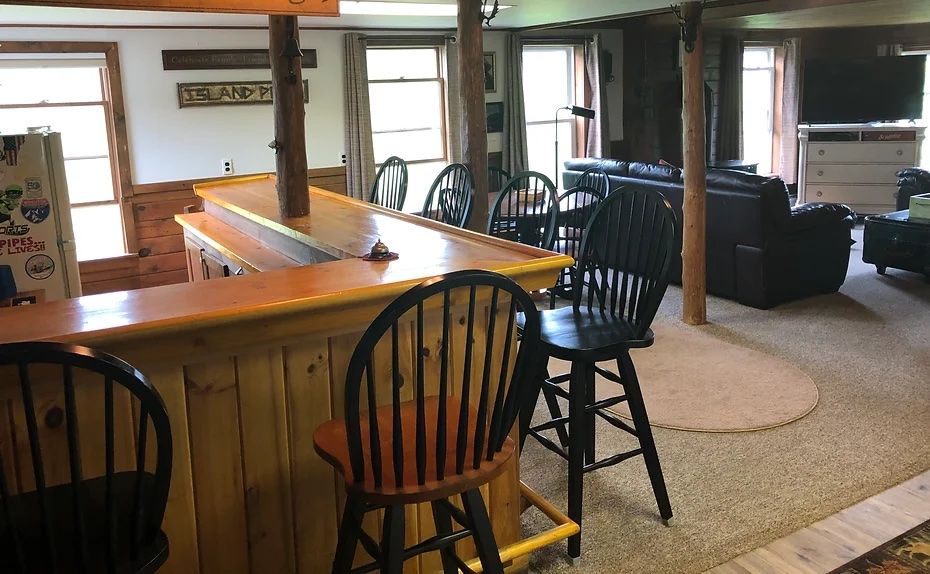 Kitchen and front living room area
Bathroom with tub & shower
Dining room and front living room area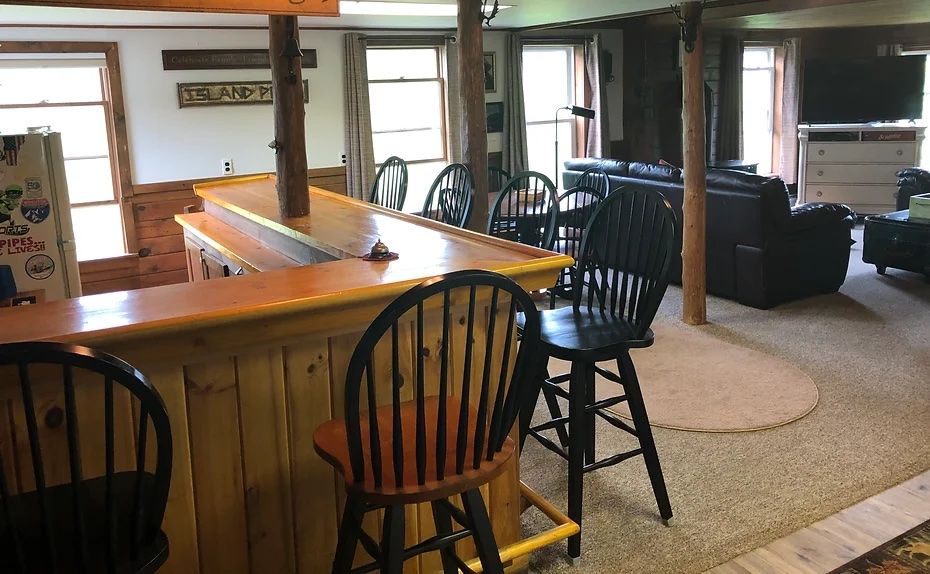 Kitchen and front living room area
Bathroom with tub & shower
Dining room and front living room area
Venue Rental Policies
Rehearsal Dinners:

Allowed

Farewell Brunch:

Allowed

Pets:

Considered Upon Request (restrictions or fees may apply)

Open Flames:

Considered Upon Request (restrictions or fees may apply)

Bonfires/Fire Pits:

Allowed

Outside Catering:

Allowed

Outside Alcohol:

Allowed

Smoking:

Considered Upon Request (restrictions or fees may apply)
Overnight Accommodations Policies
Events Guests in Farmhouse:

Not Allowed -

No event guests will be allowed in the farmhouse at anytime. The farmhouse is only for the people that staying there for the overnights.

Early Check In:

Considered Upon Request (restrictions or fees may apply) -

$200 an hour fee for any early arrival that has not been previously discussed and approved with Rosebrook Hill management.

Late Check Out:

Considered Upon Request (restrictions or fees may apply) -

$200 an hour for any time after check out time that has not been discussed and approved with Rosebrook Hill management.

Extra Guests:

Not Allowed -

Farmhouse is only to be used for the guests that are staying there for the full weekend. For example, no guests that have been to the wedding reception can stay after at the farmhouse…unless this has been discussed with Rosebrook Hill management and cleared prior to the wedding weekend.

Pets:

Considered Upon Request (restrictions or fees may apply) -

We would love to have your furry friends apart of your special day…we just need to have a discussion prior to your stay.

Bonfires/Fire Pits:

Considered Upon Request (restrictions or fees may apply) -

Fires in the fire pit only! Fires must have continuous supervision at all times!

Smoking:

Considered Upon Request (restrictions or fees may apply) -

No smoking in any indoor spaces on the property!

Check In Time:

9:00 am

Check Out Time:

1:00 pm