The Farmstead at Appleton Farms Wedding Venue
The Farmstead at Appleton Farms is close to Boston, but with all the preserved charm of a 1000 acre working New England farm. The venue transports guests to a historic era of New England nature otherwise impossible to recreate.
Through preservation efforts of The Trustees of Reservations, couples have the chance to create a day that reflects the vintage charm of a colonial farm preserved through nine generations by the same family.Rich with history and charm, the Farmstead at Appleton Farms is the perfect wedding venue!
Ceremony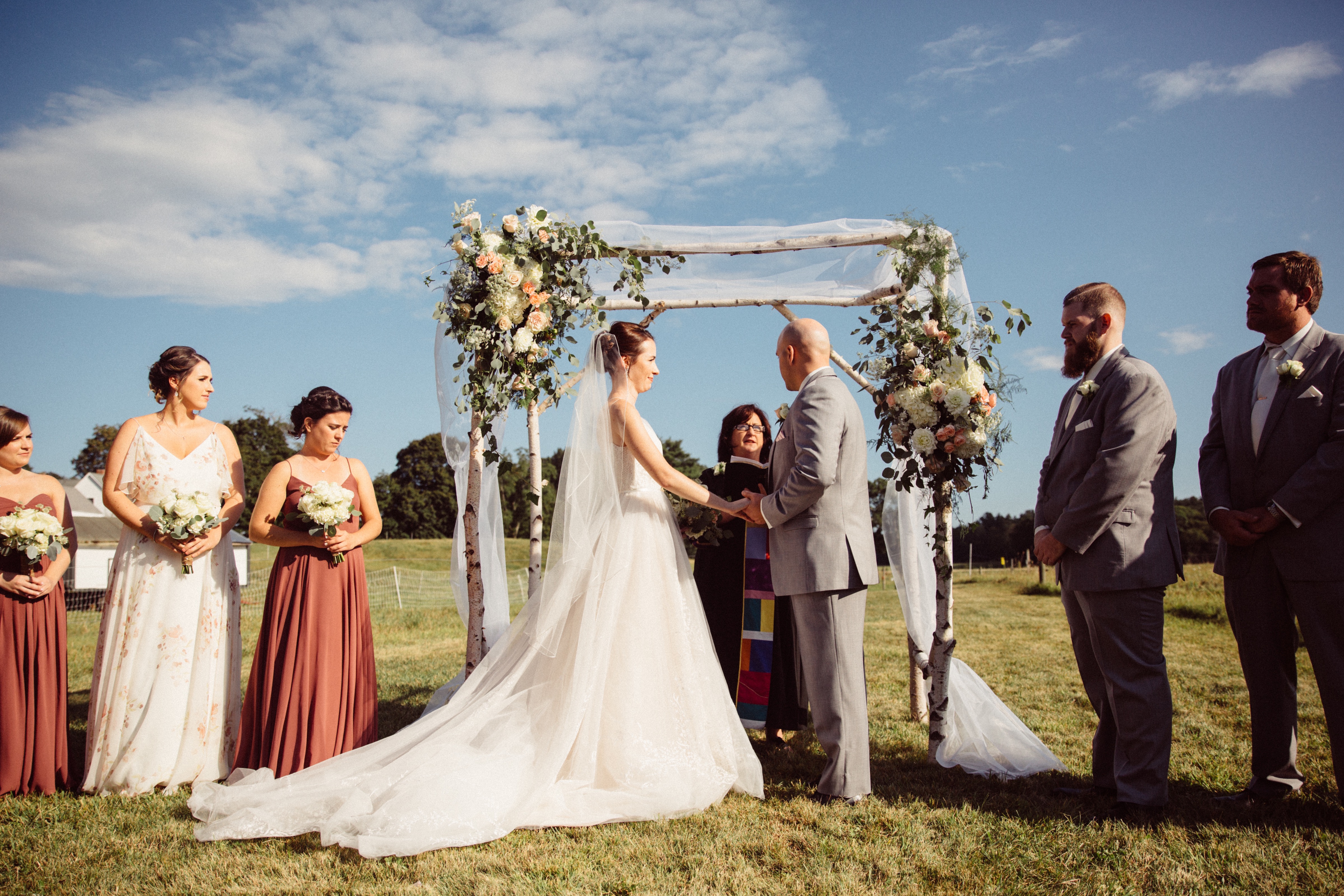 For your wedding, host your ceremony set against the backdrop of open fields, followed by an outdoor tented reception outside the historic farmhouse. After the ceremony, couples can host a free-flowing cocktail hour that transitions between open lawns and the historic home's back porch. Guests are then free to wander various walking paths or pay friendly visits to the venue's resident farm animals.
Reception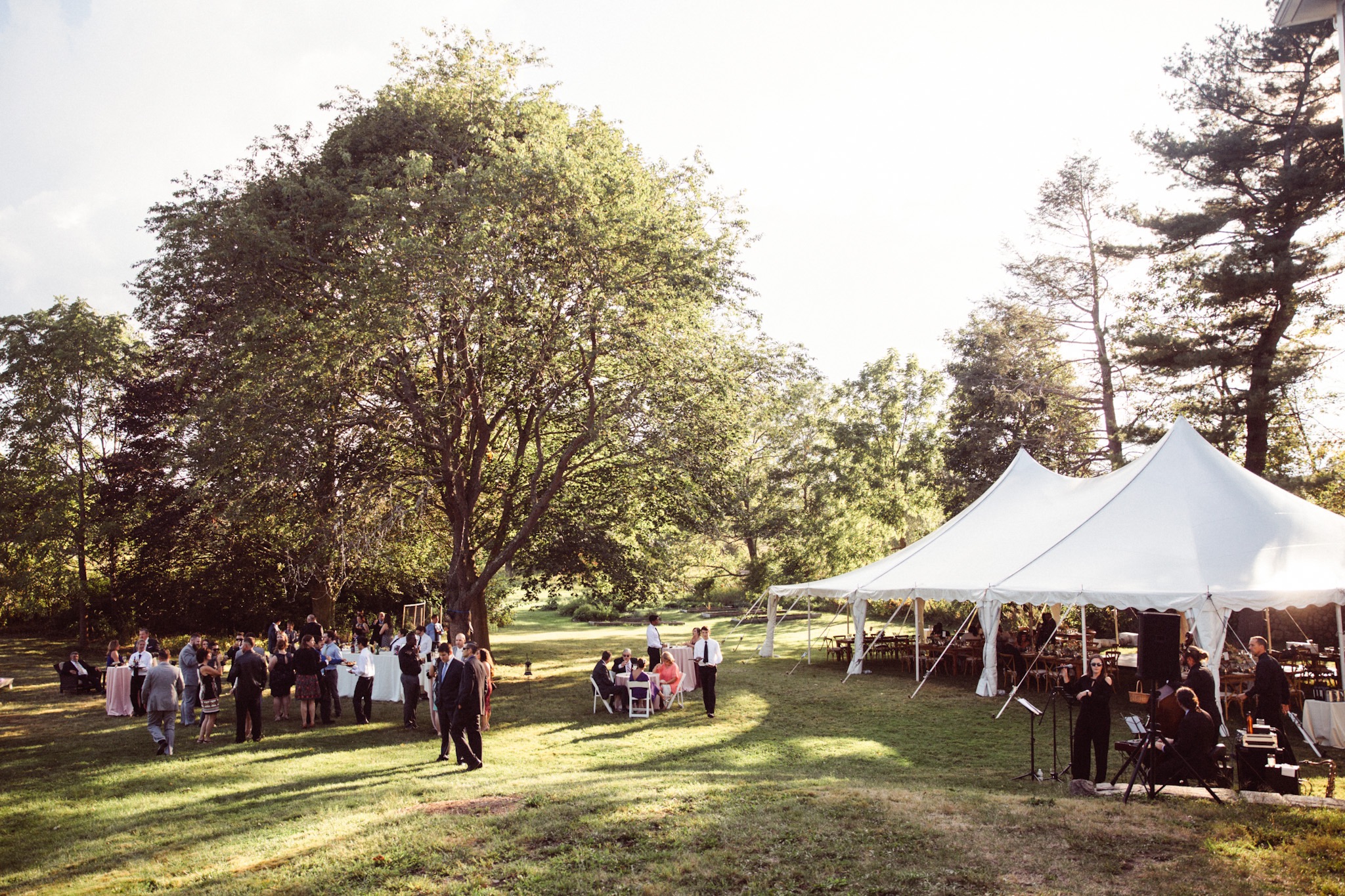 Later, transition to a tented reception held between historic rock walls, sweeping meadows, and magnificent pines and oaks. Spring and summer weddings will be backdropped by blooming wildflowers, song birds and the deep greens of the working farm. In the fall, the venue will offer cascades of oranges and yellows when the ancient Maple trees that line many of the fields change for the new season.
Full weekend experience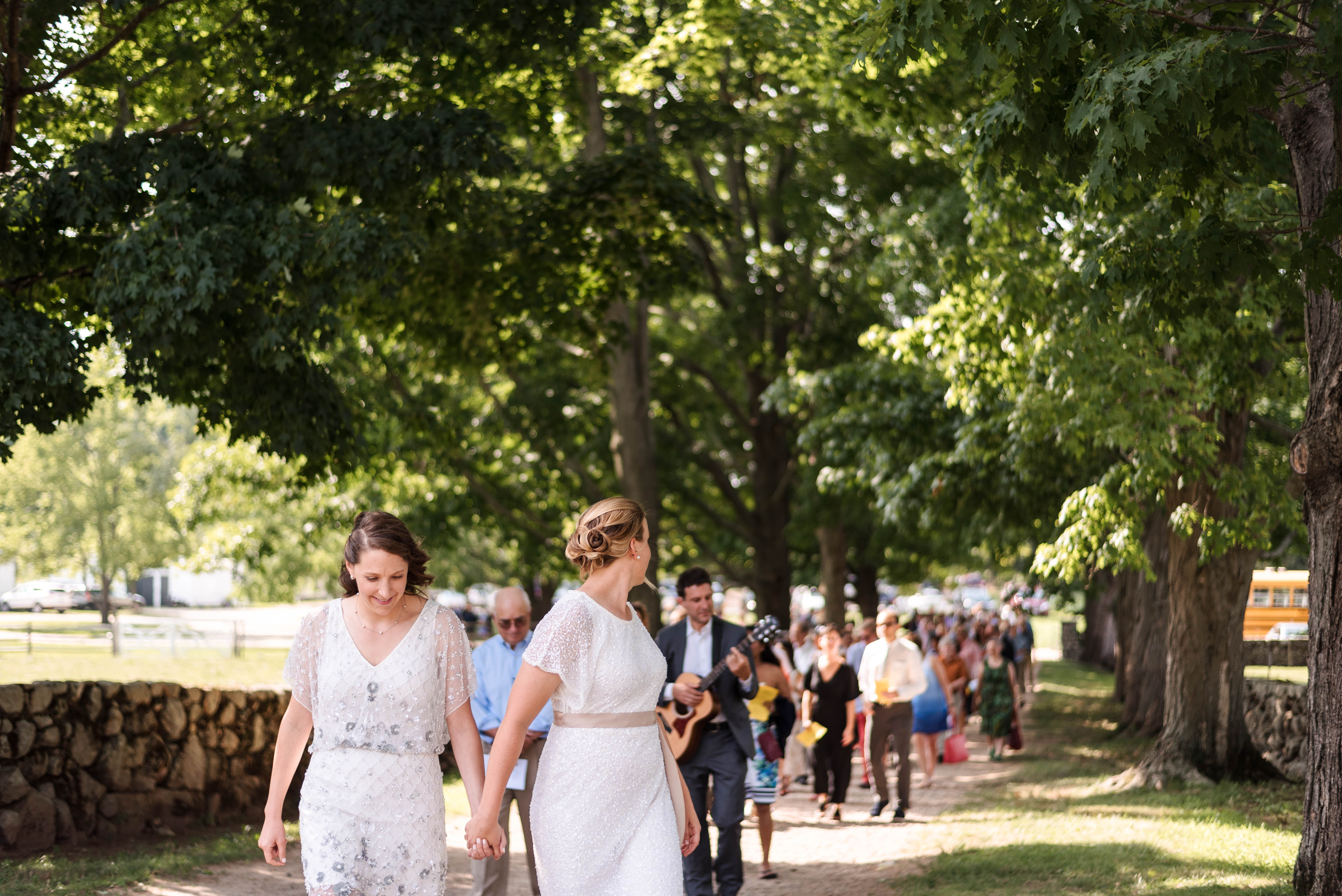 Photo Credit: Juliette Laura Photography
Looking for a full weekend experience? Close to downtown Ipswich with its breweries, river walk and restaurants, and Rockport with its artist galleries and fine dining, guests have a world of activity at their fingertips for a weekend on the North Shore. The venue captures all the beauty of the outdoors and a serene wedding in nature, while still offering easy access to the modern amenities and historic charm of these coastal New England towns. So why not book this amazing venue for your special day?!