Creating your Event Plan with Tools from Weven
When planning your wedding, starting with the right set of tools is the key to your success. From the team who supports you, to how you organize your files, notes and checklists -- having the right foundation will make a huge difference in the entire experience!
That's why Weven created a venue-specific online wedding planning portal that guides you through the planning process from start to finish, resulting in a complete event plan for you and your vendors. With helpful tools including a custom planning checklist, easy vendor organizer, and a document management framework -- each tool gives you a jump start to an easy planning process.
Planning on the go? Every tool is specifically mobile friendly, helping you plan whenever and wherever you are.
Let's take a look at what you'll find inside your account!
Venue-specific Wedding Planning Checklist
When planning at a nontraditional venue, you might not know where to start. From choosing your tent style, to learning about restroom trailers, we've got you covered. Simply head to your account and check out your venue-specific planning checklist.
Start with a curated list of tasks specific to your venue and wedding date. Next, add custom tasks like your 10 ft donut wall and stay organized by adding personal notes, attaching files, and updating status! As you complete each item, just check it off, gaining confidence all along the way!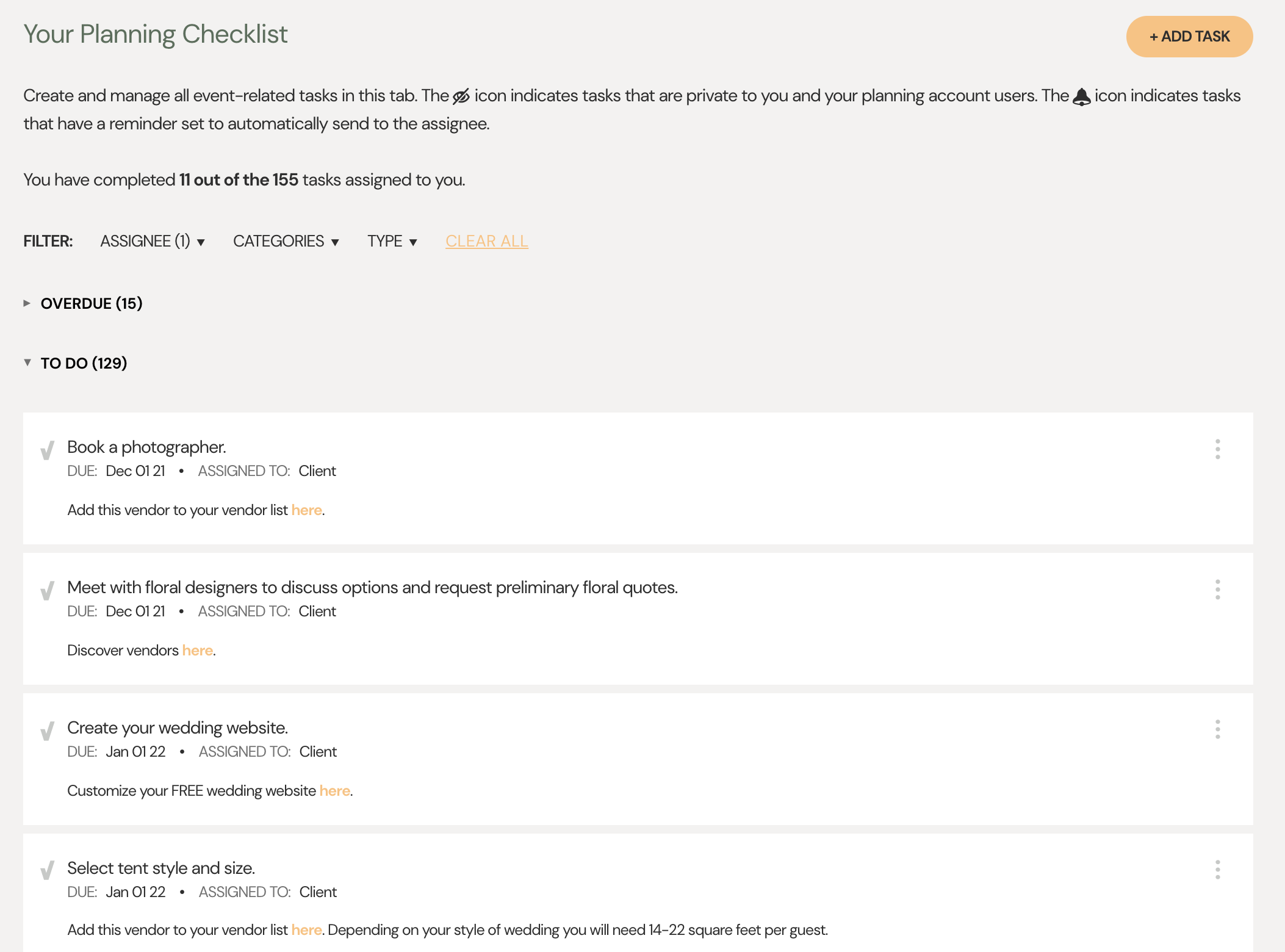 Vendor Team Manager
Key to staying organized means, consolidating all vendor information into one easy to find location. Doing so ensures you can quickly call your tent vendor to add an extra table, or your florist for a last minute centerpiece. Just head to your account to "add vendors" to easily access your team from one simple dashboard.
What's more? Your vendor lists automatically shares with your host and invites your vendors to see your wedding event plan, keeping everyone in step for your big walk down the aisle.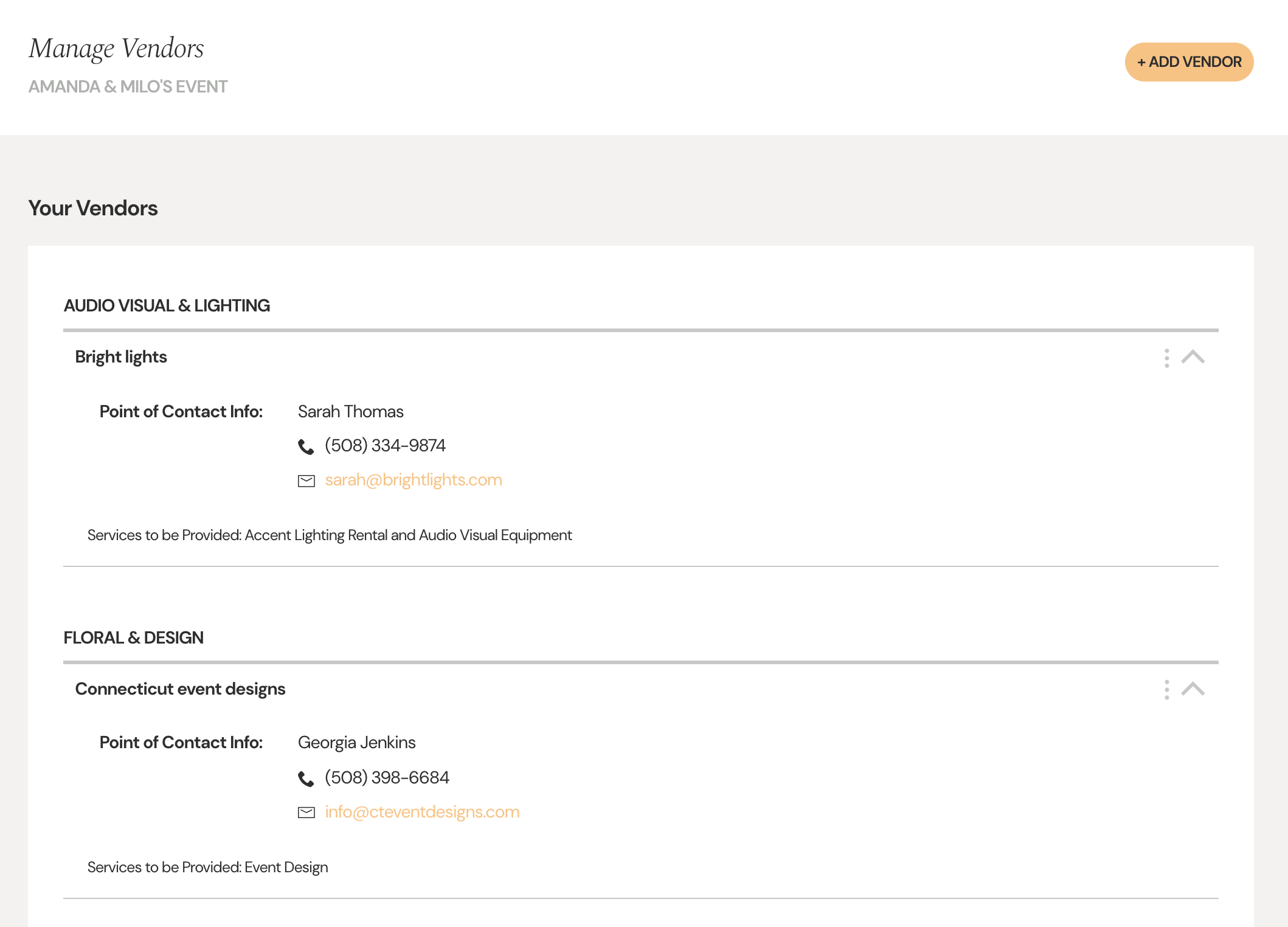 Documents Organizer
Toss chaos aside with your very own wedding-specific and neatly organized document management system. With pre-designed wedding specific categories, and easy sharing features, you'll enjoy an easy-to-use e-records system to file, reference, and share your most important wedding documents -- think floor plans, rental agreements and receipts.
It's the ideal way to streamline your communication and keep track of what you have and what you'll need at any given time.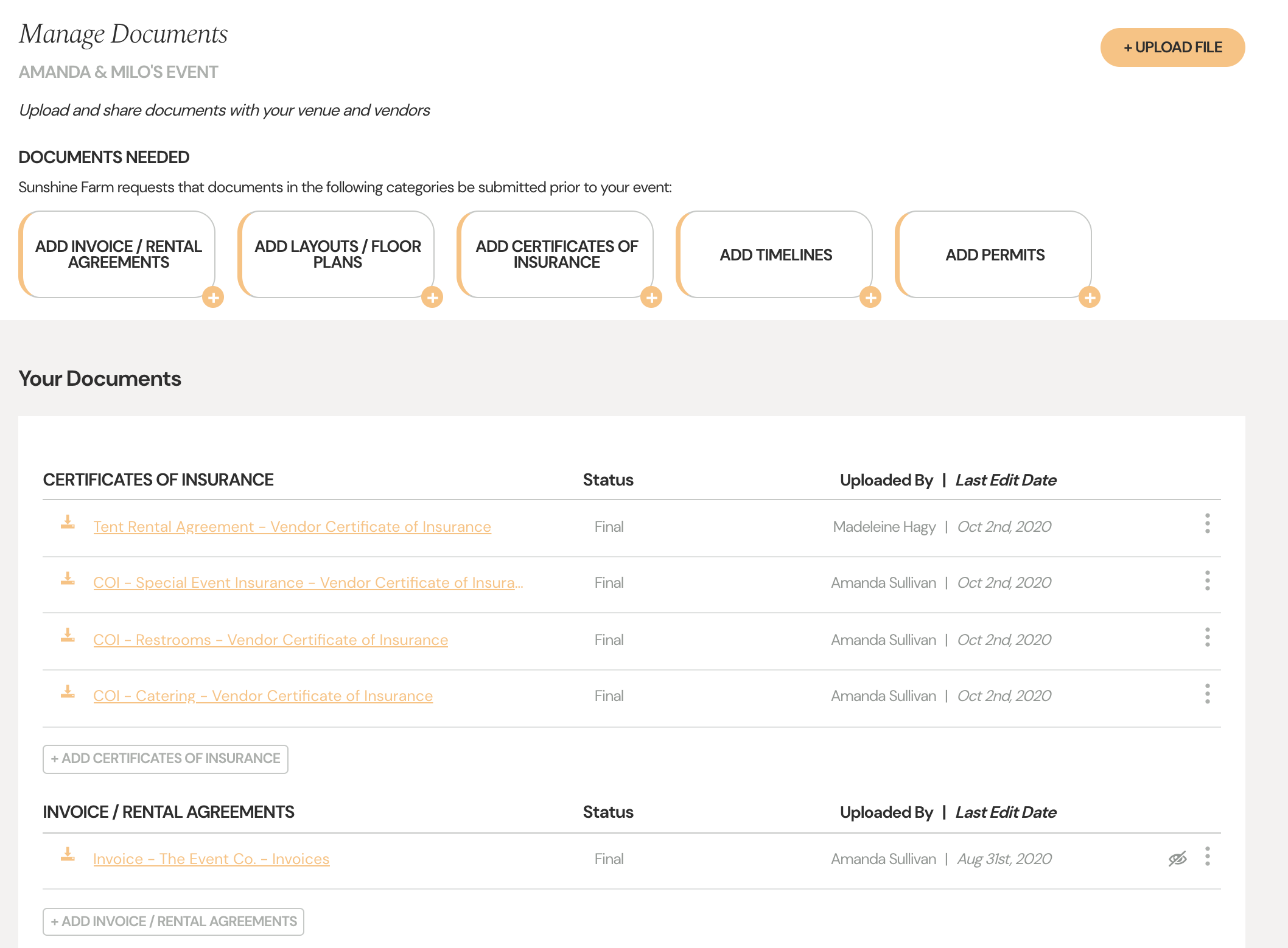 Timeline Builder
Starting to plan activities for your big day? Keeping an organized day-of timeline is crucial to staying stress-free and setting your vendors up for success! Plus, your guests will appreciate a little heads-up on what to expect.
Use our timeline builder to outline your thoughts and solidify the schedule. It integrates right into your wedding website and even shares with your venue and vendors!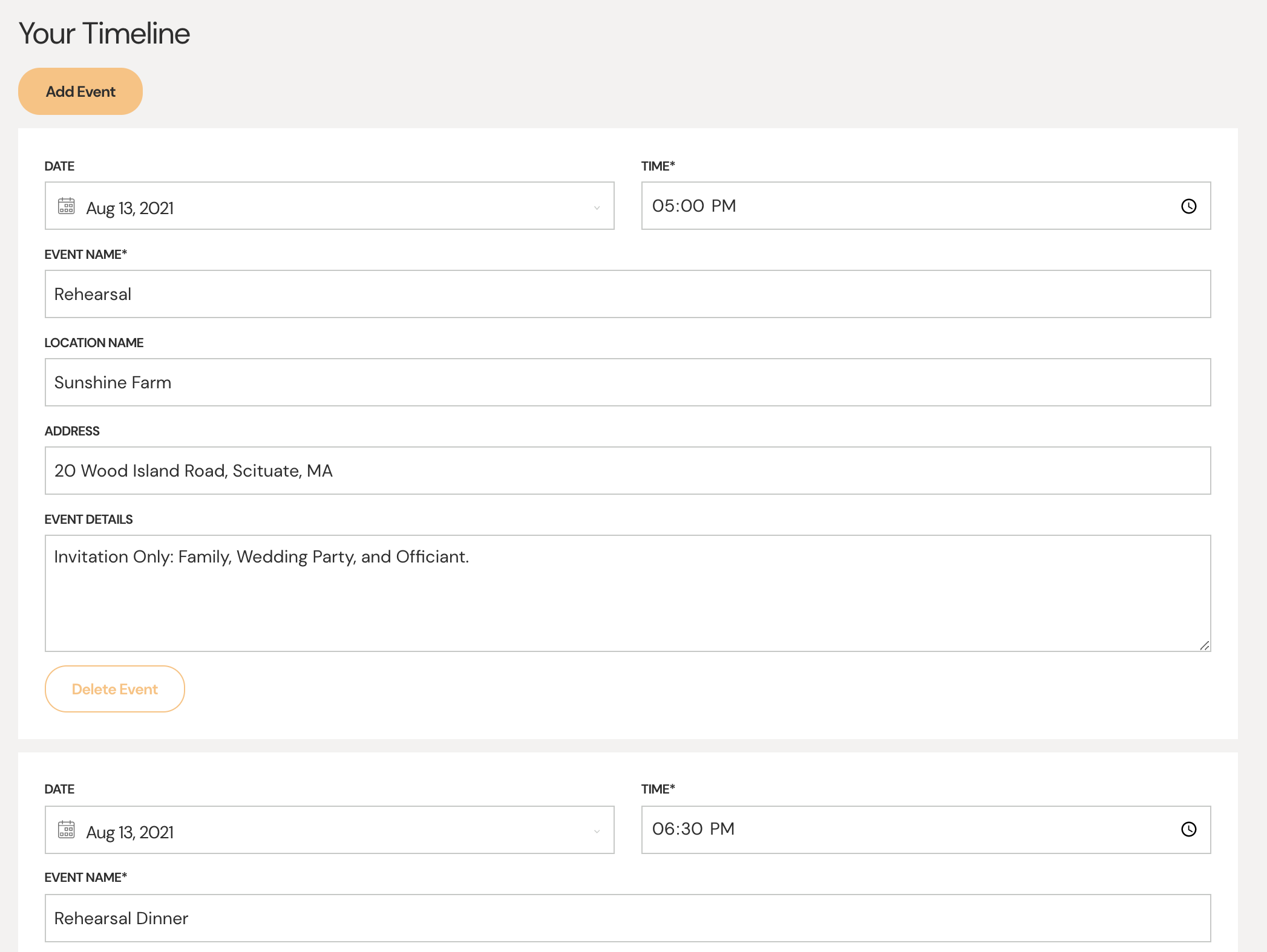 ---
Excitement is in the air! We've built and shared our extensive set of tools so you can enjoy an effortless planning experience during the best time of your life. Log in to your personal account today to get rolling!
Have questions? Contact us at support@weven.cc for questions or suggestions on a specific Weven Planning Tool. We'd love to hear from you and help in any way we can!