Your Online Wedding Toolkit: Planning Made Easy by Weven
Creating your perfect, one-of-a-kind wedding shouldn't have to be hard work! Here at Weven, we value two things: the ability to host your special day at a nontraditional venue and the tools and support to plan your custom wedding with ease. Our goal is to ensure a seamless planning journey so that when you look back on your big day, you'll only remember the shining smiles, contagious laughs, and happy tears shared by you and your loved ones.
With the rental of any Weven venue, you receive a complimentary planning portal with access to a dashboard of resources. From simplifying your communication to customizing your wedding website, you'll have access to venue-specific planning tools to stay organized through it all.
Keep reading to learn more or log in to get started today!
Start by learning about your venue
Check out the Venue Information tab in your planning account to learn everything you need to know about your venue space. From available amenities to necessary rentals and vendor recommendations, you'll find the answers to your most important questions at the click of a button.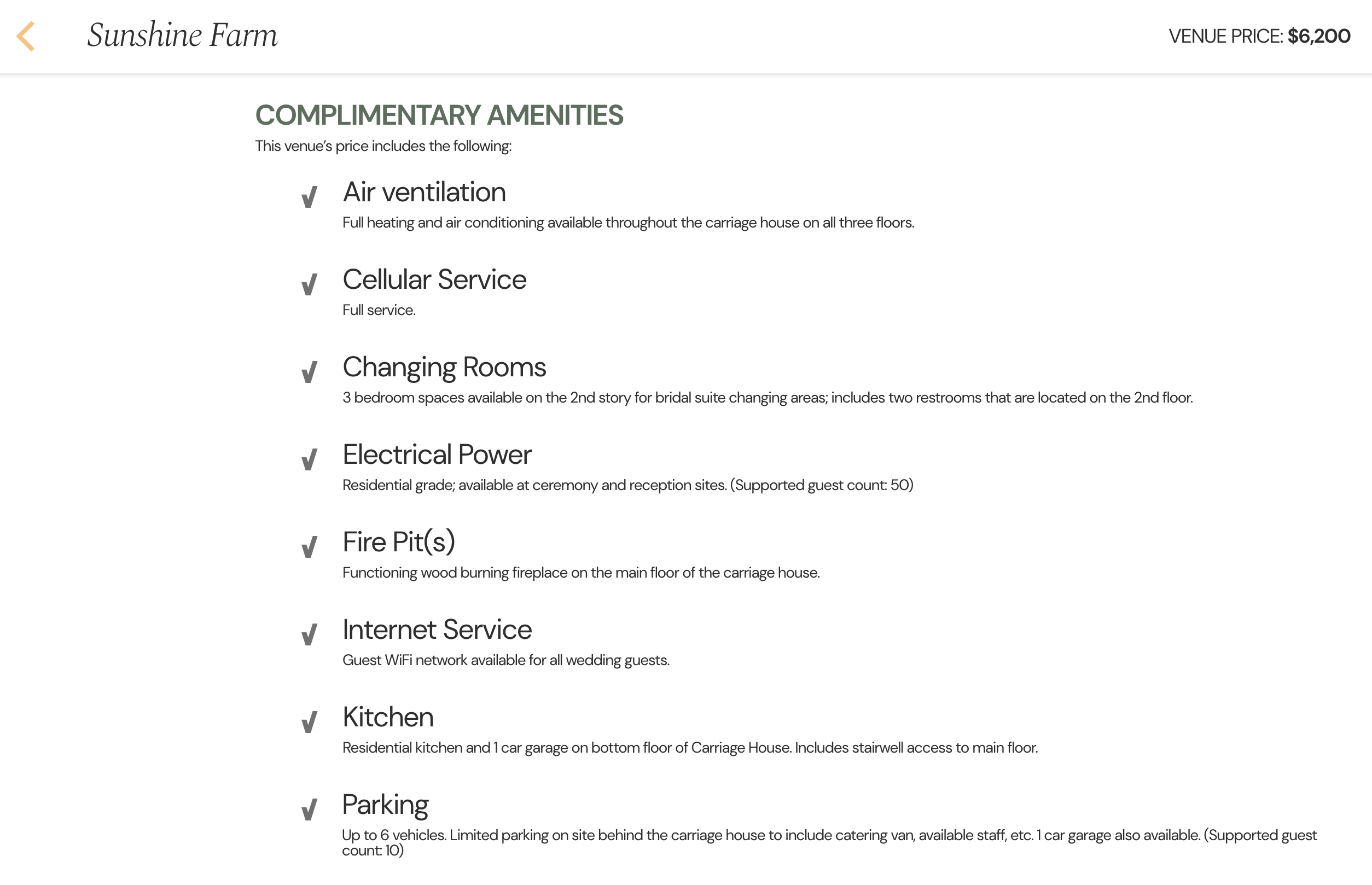 Simplify your Communication
Utilize our in-app messaging to stay connected with your host. Log messages, add notes, and even categorize messages by topic for easy filter and reference whenever you need.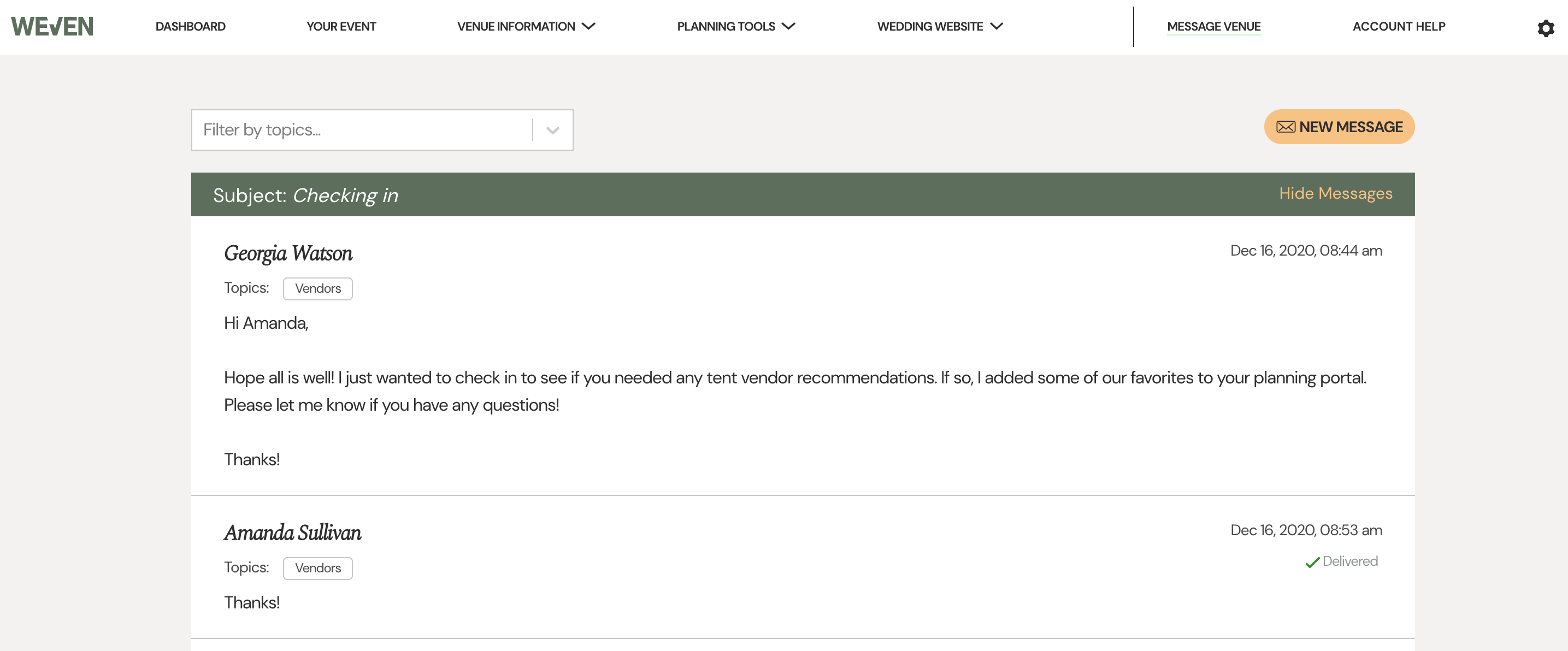 That's right -- ditch the messy email threads and forget about fumbling with voicemail -- simply log in to send, track and manage your conversations all in one place.
Customize your Wedding Website
Your wedding website is the perfect way to spread your excitement and helpful information about your celebration! And at Weven, we've provided you a customizable and complimentary wedding website builder right inside your account!
Start by choosing a style and color palette that match your design aesthetics. Next, add personal flair by sharing your love story and favorite photos of you as a couple.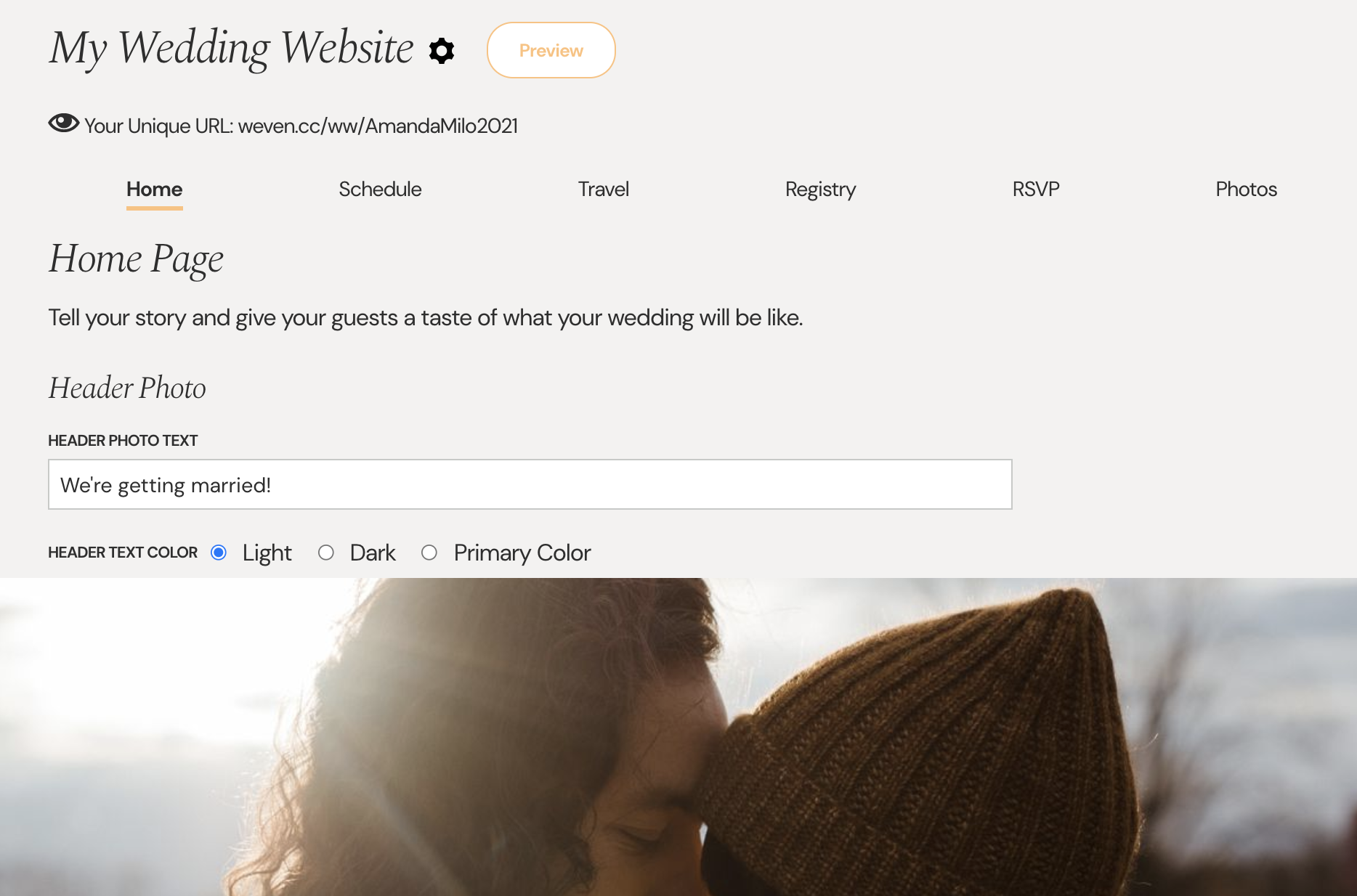 Know the importance of keeping your guests informed? Add pages to highlight key information on travel, local accommodations and nearby activities. Even link to your registry and enable online RSVP to synchronize your guests and ensure a seamless wedding weekend!
Organize and Plan Online
Excited to really start planning your wedding but need to do so on the go and even from your mobile phone? We've got you covered. Inside the portal you'll find wedding planning tools to help you collaborate, stay organized, and keep your venue host informed!
At any step of the way, leverage key planning tools to:
Stay on track with our comprehensive Wedding Planning Checklist
Remain organized with wedding specific Vendor and Document Management Tools
Share key information with your host like floor plans and timelines.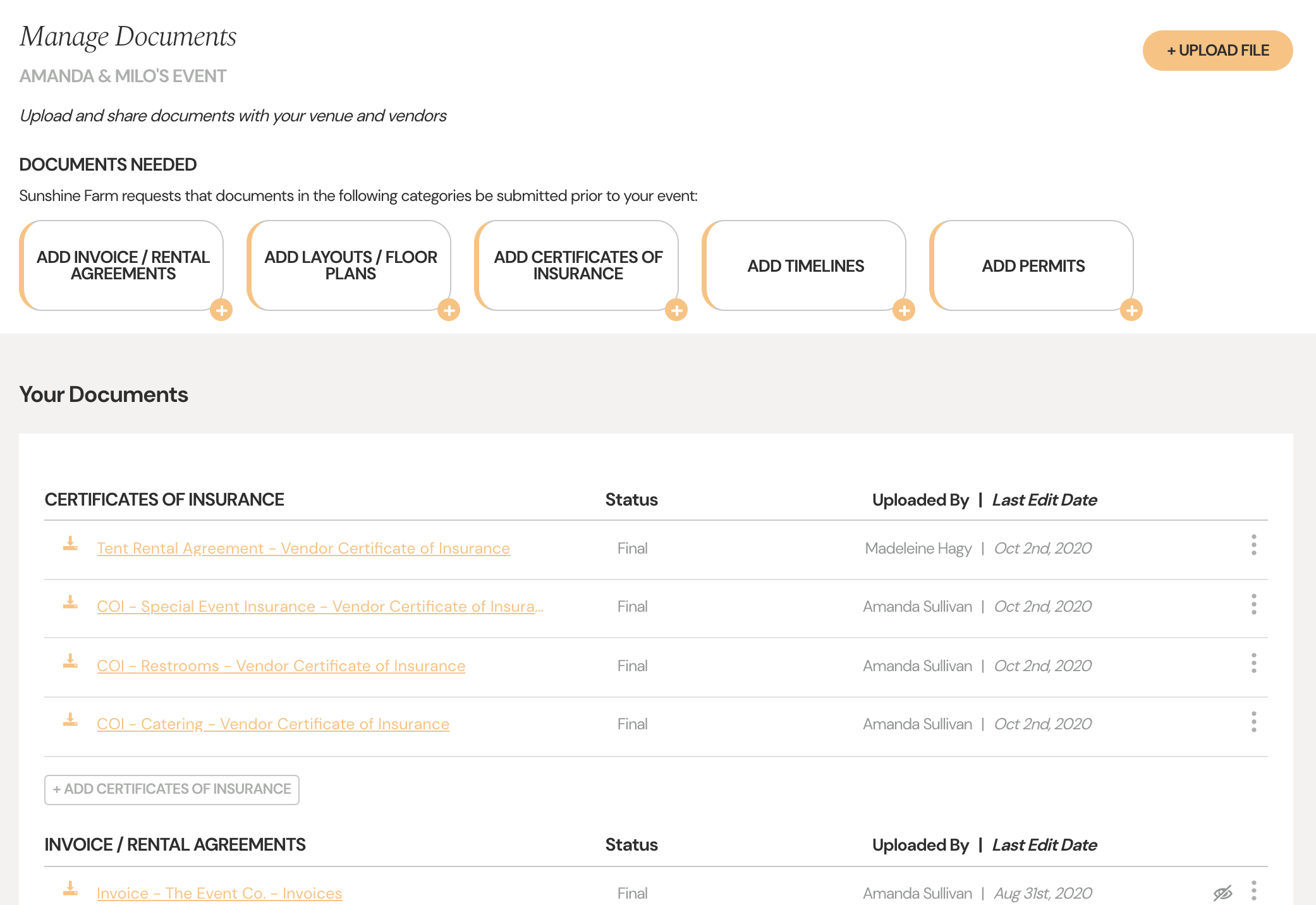 ---
Ready to get started with your custom online planning experience? - Click here to begin your journey.
Already planning and have a question or suggestion about a specific Mayflower Planning Tool? We'd love to hear from you. Email us at support@weven.cc and let us know how we can help!
Photo Credit: ALICIA ANN
Venue: The Barn on Benson's Pond