The Setting
Nestled in in the heart of lush, sprawling fields in Ipswich, Massachusetts, and just a few miles from the North Shore's most picturesque beach, Cedarwood Farm sits on 23 acres of pure serenity and is surrounded by 250 acres of open space and stunning views. We offer both indoor and outdoor event options, based on your desired setting and guest count.

Receptions and dinners for up to 50 guests can be accommodated inside our beautifully restored Farmhouse. Additionally, the house offers comfortable overnight accommodations with five guest rooms. For larger events, up to 200 guests, we have several options to choose from - whether you are hoping for a barn-style event or a beautiful tent, we are happy to work with you to find the perfect setting at the Farm.

Whatever your special event; Wedding, Bridal shower, Rehearsal dinner, Baby shower, Reunion, Corporate event, Graduation party, Music concert or even as a Movie location, the Farmhouse and stunning outdoor views at Cedarwood Farm is the perfect venue. Take advantage of all that nature has to offer with picture perfect and nearly unlimited vistas of the sweeping adjacent 250 acres of pastures and rolling distant hills and fields.


Local Accommodations
Home Rental
Sleeps 105 beds
5 bedrooms2 bathrooms
Check-in for the house is 2:00pm. Check-out is 12:00pm.
Cedarwood reserves the right to charge an additional night's stay for late check-out.
Daily housekeeping of the entire home, both first and second floor, may be arranged through your Event Manager. The daily housekeeping fee for the entire home is $250 per day. Cleaning includes guestrooms and the main floor.
The house currently does not have air conditioning.
Candles with flame are not permitted in the home. Battery-operated candles are suggested.
Minimum Stay: 2 nights
Check In: 2 pm
Check Out: 12 pm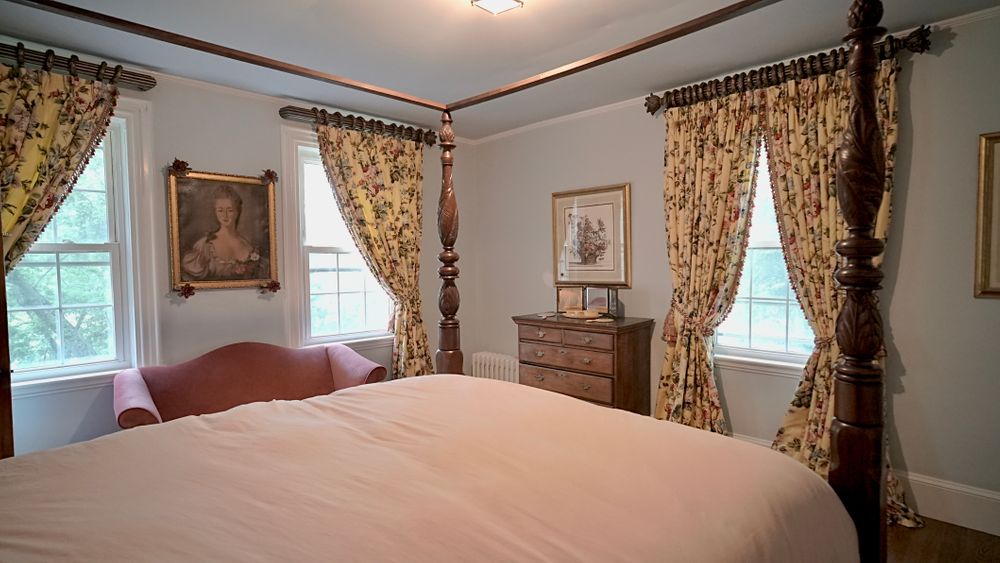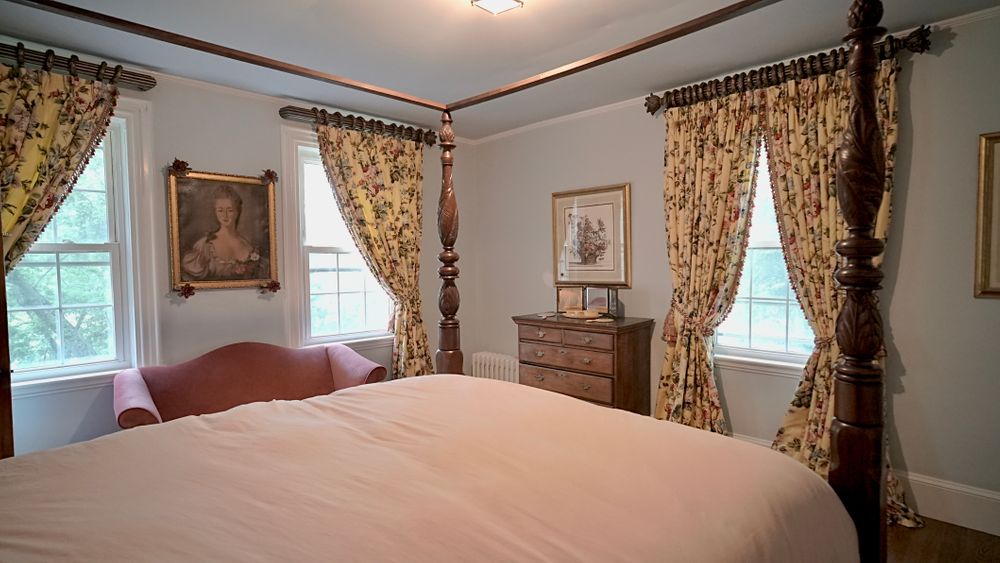 Venue Rental Policies
Police Detail:

Allowed -

For any outdoor event including a tented or barn-hosted event, 1 police detail per 75 guests is required for the duration of your event.

Tented Events:

Allowed -

When hosting an outdoor tented event, please select a tent company from our vendor list.

Fireplace(s) in Farmhouse:

Considered Upon Request (restrictions or fees may apply) -

The fireplaces in the main house are in working condition and may be lit for your event for an additional charge. Please contact the Event Manager to arrange for lighting of the fireplace(s) and pricing. Please note, guests are not permitted to light fireplace(s). A fee of $1,000 will apply for any fireplace lit without prior consent.

Rehearsal Dinners:

Allowed

Farewell Brunch:

Allowed

Pets:

Not Allowed

Open Flames:

Not Allowed -

Candles with flame are not permitted on property. Battery-operated candles are suggested

Bonfires/Fire Pits:

Considered Upon Request (restrictions or fees may apply)

Outside Catering:

Allowed -

Select from our approved list of caterers.

Outside Alcohol:

Not Allowed -

You must obtain liquor and liquor service through your caterer. Liquor service for any event shall be no more than 6 hours and must end by 2:00am.

Smoking:

Not Allowed
Overnight Accommodations Policies
Early Check In:

Considered Upon Request (restrictions or fees may apply)

Late Check Out:

Considered Upon Request (restrictions or fees may apply) -

Cedarwood reserves the right to charge an additional night's stay for late check-out

Extra Guests:

Considered Upon Request (restrictions or fees may apply)

Pets:

Not Allowed

Bonfires/Fire Pits:

Considered Upon Request (restrictions or fees may apply)

Smoking:

Not Allowed

Check In Time:

2:00 pm

Check Out Time:

12:00 pm