The Setting
On the sloping side of a rising mountain, The Pinnacle Mountain Farm offers intimate privacy of the New Hampshire forest, mountain views and a classic New England farmstead aesthetic. Emerging from a ride through the tall forests up to this private farm and homestead, guests will be treated to a huge vista with the New Hampshire mountains in the distance and beautiful wedding reception on a secluded mountain range.

Private ceremonies can be held on the lawn by the home and within the quiet embrace of the oaks and maples that surround the home in its own veil of New Hampshire forest. Afterwards, guests can enjoy cocktails in the sprawling green lawn in front of the barn and farmhouse, and then meander down to the reception area below. For the reception, couples can setup a tent within a private riding arena just below the barn and home, accommodating up to 250 guests, featuring mountain views, with spectacular fall foliage.

At its heart, this farm serves as an educational center, helping children connect with the outdoors through hands-on experiences. Through exposure to the outdoors, children learn to live connected with nature through interaction with animals and learning how to grow food such as high-end greens, pasture raised meats and other seasonal produce that couples can have incorporated into their wedding menu, when available. Other on-site or locally sourced produce, meat and flowers can be sourced upon request and subject to season and availability, enabling couples to support local homesteads, farms and businesses. Portions of wedding proceeds go towards expanding educational programs for youth and the local community.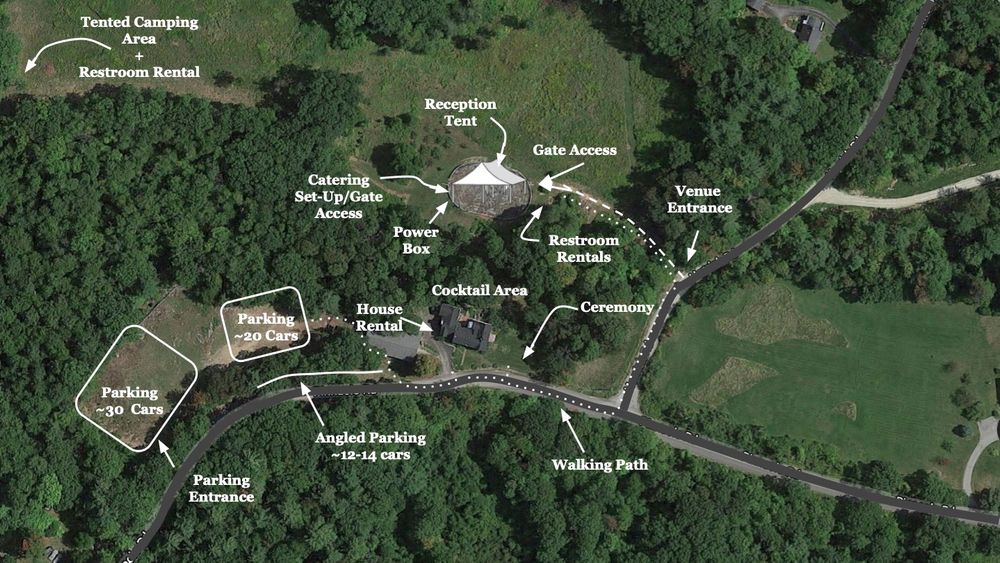 Local Accommodations
Home Rental
On-site farmhouse available to rent.
Includes 5, 2nd floor bedrooms featuring 2 king size beds, 1 queen size bed, 3 twin size beds.
First floor includes a queen size air mattress that can be used in the semi-private den, and another small room with a twin size mattress which can be used for single occupancy.
Home includes 2 x full baths upstairs and one 1/2bath on the ground floor.
Minimum Stay: 2 nights
Check Out: 3 pm
Price Estimate:
$550 / night
Prices vary by season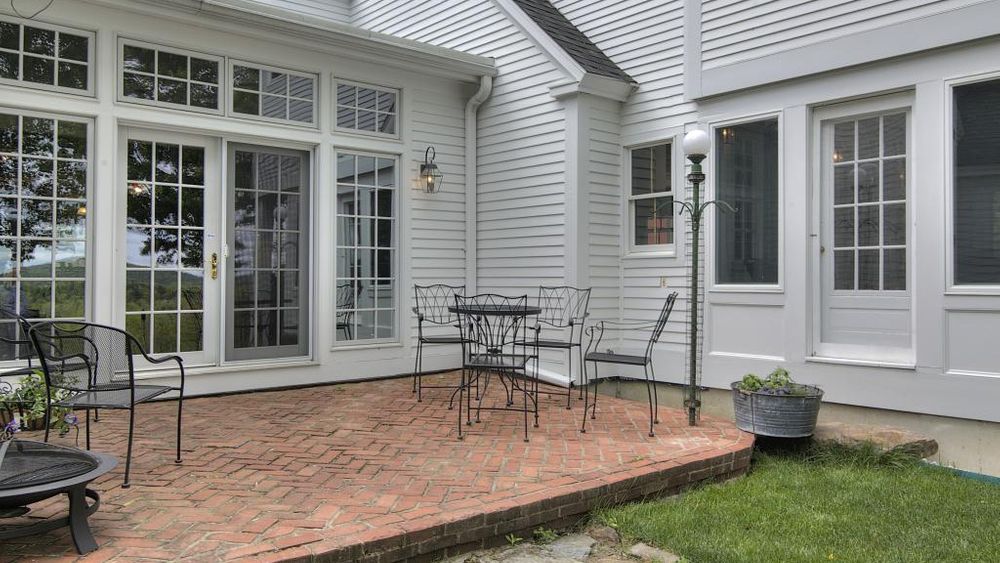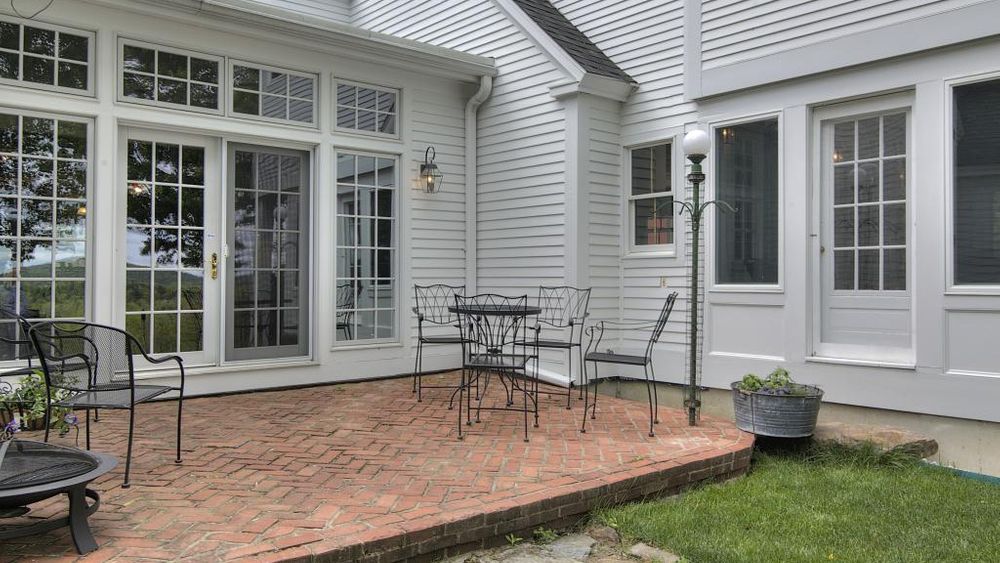 Venue Rental Policies
Fireworks:

Permitted with prior approval from local fire department.

Trash and Recycling:

Couples must consolidate in designated area. Composting solutions available for food scraps as well as compatible disposable cutlery and dinnerware.

Pets:

Considered upon request.

Open Flames:

Authorized with approved permit from local fire department.

Smoking:

Authorized in designated areas.
Overnight Accommodations Policies