Weven's Document Builder: For More Than Just Rental Agreements
Weven's document builder is an excellent tool that allows venues to create digital forms, questionnaires, and contracts - all while saving time and paper. With its customization ability and collaborative functionality, the document builder tool can be leveraged for countless uses beyond just rental agreements.
Below is a breakdown of utilizing Weven's Document builder from initial inquiry through event execution.
INQUIRY STAGE
To better qualify leads upfront
 
Pre-booking questionnaire
With our pre-booking questionnaire, you can collect key information for each inquiring client to qualify your leads up front. Collect client contact information, estimated guest count, specific requests, possible add-ons, and more to better understand what your clients are looking for.
Interested in qualifying leads sooner with an inquiry questionnaire? Reach out to your Weven CSM to get Weven's template added to your account!
BOOKING
To digitally share key information and expedite sign-off
Contract/rental agreement
Our system allows you to manage your contracts and rental agreements in one place and accept electronic signatures fast. This offers an easy and modern alternative to collect signatures from anywhere, eliminating extra travel to those destination venues! The digital document tool can also help collect essential information quickly, saving you and your clients valuable time.
With the ability to clone existing contracts, venue hosts can quickly create new versions of a contract to update details, including the year, amenity changes, and pricing variations such as an elopement package or an off-season rental.
We always encourage our venues to connect with a lawyer when first building out a contract. Once you have the legal components solidified, Weven's document builder can help you in the contract creation and customization process, expediting the turnaround time with e-signatures, and maintaining the organization of this important document for you and your clients.
Many of our hosts also use their contracts to set expectations with their clients about what the planning and coordination experience will be like once they book. Including verbiage like 'upload into Weven','share in your Weven Planning Portal', or 'maintain correspondence through the portal' will help keep you and your clients organized and on track leading up to their special day.
Want an example of verbiage to include in your contract encouraging your couples to use Weven? Contact your Weven CSM today!
Quote/Proposal
The Document Builder tool allows you to share an overview of a package offering, confirm amenity quantities, potential cost overview, and more. This gives you a place to provide an idea of the cost before clients sign off.
Photo Release Forms
What better way to showcase your venue in all its glory than sharing event photos on the property? Collect permission from your clients to reshare their event photos through a Photo Consent form - providing credit to the appropriate vendors involved, of course!
Not sure what to include? Reach out to the Weven team, and we will share our template to get you started!
Termination of Contract Form
No host wants to think about couples canceling their events, but it's helpful to plan for the worst and hope for the best! To help cover all bases, send over a document acknowledging the termination of the client's contract and provide space for all parties involved in the event to sign off. Quick and easy documented confirmation will give you more peace of mind with canceled events.
Interested in incorporating any of the above forms into your process? Reach out to your Weven CSM to get Weven's template added to your account!
PLANNING EXPERIENCE
Seamlessly collaborate with clients on the important elements of their event
Quote/Proposal
Use the document builder to create event order documents that include agreed-upon quantities, subtotals, fees/taxes, and totals for an event. Send this alongside a payment link to determine costs and have your clients complete transactions all in one place!
Timelines
Documenting and keeping track of essential details allows you and your clients to stay on top of timelines collaboratively. Details include the time of arrival and departure for each vendor, processional order, etc. Even if you don't require this information, staying in the know of timelines for your events can be helpful to keep your couples on track!
Questionnaires
For venue hosts who play a role in the event planning process, collaborate with your client on their vision and build out their event through a questionnaire. Getting to know your clients gives you more insight into their goals for their big day and creates a more personal venue-client relationship!
Use questionnaires to retrieve key event details like last-minute rental add-ons, important points of contact for the day, and any additional information to help the event run more smoothly.
On-site Accommodation Assignments
Keep track of specific room assignments, confirm check-in/check-out times, and collect head counts for any meals the venue provides. Having these details documented makes accessing accommodation information easy and in one place.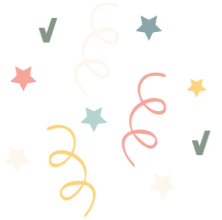 What you DON'T need to collect with the document builder because Weven's system already does it for you - yay!
 
Vendor Contact Information
You will be automatically notified and access all vendors' contact information when a client uploads them into the system. This section can be found in the vendor's tab within each event for easy communication.
To-Do Checklists
You can stay on top of important tasks across all leads and events within a single checklist. Hosts can input important details for FAQs they receive into the task details so clients have everything they need to complete them ahead of time, eliminating additional communication with the host. Task list filters allow you to see what needs to be done by whom and when - i.e., venue-specific task lists containing essential internal to-dos for your venue and tasks lists for couples with additional suggestions for rentals/services and planning details.
Documented Venue Policies
Your clients will have access to important documents covering your venue's policies, so no details are missed. These documented policies can be found in each couple's accounts (Venue Info > RULES and can be edited under Manage Venues > Policies)
Are you collecting other information from your couples that's not addressed in this post? Contact your Weven CSM today!
Not a Weven venue yet? Schedule a free Weven demo today to get started on how our system helps streamline your entire events business.
Header image: Camp Bluestone