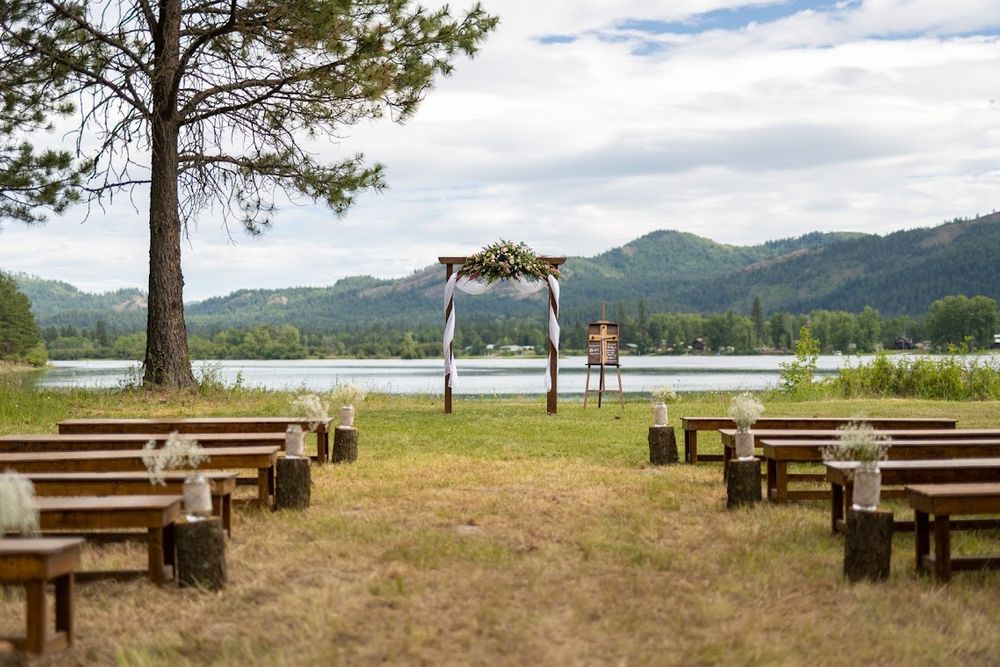 You're Invited
April 21st, 2023
Grand Pend Oreille
6201 Le Clerc Road South
Newport WA, 99156
Get Directions
Our Story
How We Met
Bride's perspective: We had known each other since middle school, but never spoke. My junior year, Tyler would hang out with my brothers. One day they all came over to hang out in the summer, and we have been inseparable since. I remember Tyler waking me up every morning that summer. Two weeks later, he had asked me to be his girlfriend. I knew without a doubt in my mind that he was my forever. Now, five years later, he has asked me to be his wife.

Grooms' perspective: I'll start off with a slight back story, Haidyn and I have known each other since middle school but never really talk until one summer in 2018 I was still in high school and working 2 jobs at the time, one day after work my buddy Trevor wanted me to pick him and Ethan up in my uncles truck... which is now mine, the reason for this is because as high school boys you can imagine a big truck seemed cool however when I showed up I found Haidyn and her friend Jordyn there with them as well, they had been invited by Ethan. So I helped them into the truck as we made our way to my house I decided to have some fun (anyone who knows me knows I can be a show off from time to time). Once we made it to my house I chopped some fire wood and started the grill, as the night went on I noticed Haidyn staring at me a few times.. and maybe I was staring as well from then on we continued to talk and she even snuck out a few times to hangout with me and drive around (sorry Scott) like two kids in love from then on I knew I wanted to be with this amazing woman forever.
The Proposal
On our trip in Mexico to celebrate his mother's wedding, Tyler and his mother hatched a secret plan. They had told me that Tyler and I would be posing as a bride and groom for his mother's mock photoshoot. After we reached the rocks, he found the perfect distraction. I was too fascinated by the crabs he'd pointed out, to notice him kneeling. When I turned back around, Tyler was on one knee asking if I would marry him.