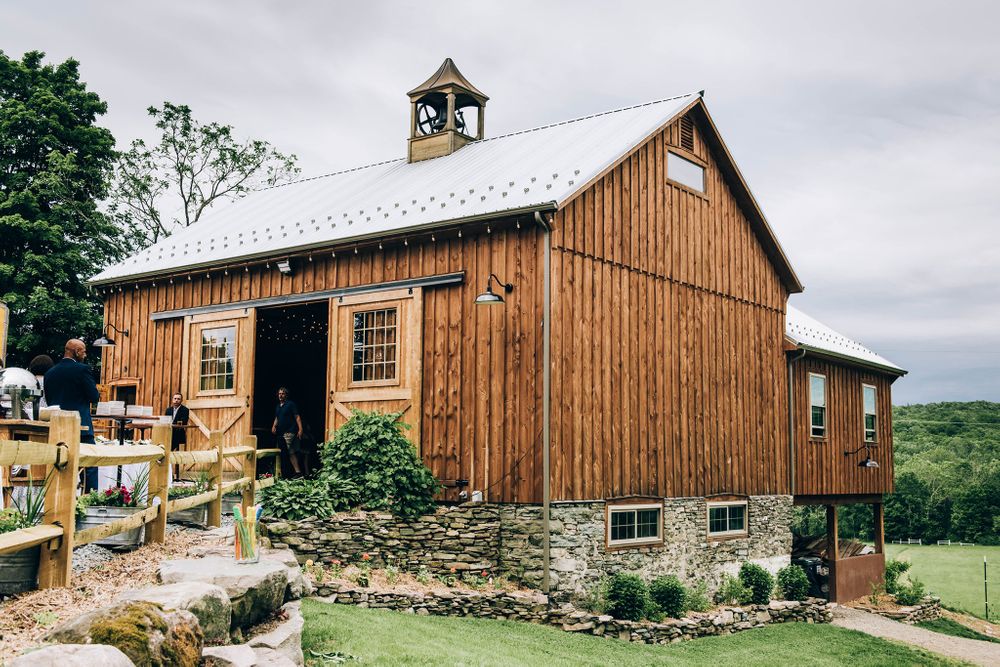 You're Invited
September 2nd, 2023
Wallenpaupack Creek Farm
674 S Sterling Rd
South Sterling PA, 18460
Get Directions
Our Story
How We Met
Rebecca and Tullio met in high school at the Lodi Summer Band Program. They were in the same section - Rebecca played French Horn and Tullio played Tuba. There was definitely a connection, but the timing was never quite right.
Every year, Rebecca and Tullio would see each other at summer band, bump into each other at various school/music activities, and the connection grew stronger.
Their friendship started to really take form during Rebecca's senior year of High School and they finally started dating when she went off to college - the rest is history!
The Proposal
It was July 4th weekend 2020, Rebecca and Tullio took their first solo trip to The Hideout. On Friday, July 3rd, they spent the day relaxing, kayaking, and walking around. That night, they grabbed a quick dinner at Riff's. Then, Tullio suggested they go for walk. They were sitting at a picnic table at Holiday Park and Rebecca was distracted playing with her camera trying to take pictures of stars. Tullio took this opportunity to set the ring on the table in a beautifully lit box and said "Well, it's finally happening". Finally indeed, but with a shocked smile, Rebecca replied, "Well, you haven't actually asked me anything yet". Tullio then popped the question, "Will you marry me?". Rebecca said "Yes!" (of course)
Tullio then explained the sentimental significance of the ring, and that's when the tears started. The center diamond of her ring is from her mother's original engagement ring and the surrounding diamonds are from various other family rings.