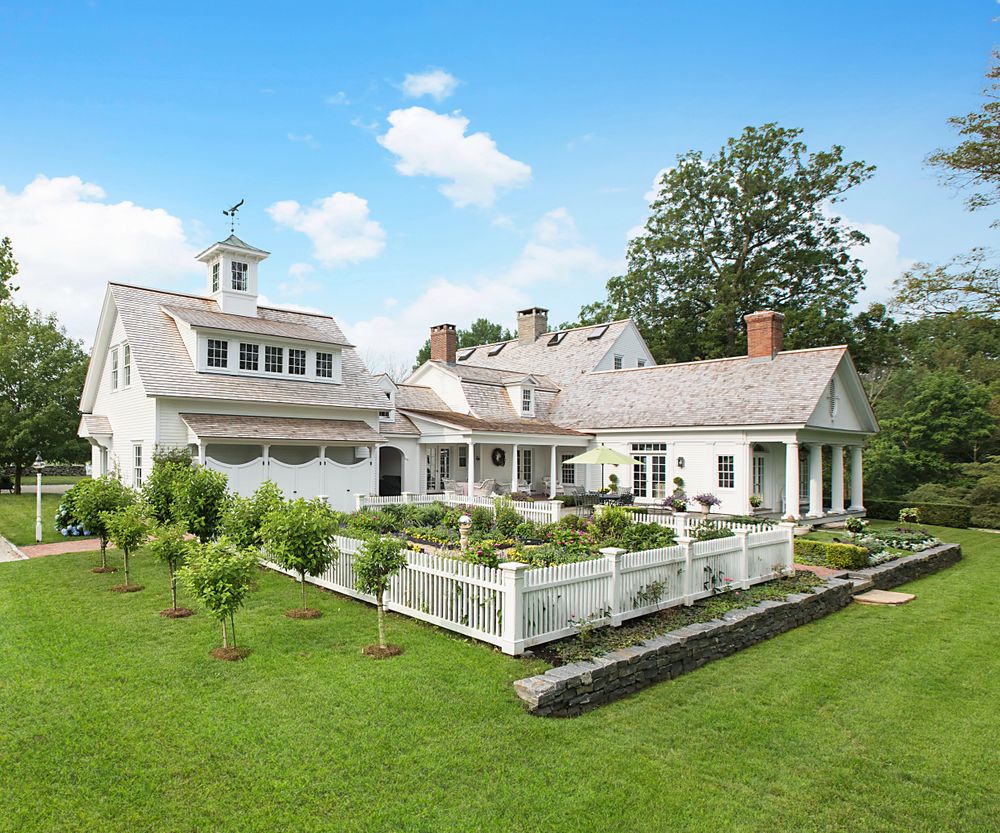 You're Invited
June 24th, 2023
Smith Farm Gardens at Smith Garden Farms
60 Smith Road
East Haddam CT, 06423
Get Directions
Our Story
How We Met
Like so many modern love stories, ours began with a few clicks - and we really mean A FEW - as in...it took 3 tries for us to stick! After matching on a popular dating app and beginning to chat (Max, about his love for the Packers, Nickelback, and Taco Bell, Jodi, about her love for her dog, Kenya, the beach, and traveling), Jodi got nervous at the idea of online dating and deleted her profile without so much as a "seeya" to Max. A couple of weeks later, Jodi decided to recreate her profile and take another stab at the online dating world. As luck would have it, Jodi & Max matched AGAIN! Max was gracious enough to pretend Jodi didn't ghost him a few weeks before, and they started chatting again. Yet again, Jodi decided online dating was more trouble than it was worth, and deleted her account (again!). Shortly after, Jodi heard of a DIFFERENT dating app, and decided to give it a try. Sure enough - there Max was! You just don't forget a profile that references an adult man with a tramp stamp (thankfully, this was the "lie" in "two truths and a lie") and a diehard passion for a band that had their heyday almost 20 years ago. This time, Max (rightfully) called Jodi out on the last two times she had ghosted him, and they began chatting every day.

Finally, Max and Jodi decided to meet up for a date. They went bowling for their first date, as luck would have it, on the one night of a very busy bowling league, and they had to wait two hours to play. No worries though, because- unknowingly to Max - several members of Max's family were bowling that night in the league (hi Rachel, Nannie & Marcia!) so Jodi got to meet the family ten minutes into the first date! Max handled the potentially awkward situation with grace and laughter, and Jodi went home that night and told her mom she had met the man she was going to marry.
The Proposal
Max knew from the start of their relationship that Jodi's favorite place on earth is The Cottage - so he knew that's where the proposal had to happen! As Summer 2021 drew to a close, on October 23rd, Jodi and Max went to a last hurrah dinner at The Sandpiper - one of Jodi's favorite restaurants. They had planned to have a celebratory night before closing up the cottage the follow day with Jodi's family. Jodi's mom and Kenya hung out at the cottage while Jodi and Max walked to the Sandpiper and back for dinner. Max says he cannot remember one single thing they talked about at dinner. To his credit, he was only a little bit weird at dinner, even though he was carrying around a ring in his pocket all night!

On the walk home from dinner, Max and Jodi walked out on the cliffs overlooking the water. Jodi turned around when she heard her mom and Kenya come outside and waved them over. Instead of walking over, Joanne let Kenya off the leash and Kenya came running toward Jodi and Max. When Jodi turned back around (with Kenya by her side, like Max had planned!), Max was down on one knee. It was a resounding YES from Jodi!