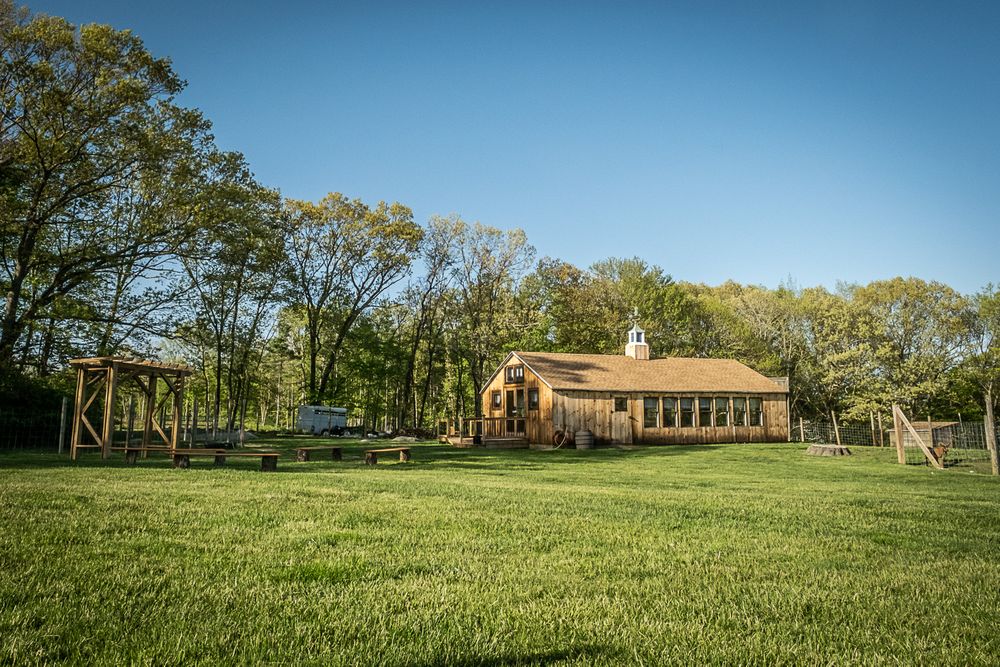 You're Invited
August 7th, 2021
Bluebird Farm CT.
211 Jared Sparks Rd.
Bluebird Farm LLC
Willington CT, 06279
Get Directions
Our Story
How We Met
Our first date was at a bar in Middletown in July, 2019. We got along well enough for a second date, which we scheduled for the very next day. That's the date when Carrie found she couldn't stop laughing at Cat's silliness. We went for ice cream and Cat had to get up on a foot stool to get a closer look at the toppings. The next day, Cat was headed to see her family and Carrie couldn't believe she hadn't packed yet. (Why would she have?!?) We walked down the street and Cat kept trying to catch Carrie's hand as they walked. We were a little awkward at these types of gestures, I guess.

Even then, Carrie was really great at helping Cat challenge her internalized expectations of how her conservative family would accept her. "What's the worst that can happen?" she would ask. Over time, Cat did come out to her family. Most of them had a hunch in one way or another, little that she knew.
The Proposal
It was a surprise.

The kids were all in on it, but Carrie had no idea. We went on a family hike at Southford Falls. It was a perfect day. Carrie kept saying so, all day long, but she really had no clue what the day truly had in store!

The park had a beautiful covered bridge that Cat wanted as the backdrop for the photos. As we rounded the corner and it was up ahead, Cat reached back for Athena to hand her the ring. Carrie was still clueless, simply enthralled in the beauty of our surroundings! The two of us walked up ahead of the kids to talk right by the bridge. "There's only one thing that would make today better," Cat said, turning to face Carrie. "Carrie Lynne Weber," getting on one knee, "will you marry me?" The perfect day became the best day of our lives!