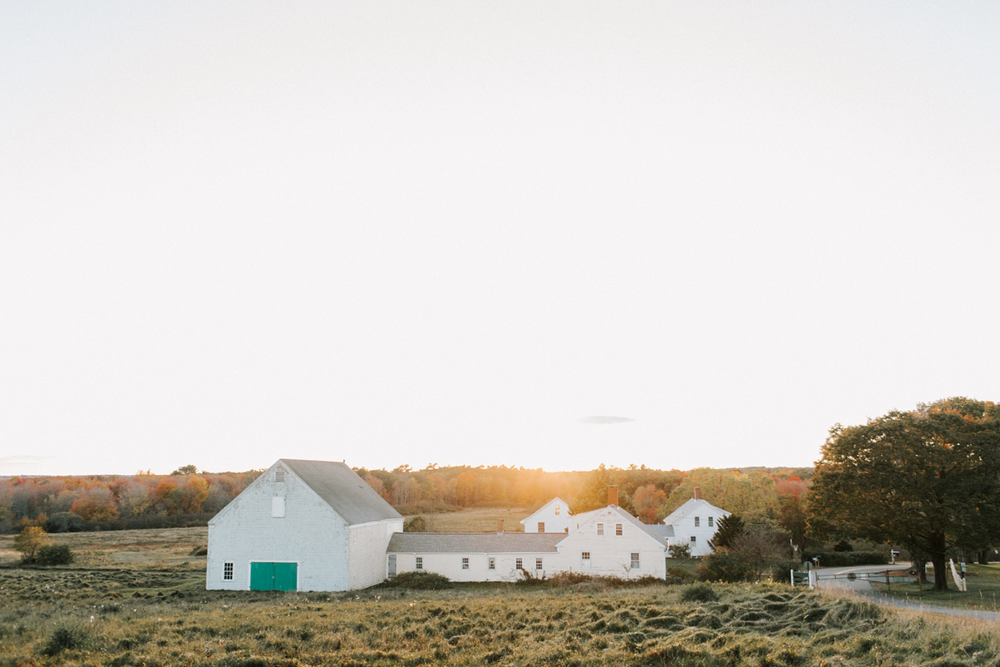 You're Invited
August 20th, 2022
Wells Reserve at Laudholm
342 Laudholm Farm Rd.
Wells ME, 04090
Get Directions
Our Story
How We Met
Jill's Story:
In the spring of 2015, my parents sold my childhood home and displaced me (still not over it). Being poor and unsure where I would be working come the fall, I did not want to sign myself up for anything permanent. I decided to move in with my grandparents in Wells, Maine. I got a summer job working at Mike's Clam Shack a few nights a week. There, I met Haley (our officiant) and her then boyfriend, Tommy (Alex's best man). They seemed like people I would get along with and after a couple weeks of going out after work, I was invited to a party at Tommy's house. It was here that I met Alex. Upon meeting, I thought nothing of it, I had a boyfriend at the time. But, as the night progressed, we somehow ended up playing a very memorable game of one on one flip cup. To this day I'm still not sure how he beat me. After that night, we all spent what felt like the rest of the summer together. At the end of the summer, I moved back to MA and Alex continued on with his life in Maine. For the next couple years, I would see Alex sporadically in Maine for an Hours North show or he would come to MA to visit. On my 27th birthday (2018, nearly three years later) I invited Alex to come out in Somerville with my friends. For some reason, he came from Maine to hang out with all my friends. We went to the Burren and saw The Spittin Vinnies play. After dancing around it for a couple years, it was this night that we both realized we were ready. The next couple months had us spending almost every weekend together until finally making it official on St. Patrick's Day.

Alex's Story:
We met in 2015, right as the summer was starting to bloom. I was on a hiatus from music, but had recently reconnected with some old friends from high school, Tommy and Jackson, and as luck would have it they needed a drummer to go record an album, of course I obliged. From there we recorded the album and became very good friends through the process. It was the beginning of the summer when Tommy invited me over to his beloved parents house for a fire and some drinks. That's where I met Jill and her boyfriend, we all enjoyed a fire and the occasional roman candle. At some point Jill and I found ourselves in a head to head flip cup game that luckily ended in a victory for me, she had an edge about herself and I enjoyed the tense competition. After that night, we as a group, were almost inseparable. Tommy had been teaching me how to surf that summer, so in the midst of falling off my surfboard I look up and see Jill waiting for us on the beach. We paddled in, she grabbed my board, ran into the ocean and surfed a wave right back to where Tommy and I were standing. It was hilarious and I remember thinking to myself, 'What cant she do?'. The summer was full of unforgettable moments like that one, but the most unforgettable was the night we spent on Footbridge Beach watching the most incredible meteor shower any of us had ever seen, Jill and I talked for hours as the meteors zoomed by us. That was the night I really learned who she was and began falling completely in love with her. It would take another three years of occasional Maine hangouts, visits to dive bars and Hours North shows for us to make it official on St. Patrick's Day in 2018.
The Proposal
In the midst of renovating a house, Alex suggested taking a Saturday off to go to Maine (a rare occurrence). With no real plan in mind, Alex asked if Jill wanted to stop at a beach to get out and walk for a little bit. Alex took Jill to Footbridge Beach, in Ogunquit. This was not a random beach. Jill and Alex watched a meteor shower with some friends the summer they met at this beach. Alex refers to that night as the night he actually got to know Jill. Upon getting out of the car and walking towards the beach, Alex ran back to the car to get something. Jill had her suspicions, but he came back with a mask. They walked along the beach and Alex brought up that night of the meteor shower. Again, Jill asked herself is he about to propose right now? Alex wrapped up the conversation gave Jill a kiss and said let's go get a drink somewhere. Alex brought Jill to Beach Fire, also in Ogunquit, another place where they spent quite a bit of time the summer they met. There wasn't any parking, but Alex was insistent on going. This struck Jill as odd, because there is no shortage of places to get a drink and something to eat between Ogunquit, Wells, and Kennebunkport. But, Alex drove around the parking lot searching for a spot, due to the sentimental value of the place. Jill suggested they go somewhere else to avoid the chaos. They ended up at Bitter End in Wells. They enjoyed a cocktail (or two) and talked about the progress they had made on the house, how far they have come as a couple, and what they wanted the future to look like. When the drinks and apps were gone they continued their journey to Kennebunkport. This was one of the first nice days of spring, so people were out and about in town. Everywhere had a wait for a table, so they put their names in to one place and walked around a little. They had lunch at Batson River Distillery (highly recommend) and continued having casual conversation. Alex, cool as a cucumber the whole time, made any inkling of a proposal in Jill's mind disappear. Then, what seemed abrupt to Jill, Alex started rushing through lunch a little. When the check didn't come right away he was visibly agitated. Little did Jill know, we were in a rush. Alex paid the bill and nearly ran back to the car. He suggested they go to Drakes Island, the beach Jill grew up going to, even though he prefers Wells Beach. The drive was odd to Jill, as Alex was no longer the cool, calm guy she had spent the whole day with. She thought if we are in a rush for some reason, why are we stopping at the beach? They pulled up to the beach and it was just before the sun started setting. Alex, back to his calm self, got out of the truck and started walking towards the beach. Jill and Alex started to walk, when Alex stopped and turned to look at Jill. He said, "We had our first kiss on this day, in this spot. Now I have a question." And got down on one knee. All the while his cousin was hiding behind the seawall capturing the whole thing.