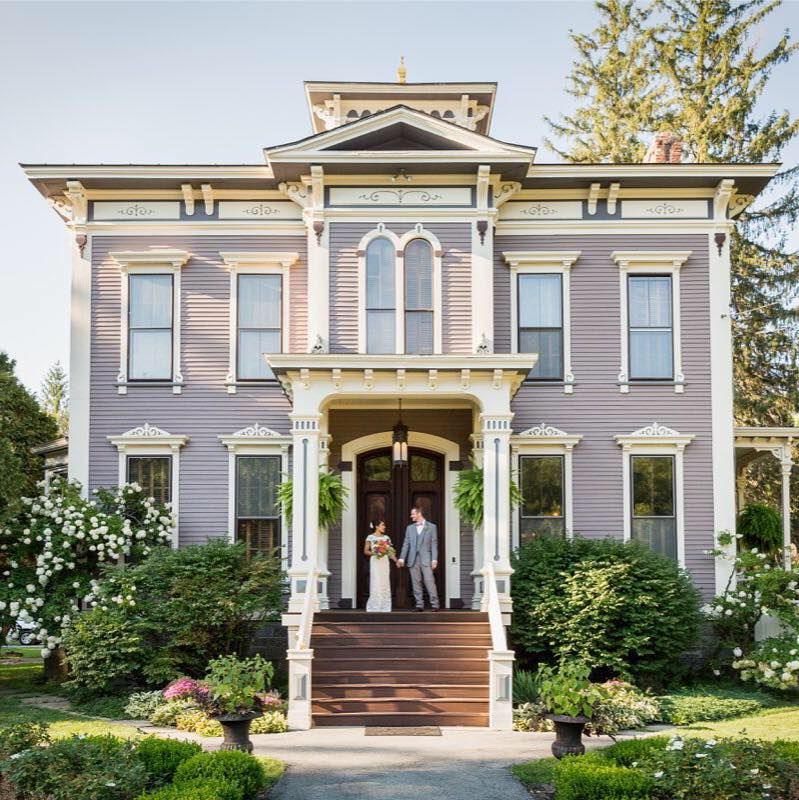 You're Invited
September 2nd, 2023
The Mansion of Saratoga
801 NY-29
Rock City Falls NY, 12863
Get Directions
Our Story
How We Met
Our love story begins in September 2021. We met online and had our first date at a coffee shop in the early morning. That first date truly never ended. Since the moment we locked eyes we haven't been able to separate from each other.

Our first date lasted over 24 hours and since then we've sold a house, dance all hours of the day, cook together, watch and play with our children (whom have become best friends), and truly enjoyed every minute of our lives together.

Since then, our incredible match went to grow into a gorgeous integrated family of six! Now we are excited to share with everyone our amazing love story and our wedding day!!!
The Proposal
Dom proposed to Mallory in the back of Marlene's(Mallory's Mother)yard, on the Battenkill River. It was a surprise that Marlene and Dom co-operated. Dom and Marlene picked out Mallory's ring together and illustrated a wonderful surprise for Mallory and her family during a family picture shoot.