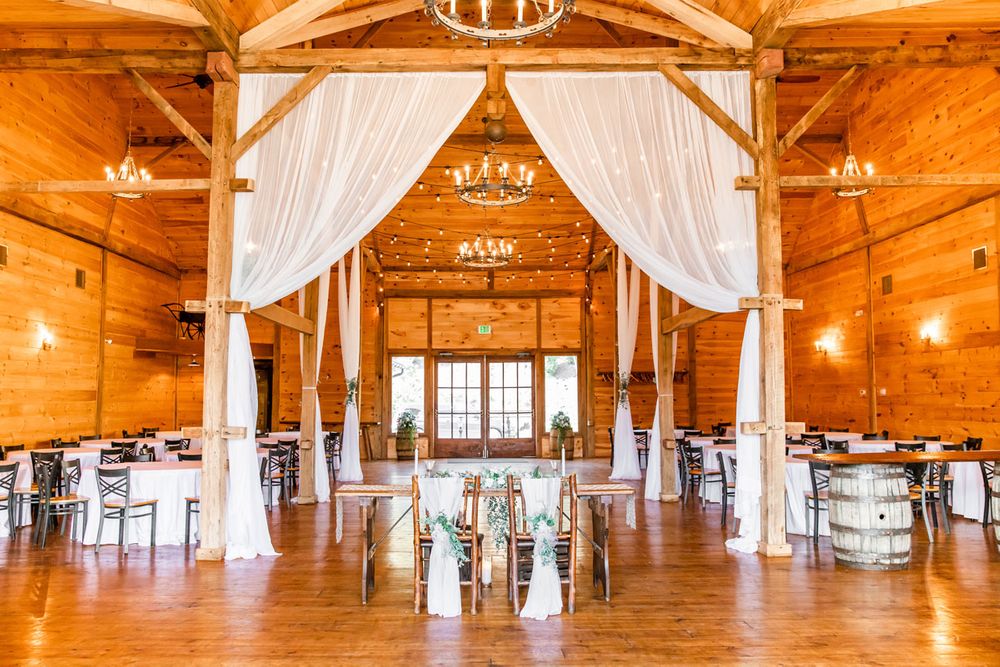 You're Invited
November 18th, 2023
Stone Ridge Hollow
914 Walters Mill Road
Forest Hill MD, 21050
Get Directions
Our Story
The Proposal
I (Andy) had been getting the hints that it was time to put a ring on it. I started asking her some qualifying questions to get an idea of where a good spot would be and do so without her picking up why I was asking these questions. I quickly knew that my first idea of a water fall in West Virginia was not the place and I had to go back to the drawing board. A few months after me asking these questions I knew I had a school furniture show in Portland, Oregon and thought I would look up waterfalls in Oregon. That is when I found the spot! Silver Falls State Park and the Trail of Ten Falls! This was an 8 mile loop trail that took you up close and personal with 10 large water falls, 4 of which you could walk behind. This was something Kayla had never done but always had on her bucket list, so I found out! The plan was I would extend my trip and have Kayla fly out with me. Once the show was over Thursday afternoon we would get out of Portland and explore the west coast doing this hike on Friday.

Now that my plan was in place, it was time for the ring! Kayla had an event to attend with her mom on a weekend, so I was going to use this time to go the jeweler. I had only told Jayme as she was going to help me with the ring. I thought I was safe until Kayla told me she decided that she was not going to go with her mom to the event. I panicked, called her mom and told her what I was doing, and could she convince Kayla to go with her. From what I heard, Laura deserves an Oscar for her work convincing Kayla to go with her. I got the ring, I got the destination, I made our accommodations! We were all set and my plan was going to play out perfectly. Or so I thought.

While we were in Portland I found out that there was going to be a Huge 5K, 7 Miler, 1/2 Marathon, Marathon and a 50K endurance race Friday, Saturday and Sunday at Silver Falls State Park. I did not tell Kayla about this at the time, but I was looking up costs to enter the race and even made sure I had some 100's in my wallet in case I had to bribe my way on this hike. When we woke up early Friday morning, it was pouring down raining but we WERE going on this hike! We pulled into to the parking lot and there were only a few vehicles and the race was not going to start until that afternoon. I dodged a bullet on that one.

We started our soaking wet hike at South Falls. This was one of the largest waterfalls and one of the four you could walk behind. This ring was burning a hole in my pocket and it was go time! I turned around, pulled the ring out and presented it to her. Spoiler, she said yes! It was a good thing I asked her at the first waterfall, as she shared with me later if I hadn't asked her early on she would have gotten more and more upset after each waterfall we went to and it didn't happen! The rain kept almost everyone away and on our 8 mile hike we only saw 3 other people. We had an amazing experience!

We look forward to sharing this experience with you at our wedding!