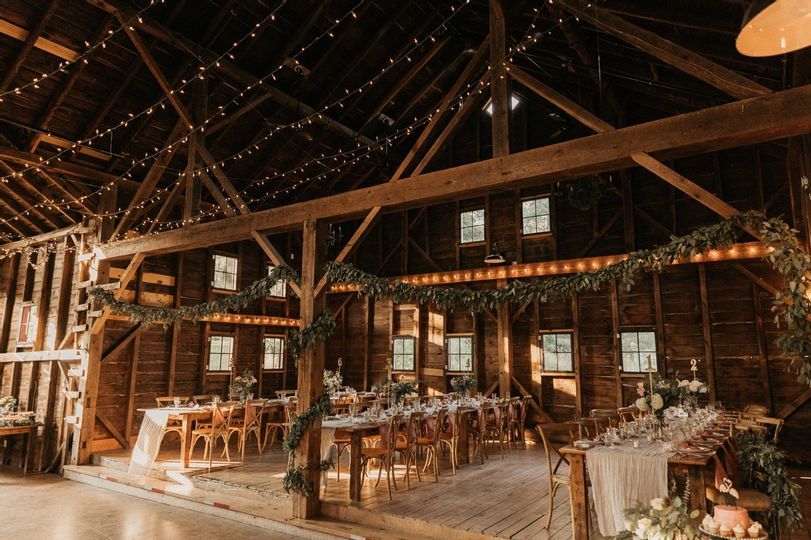 You're Invited
April 30th, 2022
Owls Hoot Barn
386 Bronck Mill Rd
West Coxsackie NY, 12192
Get Directions
Our Story
How We Met
In the Spring of 2018, we attended the National Theater Institute at the Eugene O'Neill Theater Center in Waterford, CT. Olivia was there for their Advanced Directing program, while Nic was there for the Advanced Playwriting program, so we didn't have a lot of classes together. During our second week, on our first day in London, Nic asked Olivia if there was anyone that she wanted to get to know better. Without hesitation, she answered, "You." We knew that we had found something special by the end of the next day, even before we started dating.
The Proposal
Olivia's Perspective:
My favorite times in the world are when the sky is dark but the world is bright, right after a rainstorm. The colors are bold and beautiful. We were in Vero Beach on vacation with family and after 7 days of being away from home, I was feeling overwhelmed and exhausted. A rainy morning was very cleansing and the minute it stopped raining, I ran down to the beach and dove in. Nic joined me on the beach and I kept yelling at him to hurry up. He walked down the beach and asked me if I was happy. And I was.
He waded into the ocean and took out a ring box. I shouted, "No! Stop! Put. That. Away." He didn't.
Nic's Perspective:
I had planned on a beachside proposal: just us in a little slice of paradise. The rain had already made it look a little different than in my head, but I was never more ready for anything in my life. However, my attempts at secreting away the ring box into our beach bags were thwarted by Liv's insistence that she watches me get in the water. In a panic, I slipped the ring box into the pocket of my swimsuit, praying to any deity that would hear me that the velcro would at least keep it from being swept out to sea. I asked if she was happy, and while I briefly thought about getting down on one knee, my feet were already rapidly sinking into the sand under the waves, so going lower was not an option. I gave her a waterlogged ring, and her eyes were sparkling. I couldn't have put the ring away if I had tried, but the thought never crossed my mind.