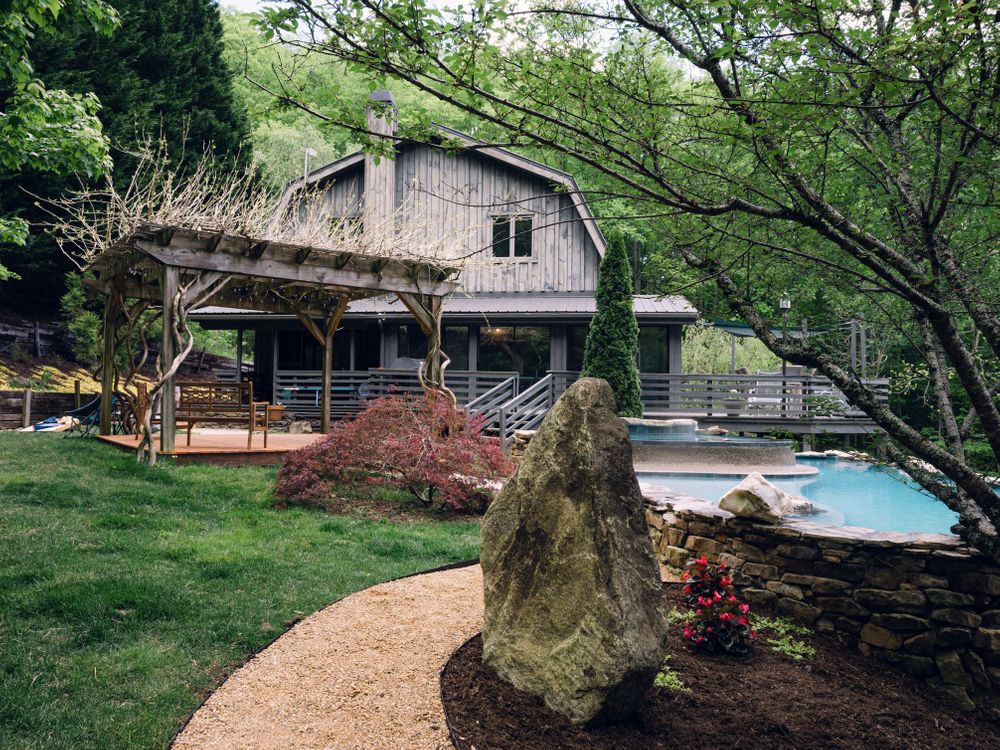 You're Invited
April 20th, 2024
Delaney Ridge
1067 Ponder Creek Road
Mars Hill NC, 28754
Get Directions
Our Story
How We Met

We swiped right.

After pulling into an extremely rural town for another travel assignment, I (Kelsey) quickly realized how deprived my social life would be. I was stubborn for a while, avoiding tinder due to its negative reviews. Suddenly, this seemed insignificant. A few dates would, at the very least, get me out. I matched with a couple guys and immediately felt remorse. This is how people die.

I went out for drinks with my new co-workers and it wasn't fulfilling. After driving them both home, I made the bold choice to go back to the bar by myself to spice up life. There, I questioned the patrons about this guy I matched with on tinder. It turned out that one was a coworker (it's a small town) and he had some negative comments. Instead of shutting me down, I was even more intrigued to meet this guy. One meeting at the bowling alley later, and I'm so glad I did.
The Proposal

He asked with my family around, followed by my two best friends popping out behind trees. I cried twice. I haven't felt that excitement in a long time. It was perfect for me.