Why Couples Are Booking Flower Farms As Wedding Venues
Besides the undeniable allure of being surrounded by flowers as you say "I do," working flower farm wedding venues are unique because they forge a connection between the land your venue sits on and the gorgeous decor and accessories you choose for your celebration.
Selecting a working flower farm means you get the most stunning local blooms while supporting a small business owner and their passion.
Authentic and local through and through, a flower farm wedding could be the perfect unique wedding venue for you.
Direct access
Many flower farm wedding venues are also home to onsite floral design businesses. Venue hosts are often more than happy to work with couples directly to design their floral arrangements and accessories for an added personal touch guests will appreciate.
Having direct access to your floral designer ensures that your vision is passed along directly and doesn't go through a multi-step game of telephone. Collaborating directly with the source of your flowers guarantees that you'll have freshest, in-season regional blooms incorporated into your wedding.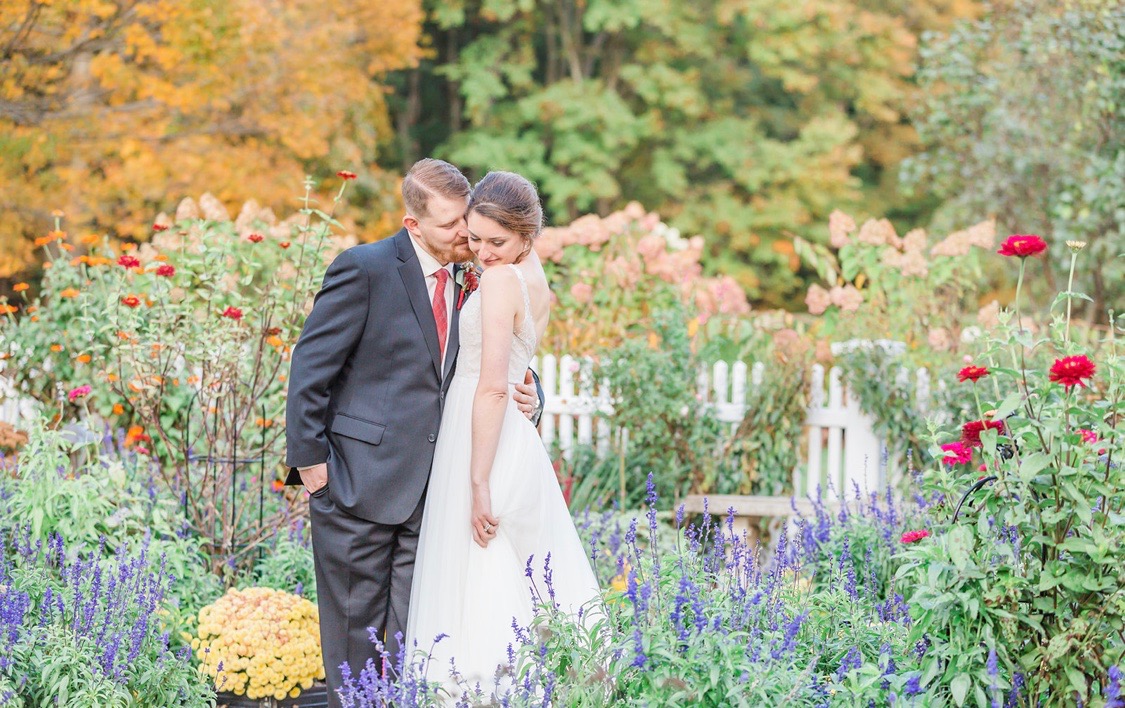 Photo Credit: Elizabeth Rogers
Incorporating shared values
We love how couples are increasingly opting to make a statement with their wedding choices and using their wedding to showcase their shared values. Choosing a flower farm wedding venue and incorporating native blooms into your decor tells your guests that you value preservation and supporting local vendors.
Pair your storytelling with a celebration of love, steady doses of romance, and who wouldn't leave this wedding with the warm and fuzzies? Joining your friend group and families as you enter into matrimony is about much more than one day. If preservation and buying local are an authentic part of your couple experience, then you should definitely consider making it part of your wedding story.
Floral and copper arbor designed by Jo of Twig and Briar
Photography by Eden Strader
Built-in backdrops
You will treasure your wedding photographs and videos, both professional and candid, for the rest of your life. Yes, it's that major.
Imagine the moments captured with a flower farm as your wedding's backdrop. You can either leave your natural setting as mother nature created it, capturing the organic beauty of the setting. Or you can choose to create an elaborate backdrop inspired by the flower farm's most prominent blooms.
You can also select a flower farm for your wedding venue simply because its gorgeous. There's nothing wrong with that.
Where you choose to get married says so much about your character, personality, and values. How you design the space tells the story of your romance, love, and design aesthetic.
The serendipitous overlap of the two creates a wedding space that is reflective of what matters most to you with a timeless, visual appeal that you and your guests will never forget.

Floral design by Jo Twig and Briar
Photography by Lynne Reznick
Choose a venue that speaks to what you value most and takes your guests' breath away. If it happens to be a flower farm wedding venue even better.