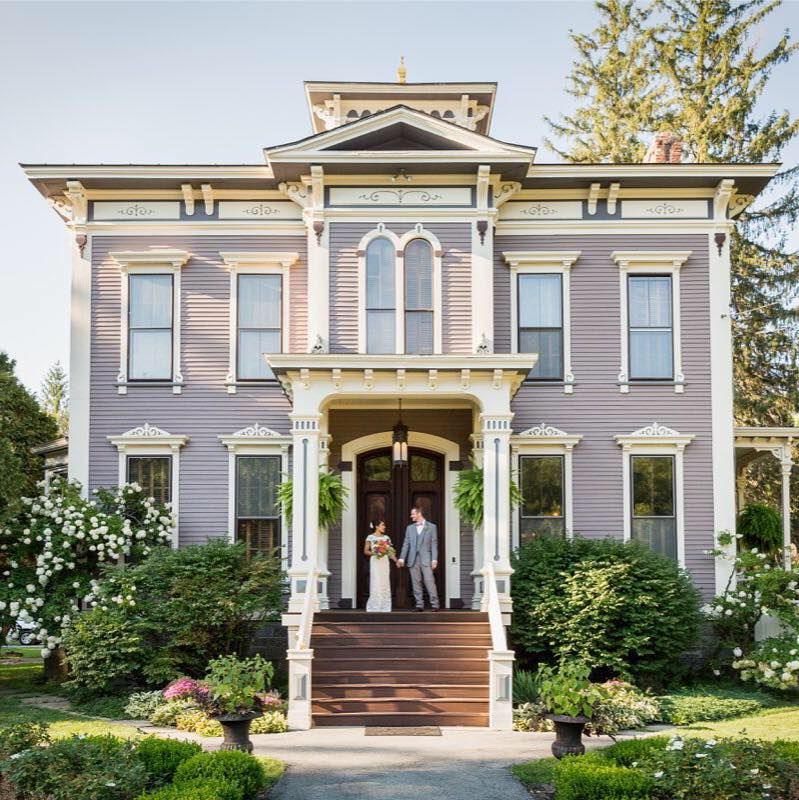 You're Invited
October 6th, 2023
The Mansion of Saratoga
801 NY-29
Rock City Falls NY, 12863
Get Directions
Our Story
How We Met
We have all heard the complicated and often times frustrating stories associated with dating apps. Through months of navigating bad connections and disappointing encounters, Stefan and Jessica finally found each other on Hinge. Stefan liked a picture of Jessica's Corgi Watson in a hot dog costume, and Jessica commented on her like of Stefan's red and black buffalo plaid flannel. Over the next week a pleasantly effortless conversation pursued, ending in the decision to meet up for an in person date at the restaurant near Jessica's apartment in Baldwinsville, NY, the Angry Garlic. Immediately Jessica was won over by Stefan's considerateness to drive to her neighborhood, a luxury she had not been afforded by many other dates while in Syracuse.

The evening started with drinks at the bar, followed by dinner and then before you know it Stefan and Jessica had been sharing and laughing through their life journeys for close to five hours! Long enough to close the restaurant down and randomly be in the middle of an after hour party being put on by the local theater group. There was an instant connection and desire by both to see each other again. By unfortunate happenstance Stefan forgot his credit card at the restaurant that evening ( *not an accident, definitely planned*) therefore requiring Stefan to be in Jessica's neighborhood again that weekend. They met up two days later for a nice stroll through Baldwinsville along the Erie Canal where Stefan won over the approval of Watson, the true test!

Over the next two months the couple saw each other almost everyday! Dinners, movies, comedy shows, basketball games (you know you have a good thing going when a Syracuse fan takes a Duke fan to a basketball game), craft nights, meeting each others friends, it was a great first two months of dating. It was a good thing they liked spending so much time together because then the COVID 19 Pandemic hit. A decision was made to quarantine together and fortunately the rest is history! Like and affection grew into love. The local boy from Syracuse fell for the charm of a southern girl from Tennessee.