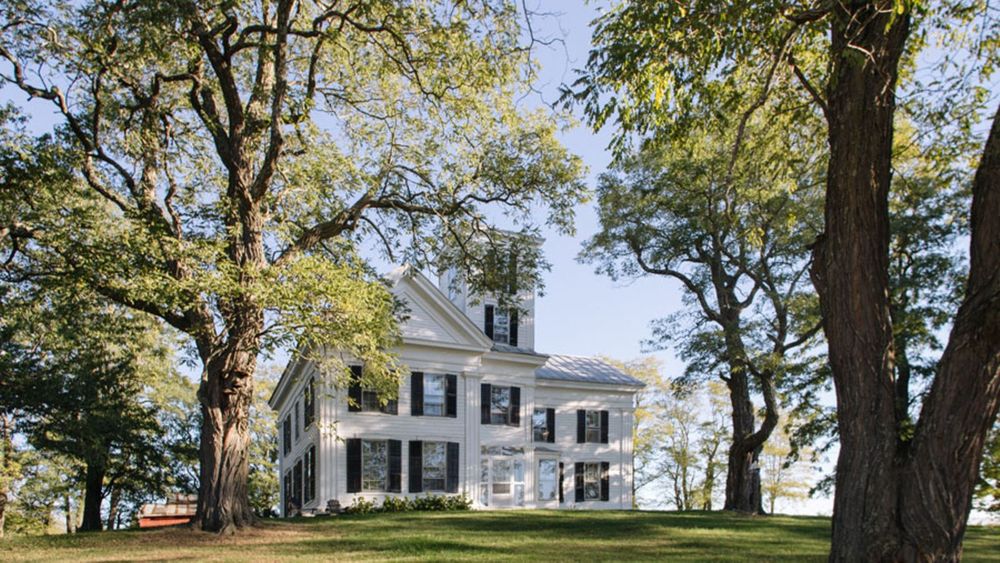 You're Invited
October 2nd, 2021
Durham Whitehouse
5062 County Route 20
Durham NY, 12422
Get Directions
Our Story
How We Met
Caitlin and David are getting married! Please join us in celebrating this special day.

We met over four years ago (even though we realized we've probably been at the same music and art shows together and never actually met). Our first date was at The Mayflower cocktail bar in Fort Greene Brooklyn where Caitlin was late because she's bad at realistic time management (I was working and I'm still very sorry). We had old fashions and talked about books and art and our mutual friends whom we both adore.
A few years later... after many moves, a global pandemic, multiple jobs for both of us, book reviews, art shows, and a dog named Dottie,,,, we went for a walk down by the banks of the Hudson River while the sun set. David popped the question and Caitlin said "Of course!". So now these two kids who grew up in the sticks and found each other in the big city have returned to the country (well kinda, Hudson is pretty rockin) and are psyched to invite you to celebrate our union.
Please explore this site to find more info about the wedding day and other info you might need. Can't wait to hug you all!