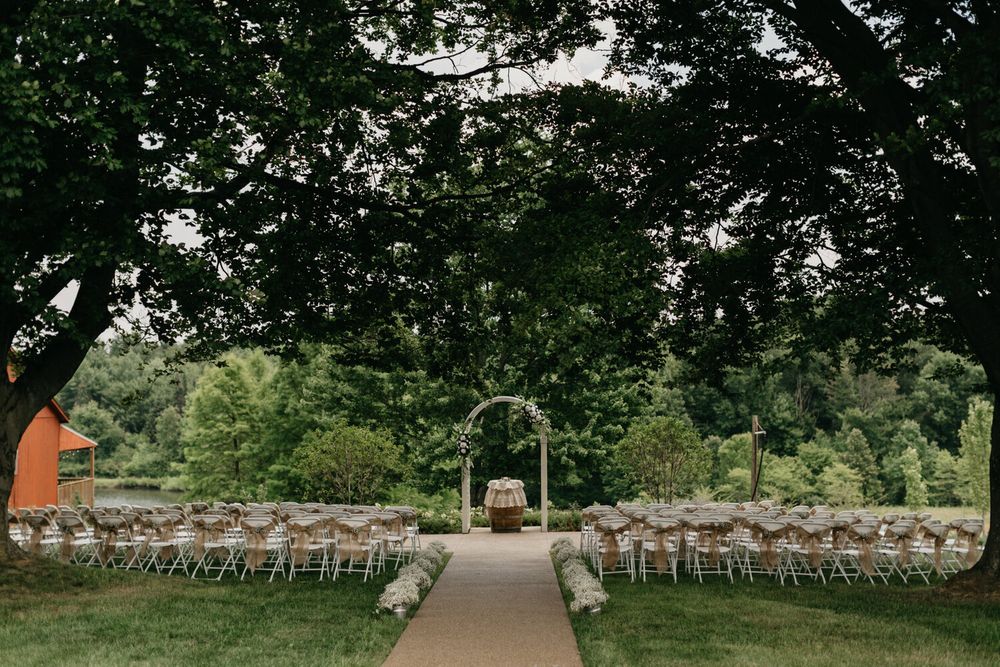 You're Invited
May 20th, 2023
Pinehall at Eisler Farms
517 Dick Road
Butler PA, 16001
Get Directions
Our Story
How We Met
By God's grace or lucky stars, Bri and Travis both "swiped right" in 2017. At the time, Bri was living in her apartment in Baldwin and Travis lived in Zelienople ~ almost one hour apart! However, with both of them working in Downtown Pittsburgh, they happen to be within the search radius and matched.
After talking for some time, they had their first date at City Works in Market Square, on one of the coldest nights of the year (which made for a VERY miserable, teeth chattering walk when Travis walked Bri to her car later on). During their date, Travis stepped away for a few moments. A group of guys were sitting behind Travis and Bri, and must have been eavesdropping on the conversation, because one of them took the opportunity to ask Bri while Travis stepped away if they were on a first date. When Bri confirmed his theory, the man, assumingly rather drunk at this point in the evening, replied "that's awesome! Sounds like it's going well. I hope you guys get married someday..."

We are glad the random drunk dude's well wishes at the bar came true and are even more grateful to share our wedding day with our friends and family.