(Native Expressions Weddings & Portraits)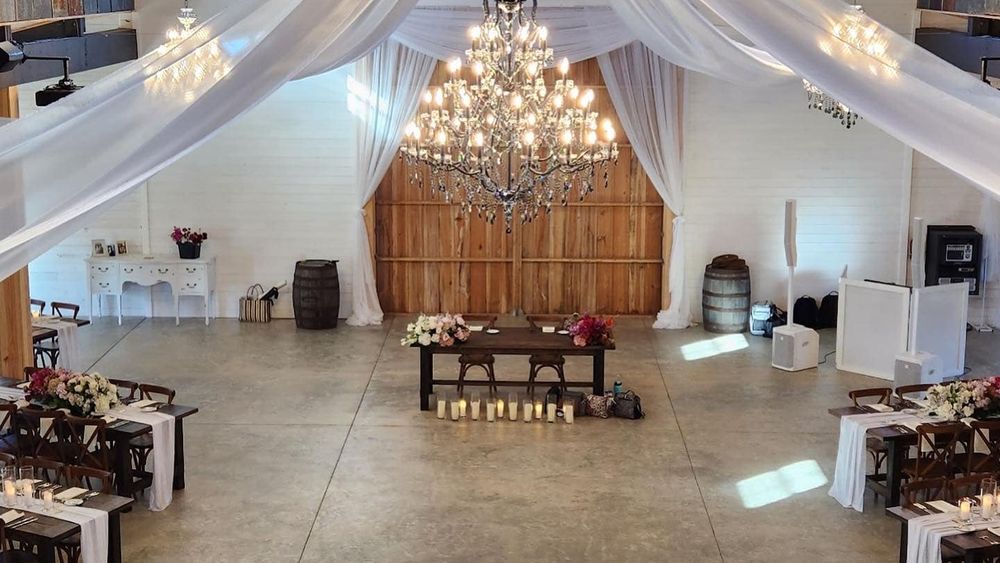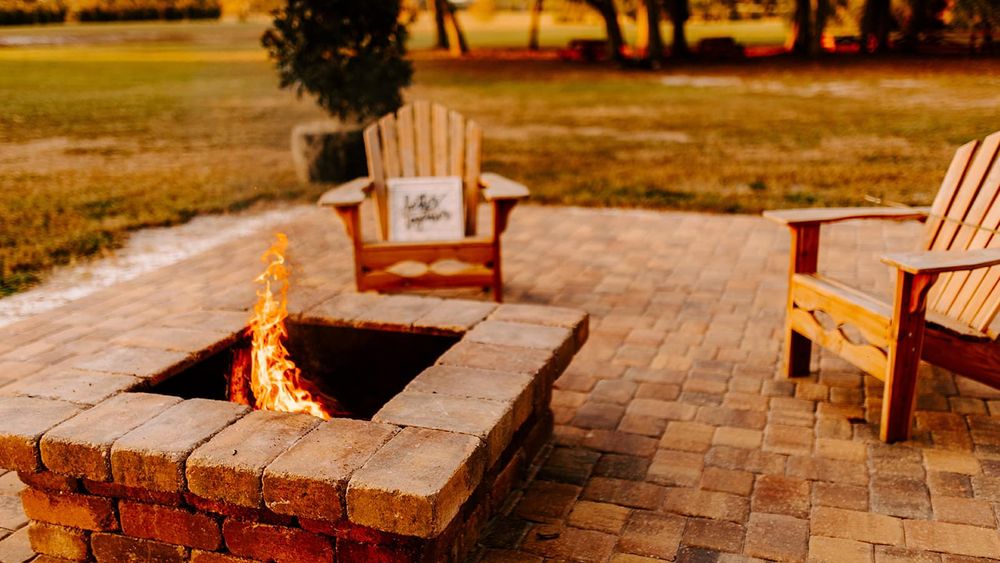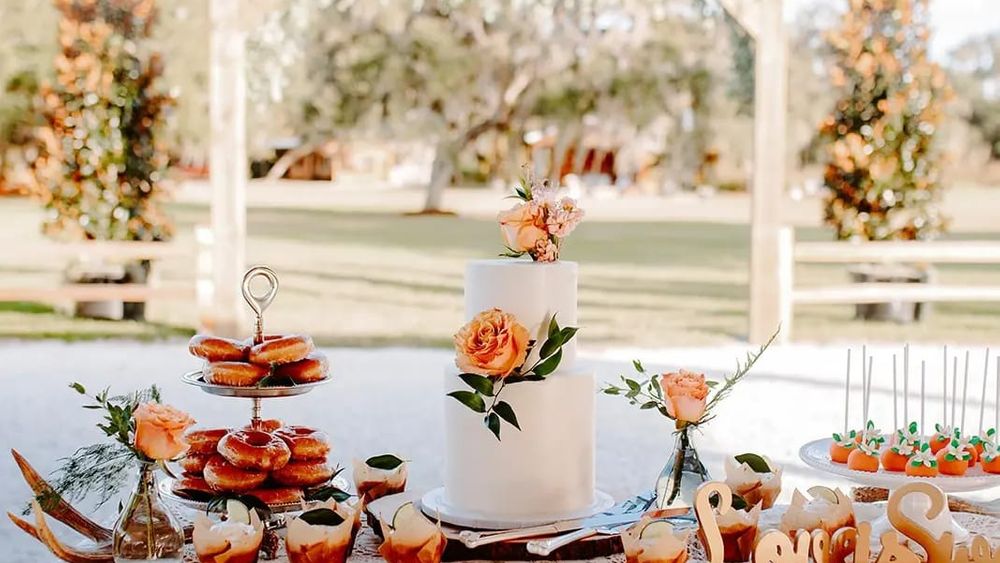 Photo By: mrsrachelmcdermott
(Native Expressions Weddings & Portraits)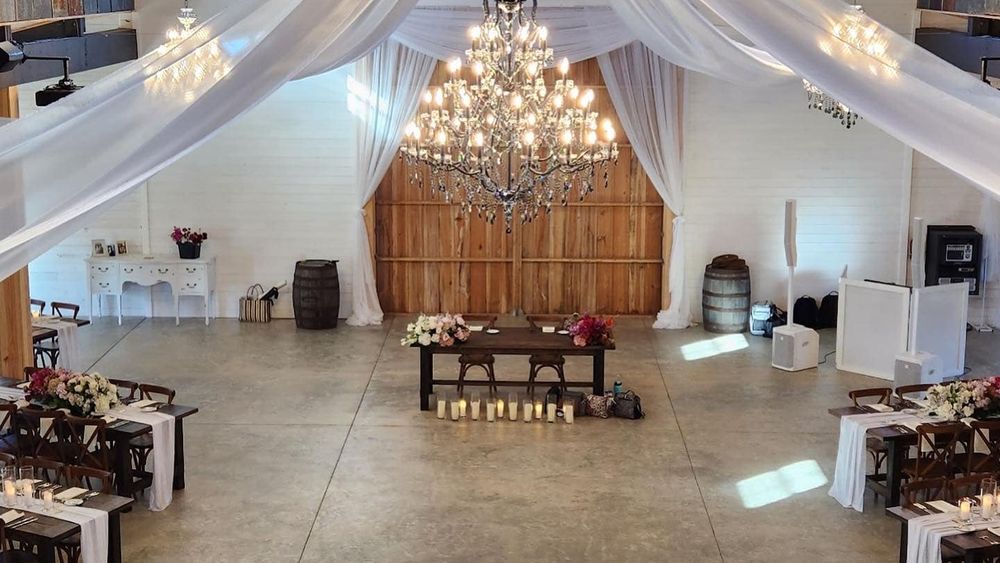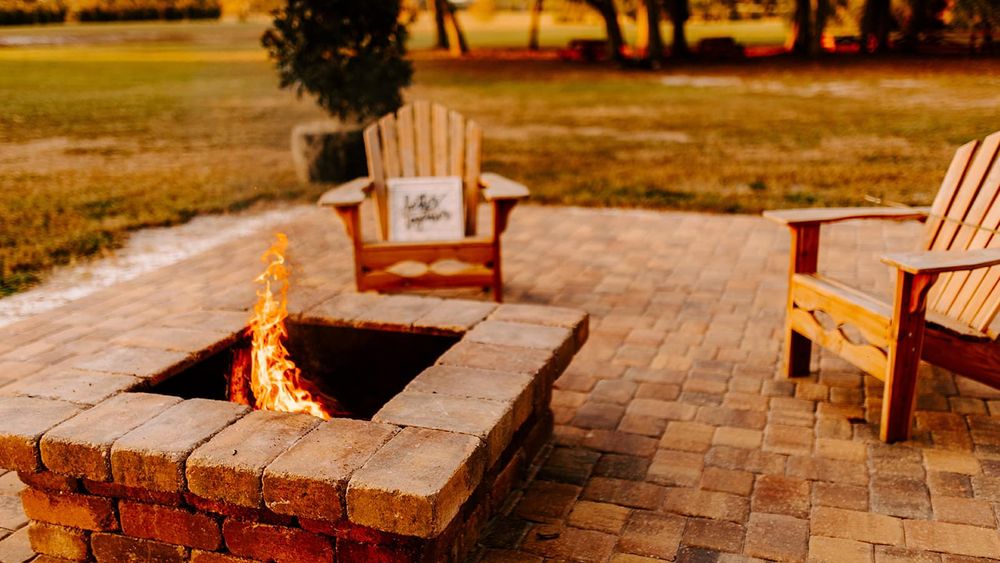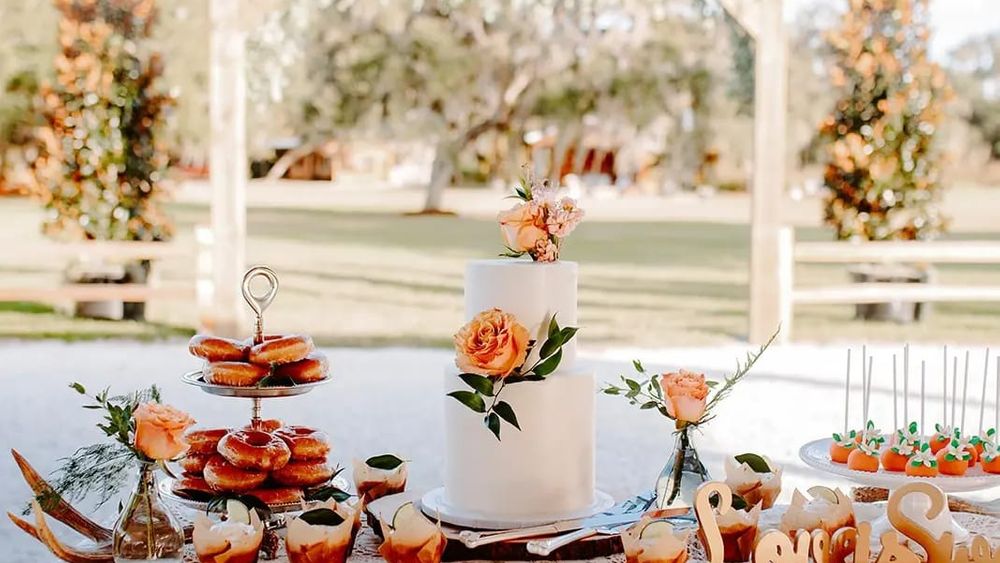 Photo By: mrsrachelmcdermott
(Native Expressions Weddings & Portraits)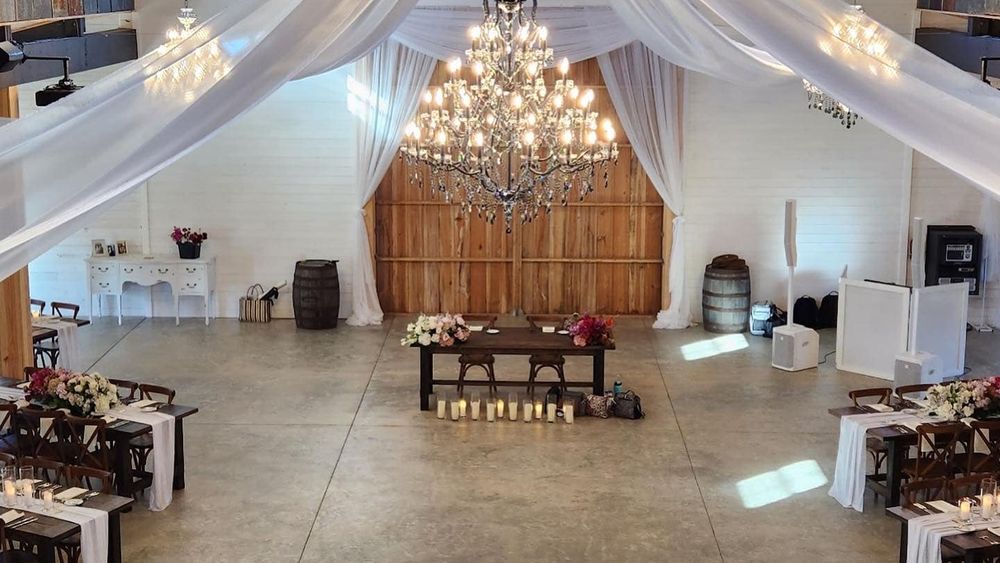 The Setting
We've been together since our teens, married in our twenties and just celebrated our 25th Wedding Anniversary! If there's one thing we've learned through the years, it's that "Soul mates aren't found. They're formed in the trenches of marriage".

We never set out to be venue owners. God had placed it within our journey. We own a tree farm, growing trees, shrubs and grasses and we have a herd of cattle. Chad had his eye on the beautiful piece of land the venue now sits on. It has a field of "in ground" magnolia trees that is now part of our inventory for our tree farm business (Legacy Farms and Ornamentals, LLC). Someone who was building a pole barn for us at the time, asked if we had considered building a venue since it was such a beautiful piece of property. That was a seed planted, and our minds were filled with what the venue would be. We began looking into barn venues, as well as the details involved in building one. Through much research and many conversations with key people (including God), it wasn't long and we were on a plane to Texas to look at an event barn (and ended up looking at two). We came back with a vision for the property and the barn is just part of it!

Legacy is not just what you leave behind, but it's really about what you set in motion during your lifetime, that will live on through the people you impart it to. As your lives are about to become one, know that how you live your lives, truly matters! It's not just about people remembering you years from now. It's about the effect your life actions will continue to have on others 50, 75 and even 100 years (or more) down the road. It's about YOUR future generations! And it's not only about your children and grandchildren, but the world they will live in! It's our desire to help nurture a legacy that includes strong marriages and family ties.
Venue Rental Policies
Rehearsal Dinners:

Allowed -

This is a separate package that can be booked for $695.

Pets:

Considered Upon Request (restrictions or fees may apply) -

We can talk about that. There is pet insurance that you can look into and purchase. You would need to keep your dog on a leash at all times, no matter how sweet he/she is and no matter their track record. Another thing we have to be concerned with is where you will keep the dog after the ceremony, possibility of the dog acting out in a strange place, as well as accessibility of the dog/kennel. Needless to say when it comes to pets, there are a lot of concerns we have in making sure all areas are covered.

Open Flames:

Not Allowed -

Open flame is not allowed inside white barn. However, caterers are allowed to use bunsed burners to keep food warm when serving.

Bonfires/Fire Pits:

Allowed -

Just let us know ahead of time if you would like us to lite the fire pit!

Outside Catering:

Allowed -

Yes, with the exception of the bartender (we prefer you to hire our preferred bartender, but may make allowances...just ask us for details!) And vendors must be licensed and insured.

Outside Alcohol:

Allowed -

Yes, but it all has to be served by the hired licensed and insured bartender. Bottles are prohibited, other than bartenders pouring from a bottle into a serving cup. Shots are prohibited as well. Last call is 1 hour prior to send off/tear down.