The Setting
Degas House is now in the company of 236 houses in the global network, including the houses of Napoleon, Joan of Arc, Monet, Matisse, Renoir, Ravel (the composer), Louis Braille, Marie Curie, Louis Pasteur, The Chateau of Monte Cristo, French President Mitterrand, President de Gaulle's, Jules Verne; Albert Schweitzer; Victor Hugo; Cezanne and Nostradamus.

Degas House is only the second house in the U.S to be included in the network and is one of only four included that are not in France or one of the French territories!

Local Accommodations
Home Rental
Sleeps 3416 beds
9 bedrooms12 bathrooms
Guests at Degas House experience an unforgettable taste of the legendary and luxurious Creole Lifestyle. The guest rooms are located on the 2nd and 3rd floors of the historic New Orleans home. Rooms and suites are named for the Musson-Degas Family.
Upon checking in, guests are personally shown to their room, offered a glass of wine, explained the features of the room, given a brief tour of the home and, if asked, given suggestions on what to see or where to eat, or answer any other questions guests may have to ensure they enjoy their stay. Degas House guests receive personal service not offered at hotels.
Guests are delighted when they realize the amenities we offer. They include complimentary wine upon check-in, refrigerators in all rooms, luxury robes, a hair dryer, luxurious bath products, Large screen TVs, cable TV service, free wireless internet, iPod docking station with clock radio, and antiques.
Please note:
Cancelation Policy - 2 week notice or less will lead to a $100 fee.
Unreturned keys or robes will lead to a $100 fee.
No elevators- Degas House was built in 1854.
No first floor rooms.
Minimum Stay: 2 nights
Check In: 3 pm
Check Out: 11 am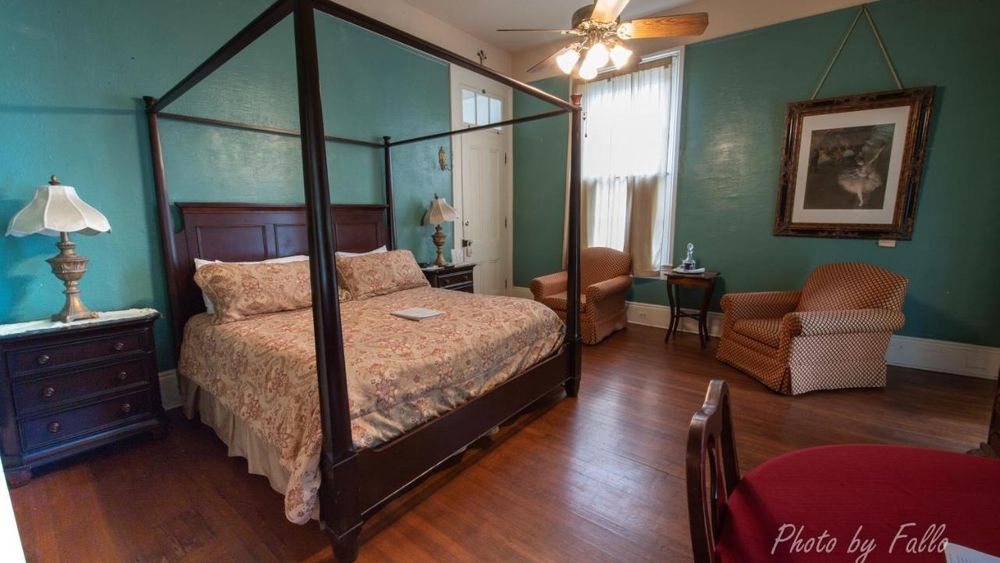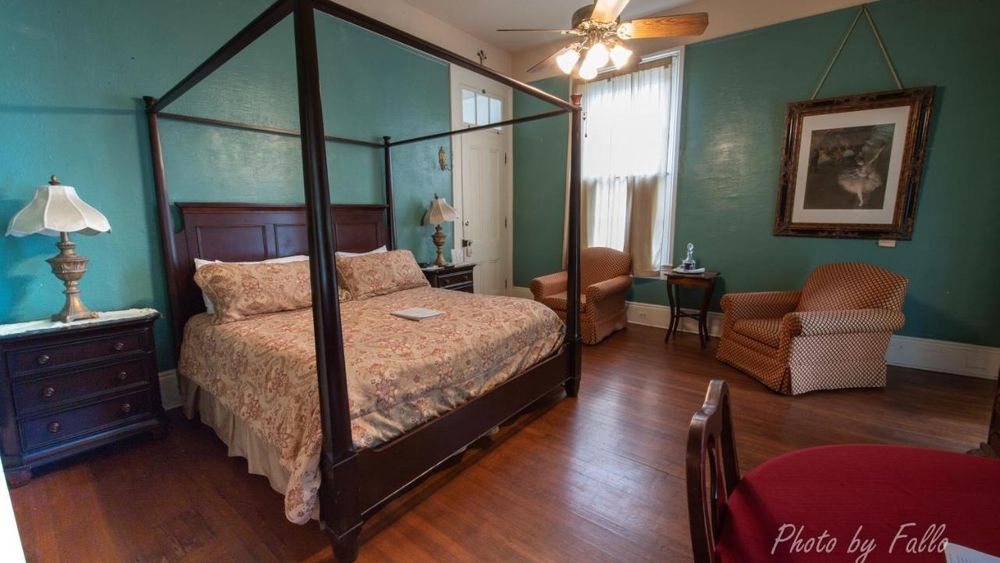 Venue Rental Policies
Rehearsal Dinners:

Allowed

Farewell Brunch:

Allowed

Pets:

Not Allowed -

No pets - We love them but Degas House is a historic preservation.

Open Flames:

Not Allowed -

The home is very historical and was built in the 1850's. We do not allow open flames in the interior of the house, but use of candles in the courtyard is permitted.

Bonfires/Fire Pits:

Not Allowed

Outside Catering:

Not Allowed

Outside Alcohol:

Not Allowed

Smoking:

Allowed -

Permitted in the courtyard but not indoors.
Overnight Accommodations Policies
Early Check In:

Considered Upon Request (restrictions or fees may apply)

Late Check Out:

Considered Upon Request (restrictions or fees may apply)

Extra Guests:

Considered Upon Request (restrictions or fees may apply)

Pets:

Not Allowed -

No pets - We love them but Degas House is a historic preservation.

Smoking:

Not Allowed -

Non-Smoking rooms - Permitted in the courtyard but not indoors.

Check In Time:

3:00 pm

Check Out Time:

11:00 am