Unique Tree Farm Wedding Venue
This week we are highlighting one of our favorite Maine wedding venues, Tuckaway Tree Farm! Just off Route 202 and within an hour of Portland, sits Tuckaway Tree Farms. This venue rests atop 35 acres of pristine wooded farmland and is one of the most charming venues we have come across yet!
Tuckaway offers scenic backdrops and lush greenery for your entire event, making it a truly picture perfect venue. What makes Tuckaway Tree Farm even more special is that all proceeds of your wedding help maintain this tree farm for generations to come. Who doesn't love a stunning venue that also gives back?
To help you decide if this venue is right for you, we have highlighted three ways Tuckaway can make your wedding day unique!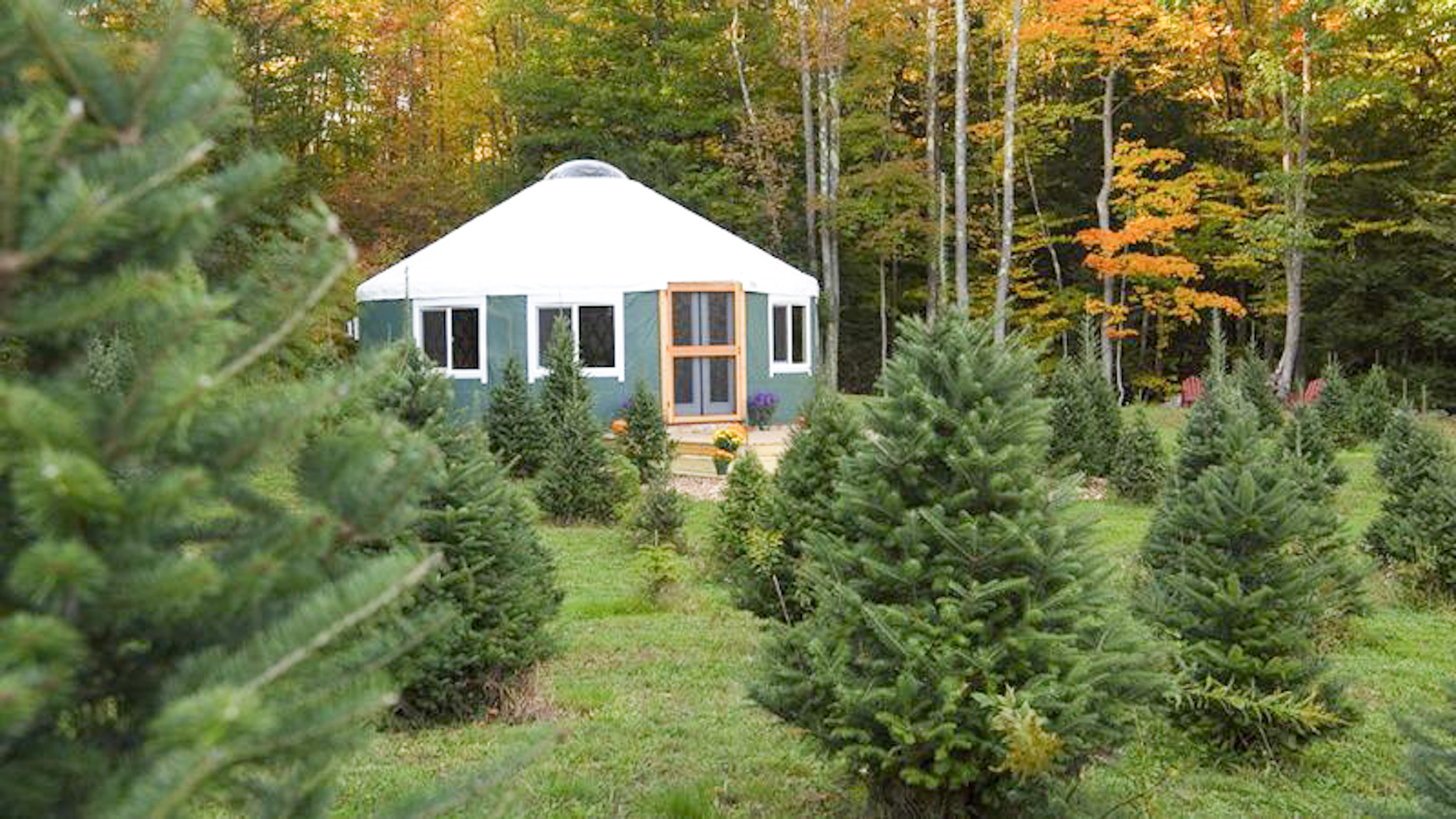 Photo Credit: Two Adventurous Souls
Nature lovers
Tuckaway Tree Farm offers a charming yet modern yurt for newlyweds to stay in during their wedding night. Inside there is a leather couch that folds out into a Queen size bed and comes complete with LED lighting and an outhouse nearby. Featuring modern amenities, a gas fireplace, and a 12ft cathedral ceiling, this yurt makes for a cozy, intimate stay. After saying "I do!", this is the perfect place for a private and peaceful, romantic getaway to kick off your marriage!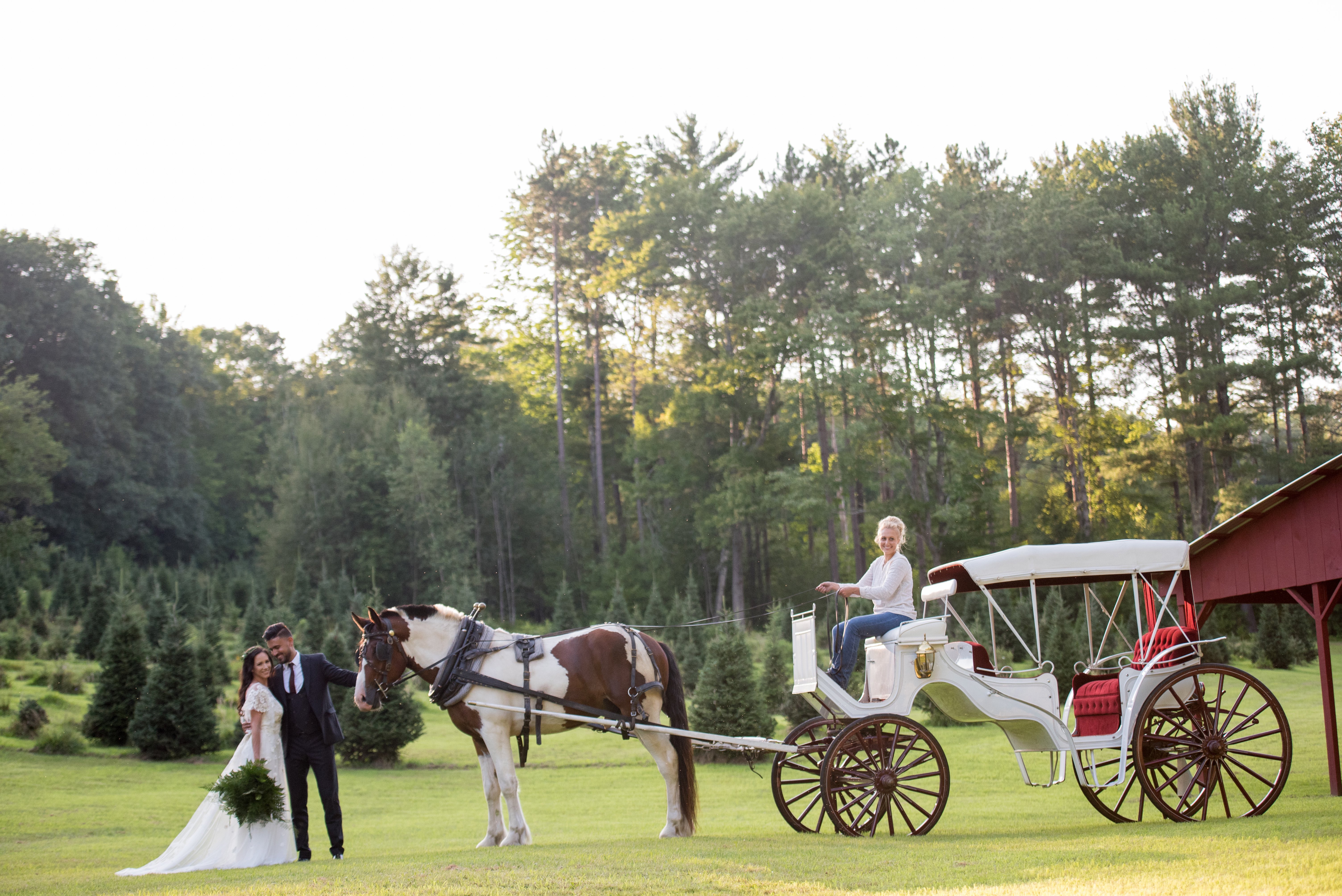 Photo Credit: Two Adventurous Souls
Arrive in style
Want to make your big day feel even more special? Maybe even a little like Cinderella? Tuckaway Tree Farms offers the option of arriving at your ceremony in a horse-drawn carriage! This is sure to create a memorable experience, not just for you but your guests as well. So why not stand out and create the wedding of your dreams at Tuckaway? It is your big day after all!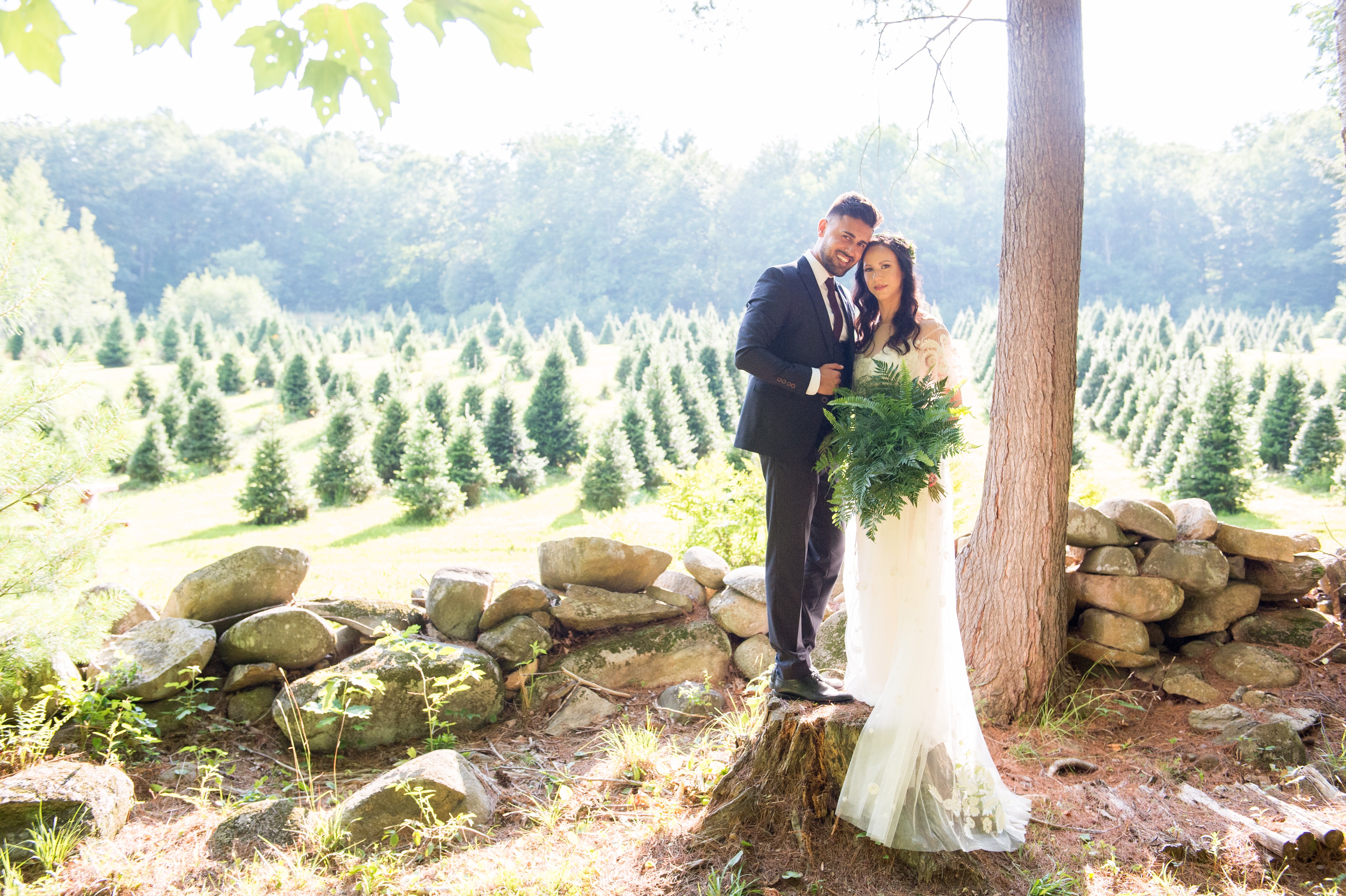 Photo Credit: Two Adventurous Souls
Acres of opportunity
With an abundance of land, Tuckaway Tree Farm allows you to combine your ceremony and reception all in one location. The venue features multiple areas perfect for a tented wedding and a little red barn that could serve as a bar or catering area. The main house is also available for you and your loved one to get ready in on the day of your wedding.
With Tuckaway Tree Farm your options are truly endless!